"Celebrating one Tet together" reaps success
Saturday, January 16, 2021
YBO - The Yen Bai Party Committee kicked off the "Celebrating one Tet together" campaign in late 2012, which encouraged Mong ethnic people to change their mindset on a tradition that no longer suits their current modern living conditions.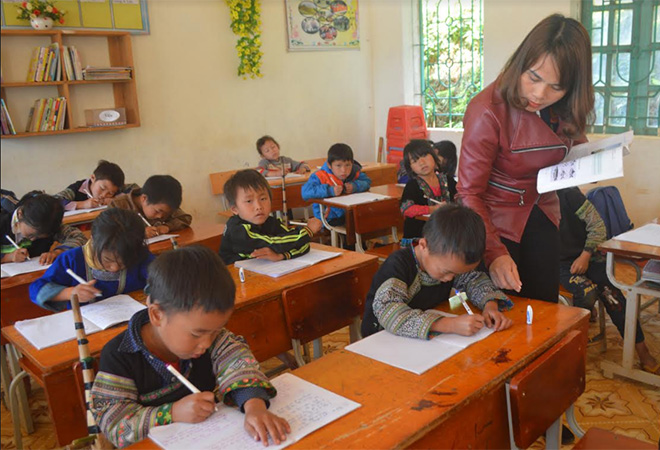 "Celebrating one Tet together" helps tackle learning interruption for Mong children.
Nearly ten years celebrating the Lunar New Year holiday (Tet) in conjunction with the national schedule, the group has deeply understood the support given to them by local authorities.
The celebration of a common Tet means no interruption to their children's education, with Mong ethnic kids and personnel enjoying days off like their peers across the nation.
Mong farmers, meanwhile, save time to focus on their winter-spring crop. In the past, their welcoming celebration of a Lunar New Year lasted throughout the last month of the outgoing year.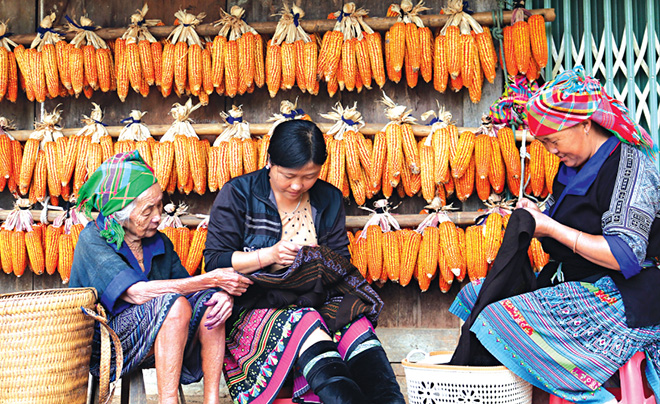 Mong women prepare themselves for a spring festival.
The communications campaign sent staff to visit each person of the community in his home. It concentrated on making Mong people understand the benefit and meaning of the joint celebration. The group was not forced but was financially supported to change. They received financial assistance to mount cultural, musical, and sport activities.
The group accounts for more than 90 percent of population in the local districts of Mu Cang Chai and Tram Tau, making the two key locations of the campaign.
Other news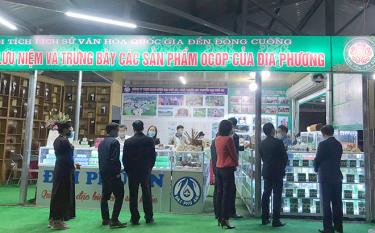 The district of Van Yen has recently launched a stall displaying local "One Commune, One Product" products at Dong Cuong Temple in Ben Den village, Dong Cuong commune on the occasion of the Lunar New Year 2021.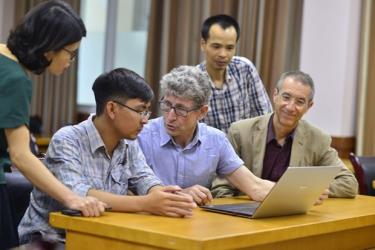 The placing of Vietnamese universities in prestigious global rankings has continually been on the rise in recent times despite the country's much shorter history in terms of higher education.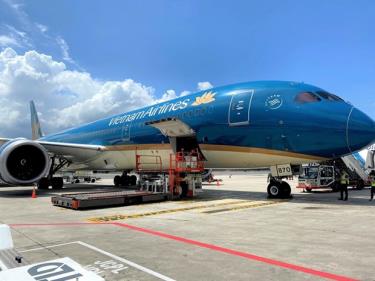 Vietnam Airlines has proposed it be officially permitted by authorised health agencies to transport COVID-19 vaccines from overseas.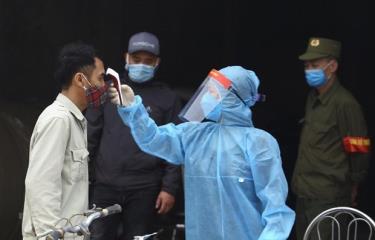 Vietnam documented no COVID-19 infections in the past 12 hours as of 6:00 am on February 25, making the tally unchanged at 2412, including 1,513 locally transmitted cases, according to the National Steering Committee for COVID-19 Prevention and Control.