Nghia Lo develops tourism in association with cultural identity preservation
Wednesday, October 21, 2020
YBO - Nghia Lo has been considered the ancestral land of the Black Thai ethnic group, as well as the land of Thia stream legends, Ban (Bauhinia Variegata) flower and many folk festivals. It is also known to have valuable cultural heritage such as Xoe Thai dancing and Han Khuong festival, which are recognised as national intangible heritage, and many national and provincial historical relic sites such as Cang and Nghia Lo post and Cam Hanh temple. These cultural values have created a foundation for Nghia Lo tourism to have its own characteristics.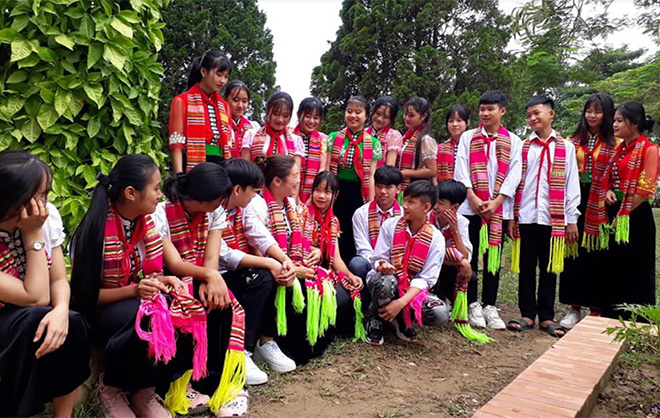 Students in Phu Nham commune secondary school, Nghia Lo town learn about traditional culture.
Pham Thi Van Anh from Lao Cai city said: "My family has travelled to many places, but when coming to the land of Ban flower, I have particular feelings with friendly locals and fresh environment. Coming here, my children have a chance to learn about history. Specially, my family loves Xoe Thai dances, experience activities at homestay, and traditional dishes."
At present, community-based tourism in Nghia Lo has become a specific brand among Yen Bai province's tourism products, with different experience activities about cultures, daily lives, festivals, folk games and food of ethnic groups.
The locality, therefore, has paid special attention to this tourism model so as to increase locals' income and contribute to maintaining cultural identities of ethnic groups, especially Thai people.
In addition, Muong Lo in Nghia Lo is famous for its brocade products, which are unique thanks to its decorative patterns.
Lu Thi Pang, owner of Pang Loan brocade shop, said: "For more than a decade having a strong attachment to brocade and learning about traditional costumes, I have learned a lot from good artisans and always set strict requirements for each product." As a result, Pang's products are available in many markets and she has created stable jobs for over 50 local workers.
Dinh Anh Tuan, head of the Culture and Information Desk of Nghia Lo town, said: "To develop tourism in line with cultural preservation, we have guided the implementation of appropriate mechanisms and policies to support households in carrying out tourism activities. The town built two cultural and community-based tourism hamlets, namely Deu in Nghia An commune and Sa Ren in Nghia Loi commune."
"We will step up dissemination work to encourage the entire community to join hands, intensify investments to restore, preserve and promote traditional cultural values, and at the same time have plans on human resources training, especially on-site human resources," stated Tuan.
Other news
Vietnamese Prime Minister Nguyen Xuan Phuc held talks with his Cambodian counterpart Samdech Techo Hun Sen via videoconference on November 24 to discuss ways to enhance the bilateral relations and exchange views on some international and regional issues of shared concern.
Minister of Transport Nguyen Van The had a working session on November 17 with Secretary of the Yen Bai provincial Party Committee Do Duc Duy and Secretary of the Ha Giang provincial Party Committee Dang Quoc Khanh to discuss a project on building a road linking Ha Giang with the Noi Bai – Lao Cai Expressway.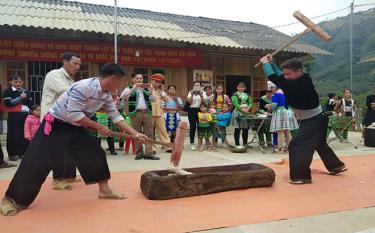 Over the past few days, localities across Yen Bai province have been in a celebratory atmosphere of the great national solidarity festival which marks the 90th anniversary of the Vietnam Fatherland Front (November 18, 1930 – 2020). Every street and hamlet here is red with the national flags and banners, and locals have joyfully taken part in activities of this solidarity festival.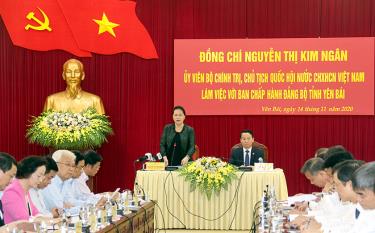 National Assembly Chairwoman Nguyen Thi Kim Ngan paid a working visit to Yen Bai province on November 14, during which she lauded the achievements the locality has made over the years. She showed pleasure at the success of the 19th provincial Party Congress, saying that members of the 19th provincial Party Committee are officials of morality and professional capacity, young age and dynamism to take responsibility in the time to come.