Largest ruby root found in Yen Bai worth 6 billion VND
Saturday, September 19, 2020
A boulder exploited in Luc Yen (Yen Bai province), measuring 2.6m in height and weighing over 1 tonne, was viewed as the world's largest ruby root at the moment.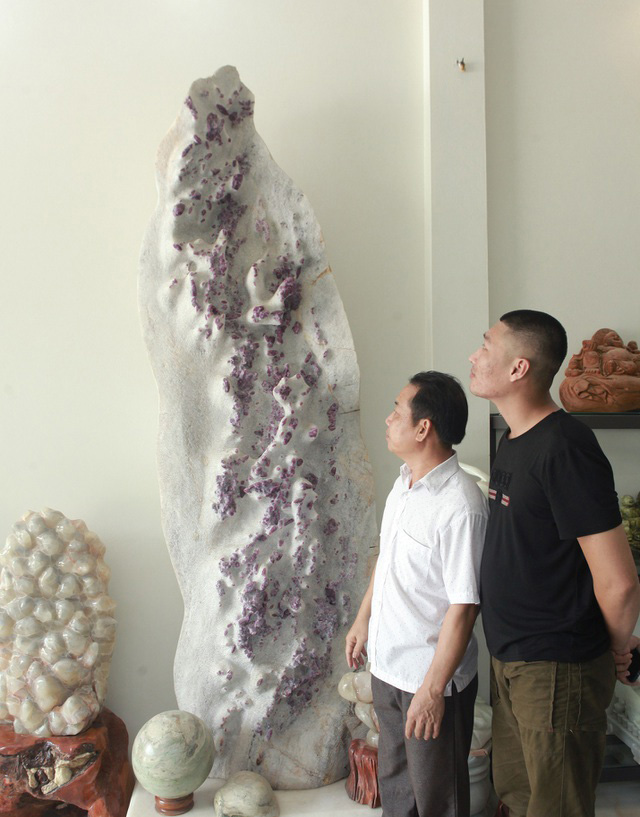 The 1.6m-high, 1m-wide and 40cm-thick ruby root.
A jewellery store in Yen The township (Luc Yen district, Yen Bai) owns this spectacular ruby root.
Mai Hoang Anh, a representative of the store, confirmed that it is the largest ruby root in Vietnam and there is no other as gigantic as it in the world.
The owner said the gem was discovered in An Phu (Luc Yen) 10 years ago. It was covered by Luc Yen-origin white stone.
The ruby root is not the most valuable kind but super rare thanks to its enormous size, Anh said.
The owner added that there was once a person asking to buy the gemstone at the cost of 6 billion VND (260,345 USD) but he refused.
A Hanoi-based jewellery group owns a smaller ruby block which is 1.6m high and weighs 500kg, he said.
Other news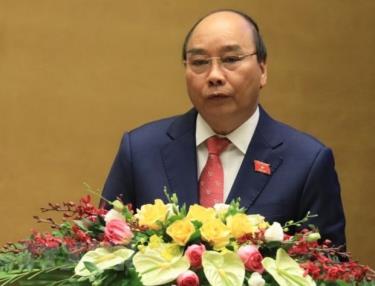 The Government will continue doing its utmost, together with all ministries, sectors, localities, people, and soldiers and under the supervision of the National Assembly (NA), to overcome the impact of floods and storms now hitting the country, while stepping up disaster prevention and control efforts to protect lives and guarantee economic stability and development.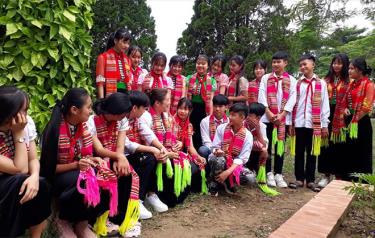 Nghia Lo has been considered the ancestral land of the Black Thai ethnic group, as well as the land of Thia stream legends, Ban (Bauhinia Variegata) flower and many folk festivals. It is also known to have valuable cultural heritage such as Xoe Thai dancing and Han Khuong festival, which are recognised as national intangible heritage, and many national and provincial historical relic sites such as Cang and Nghia Lo post and Cam Hanh temple. These cultural values have created a foundation for Nghia Lo tourism to have its own characteristics.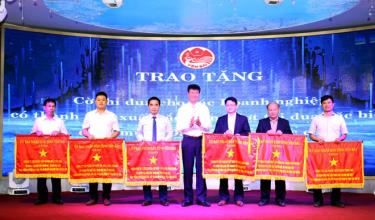 Yen Bai province is home to 2,326 enterprises and 477 cooperatives, registering total capital of more than 26 trillion VND and over 1.07 trillion VND, respectively.
The Prime Minister has approved the result of the election of Tran Huy Tuan, Vice Secretary of the Yen Bai provincial Party Committee for the 2020-2025 tenure, to the chairmanship of the provincial People's Committee for 2016-2021.