Luc Yen district: surgery removing tumor saves female patient's life
Friday, September 11, 2020
Dotors of Luc Yen District's medial centre has successfully performed a surgery to remove a rare tumor weighing 1.1 kg for a 50-year-old female patient in Khanh Thien commune.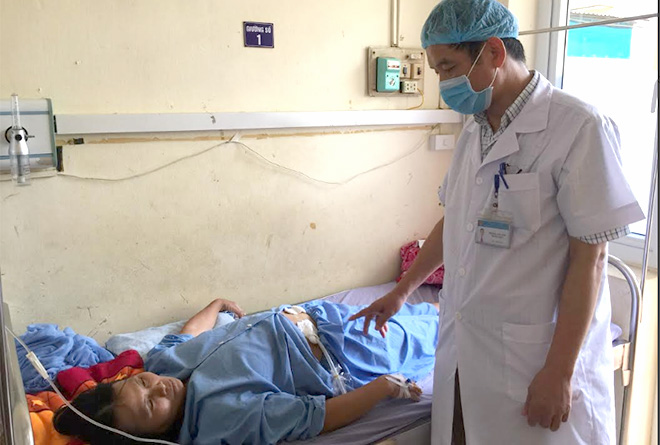 Doctors of the Luc Yen district medical centre visit the patient after the operation.
According to the centre, at 4:30 pm on September 4, the centre received a female patient in Co village, Khanh Thien commune.
The patient had suffered bellyache from the previous day. She was diagnosed with peritonitis due to appendicitis and salpingitis.
Defining that this is a rare case and that if the patient is not given timley treatment, her life will be in danger, the centre's doctors and medical workers decided to conduct a surgery to remove the appendix, the left ovarian cyst and a 1.1-kg tumor. The two-hour surgery was successful, and the patient's health is stable.
The successful surgery of the rare, dangerous and complicated case has shown the responsibility and improved expertise of the centre's doctors and nurses, contributing to improving the healthcare quality for people in the district.
Other news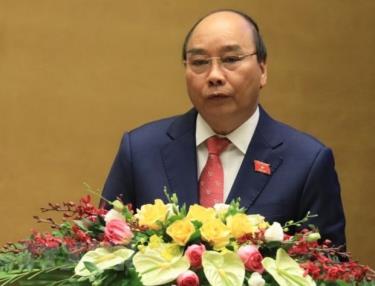 The Government will continue doing its utmost, together with all ministries, sectors, localities, people, and soldiers and under the supervision of the National Assembly (NA), to overcome the impact of floods and storms now hitting the country, while stepping up disaster prevention and control efforts to protect lives and guarantee economic stability and development.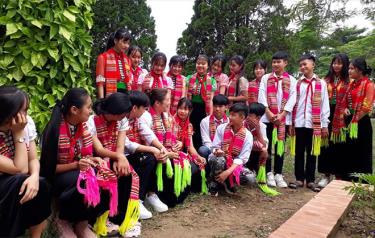 Nghia Lo has been considered the ancestral land of the Black Thai ethnic group, as well as the land of Thia stream legends, Ban (Bauhinia Variegata) flower and many folk festivals. It is also known to have valuable cultural heritage such as Xoe Thai dancing and Han Khuong festival, which are recognised as national intangible heritage, and many national and provincial historical relic sites such as Cang and Nghia Lo post and Cam Hanh temple. These cultural values have created a foundation for Nghia Lo tourism to have its own characteristics.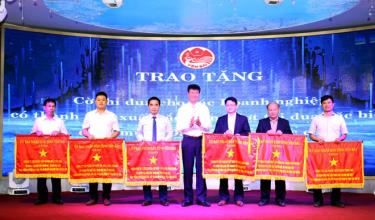 Yen Bai province is home to 2,326 enterprises and 477 cooperatives, registering total capital of more than 26 trillion VND and over 1.07 trillion VND, respectively.
The Prime Minister has approved the result of the election of Tran Huy Tuan, Vice Secretary of the Yen Bai provincial Party Committee for the 2020-2025 tenure, to the chairmanship of the provincial People's Committee for 2016-2021.