Activities to honour Xoe Thai dance
Wednesday, August 10, 2022
YBO - A ceremony to receive a UNESCO certificate recognising the art of Xoe dance of the Thai ethnic minority group as Intangible Cultural Heritage of Humanity and the opening of Muong Lo Culture and Tourism Festival for the discovery of Special National Landmark Mu Cang Chai terraced fields will take place at Nghia Lo township stadium on September 24.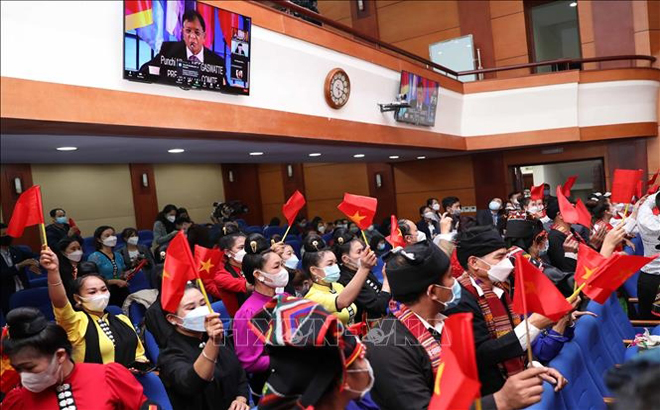 Celebrating the moment when Xoe Thai gained the UNESCO's accreditation from Vietnam
As scheduled, there will be five major activities, including a ceremony receiving the certificate and a festival opening ceremony, street performances, a space displaying cultural demonstrations by ethnic groups, a photo exhibition of Xoe Thai art and tourism in eight northwestern provinces, and a fair showcasing One Commune, One Product (OCOP) products, Luc Yen jewelries and the biggest ever cuisine culture.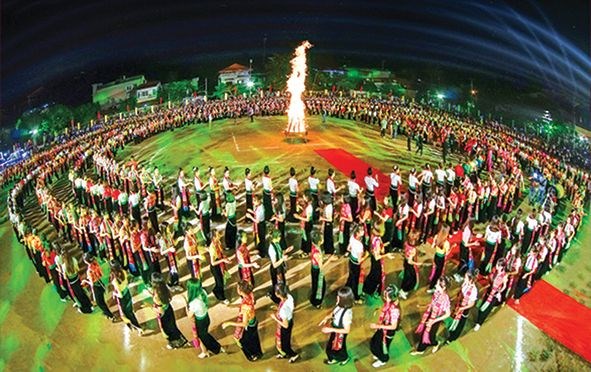 Nghia Lo township is stepping up preparations, forming dance groups, building plans to gather extra performers, and sideline events such as National Day holiday, mid-autumn lantern procession, autumn festivals, ensuring urban order and inspecting lodging facilities and food safety and hygiene.
The events will be co-organised by the Ministry of Culture, Sport and Tourism and the northwestern provinces of Lai Chau, Dien Bien and Son La where Xoe Thai dances are performed on a scale beyond a province-level locality.
Other news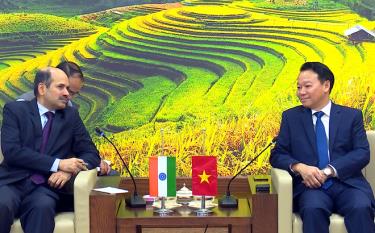 A delegation of the Indian Embassy in Vietnam led by Ambassador Sandeep Arya recently had a meeting with leaders of the People's Committee of Yen Bai province.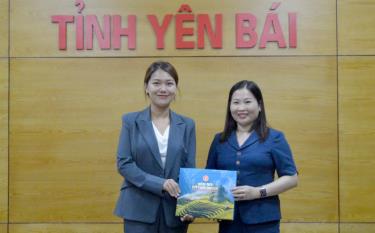 Vice Chairwoman of the Yen Bai provincial People's Committee Vu Thi Hien Hanh recently received and had a working session with a delegation of the Korea International Cooperation Agency (KOICA) Vietnam Office to discuss the implementation of a project on providing equipment for some boarding and semi-boarding schools for ethnic minority students in the province. This project is funded by the Government of the Republic of Korea (RoK) through KOICA.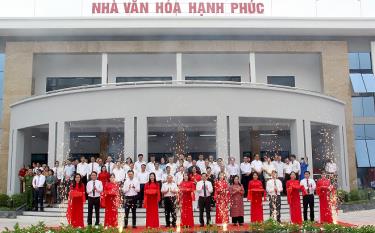 A culture and sports centre and a rural road were inaugurated and put into operation in Yen Binh district on September 20 on the occasion of the 65th anniversary of Uncle Ho's visit to Yen Bai province (September 24, 1958 – 2023).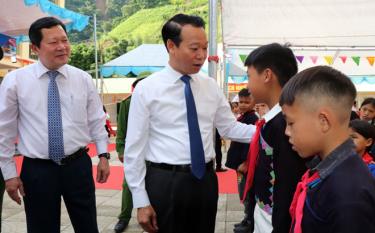 YBO – More than 230,000 students in Yen Bai province joined their peers nationwide to officially enter the 2023 - 2024 academic year on September 5 morning.