Yen Bai holds 9th sports festival
The 9th sports festival of Yen Bai province has seen the participation of more than 800 athletes from 21 delegations of nine districts, townships and city and 12 departments and sectors, who have been competing in 15 sports.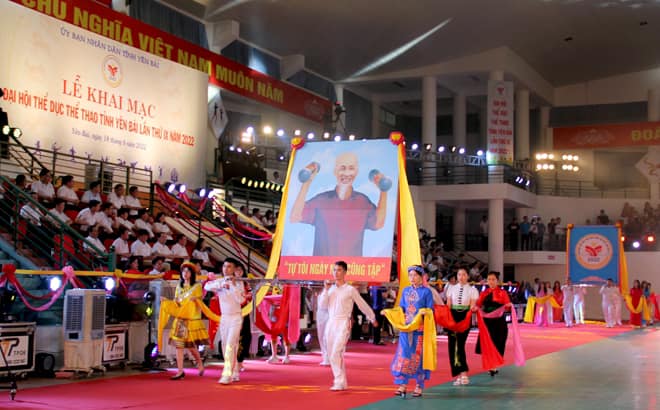 The sports included crossbow shooting, pole pushing, football, volleyball, swimming, tennis, Vovinam martial arts, Karate, badminton, table tennis, chess, Chinese chess and athletics.
The first phase of the festival has wrapped up with 110 sets of medals presented to outstanding athletes in 10 sports.
The delegation from Yen Bai city topped the medal tally by securing 32 gold, 17 silver, and 22 bronze medals. It was followed by the delegations of the provincial Department of Education and Training and Luc Yen district.
The festival was assessed to have better professional quality than previous editions.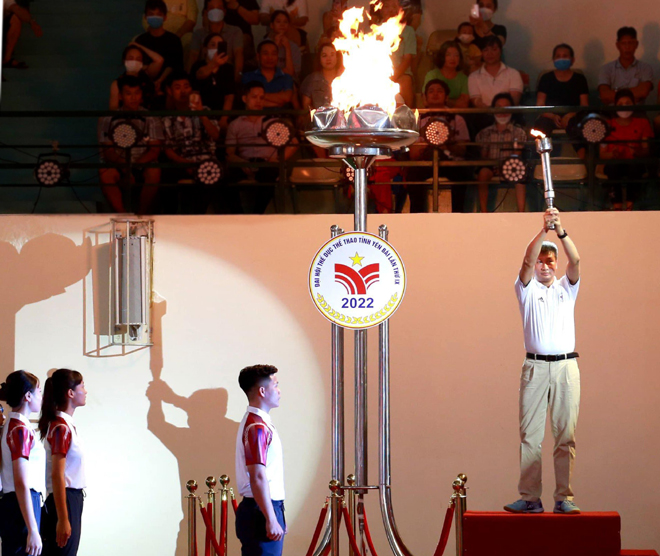 Chairman of the Yen Bai Provincial People's Committee Tran Huy Tuan lit the symbolic torch of the sport event.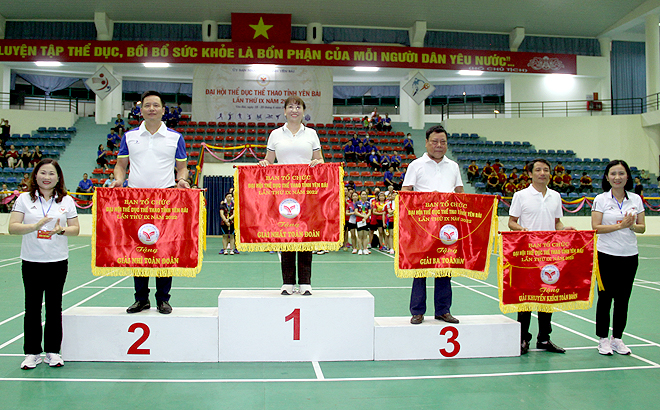 Vice Chairwoman of the provincial People's Committee Vu Thi Hien Hanh, head of the 9th sport festival organising committee, join leaders of the provincial Department of Culture, Sports and Tourism in presenting prizes to winning delegations.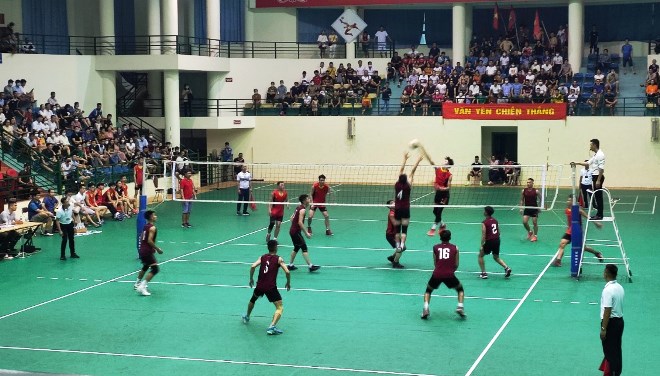 In the final match between volleyball teams from Luc Yen and Van Yen districts.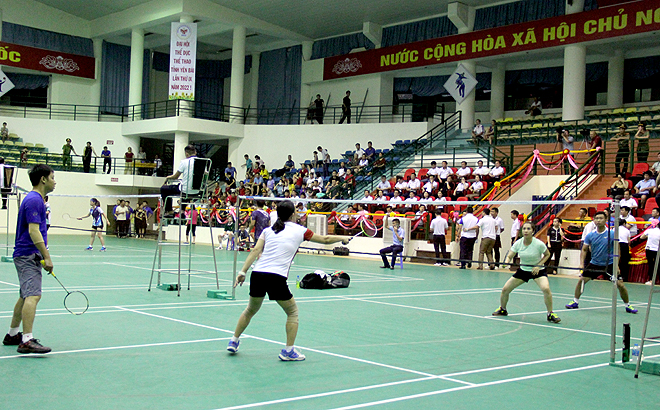 Athletes compete in the mixed double's badminton events.
Other news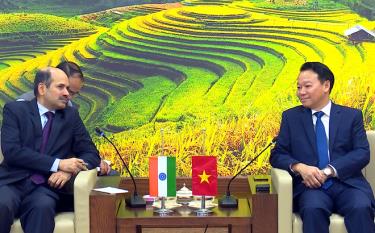 A delegation of the Indian Embassy in Vietnam led by Ambassador Sandeep Arya recently had a meeting with leaders of the People's Committee of Yen Bai province.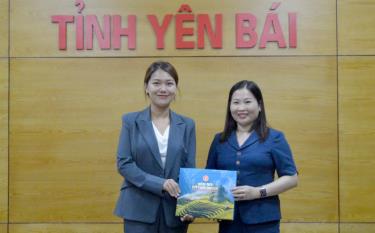 Vice Chairwoman of the Yen Bai provincial People's Committee Vu Thi Hien Hanh recently received and had a working session with a delegation of the Korea International Cooperation Agency (KOICA) Vietnam Office to discuss the implementation of a project on providing equipment for some boarding and semi-boarding schools for ethnic minority students in the province. This project is funded by the Government of the Republic of Korea (RoK) through KOICA.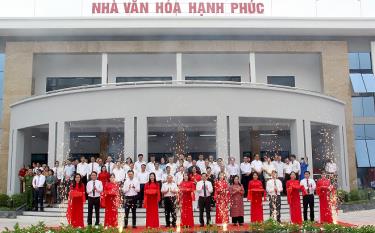 A culture and sports centre and a rural road were inaugurated and put into operation in Yen Binh district on September 20 on the occasion of the 65th anniversary of Uncle Ho's visit to Yen Bai province (September 24, 1958 – 2023).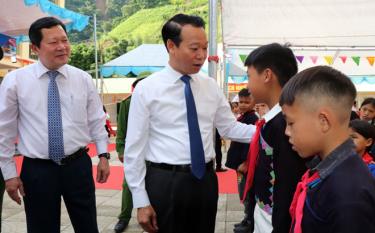 YBO – More than 230,000 students in Yen Bai province joined their peers nationwide to officially enter the 2023 - 2024 academic year on September 5 morning.