Yen Bai holds 9th sports festival
The 9th sports festival of Yen Bai province has seen the participation of more than 800 athletes from 21 delegations of nine districts, townships and city and 12 departments and sectors, who have been competing in 15 sports.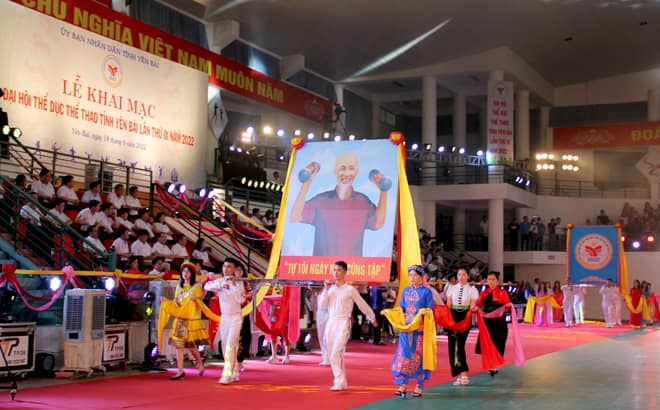 The sports included crossbow shooting, pole pushing, football, volleyball, swimming, tennis, Vovinam martial arts, Karate, badminton, table tennis, chess, Chinese chess and athletics.
The first phase of the festival has wrapped up with 110 sets of medals presented to outstanding athletes in 10 sports.
The delegation from Yen Bai city topped the medal tally by securing 32 gold, 17 silver, and 22 bronze medals. It was followed by the delegations of the provincial Department of Education and Training and Luc Yen district.
The festival was assessed to have better professional quality than previous editions.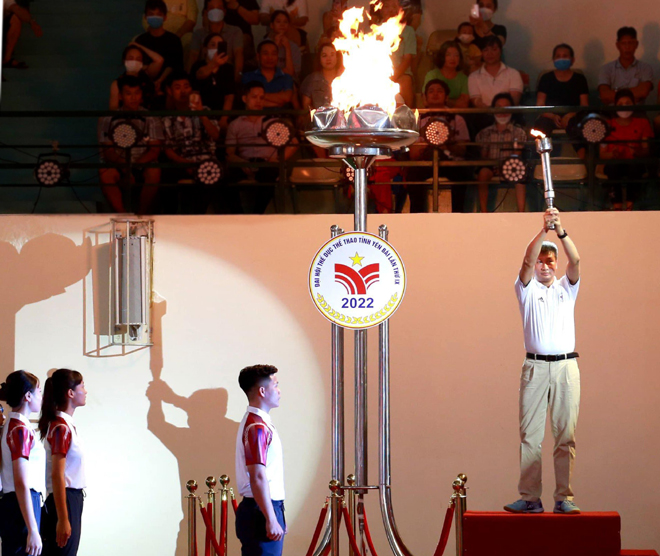 Chairman of the Yen Bai Provincial People's Committee Tran Huy Tuan lit the symbolic torch of the sport event.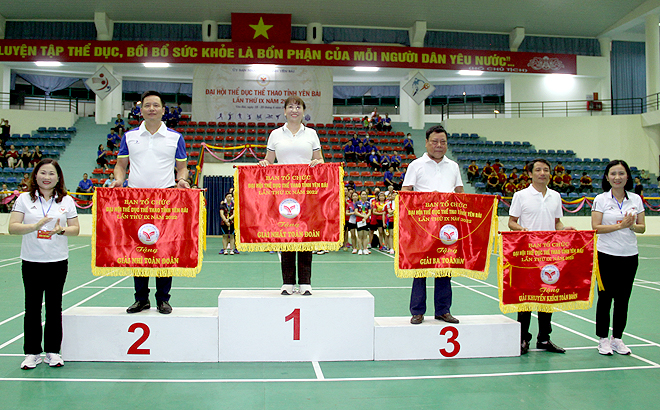 Vice Chairwoman of the provincial People's Committee Vu Thi Hien Hanh, head of the 9th sport festival organising committee, join leaders of the provincial Department of Culture, Sports and Tourism in presenting prizes to winning delegations.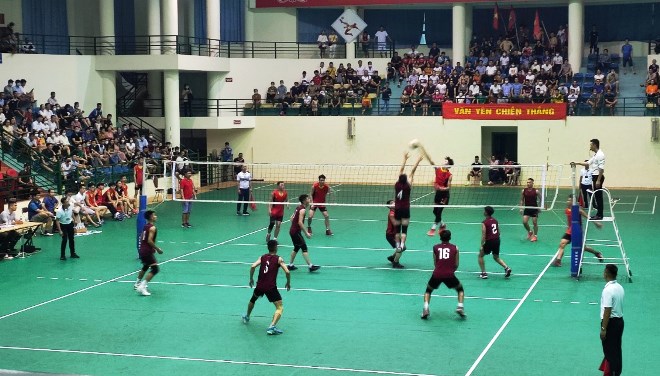 In the final match between volleyball teams from Luc Yen and Van Yen districts.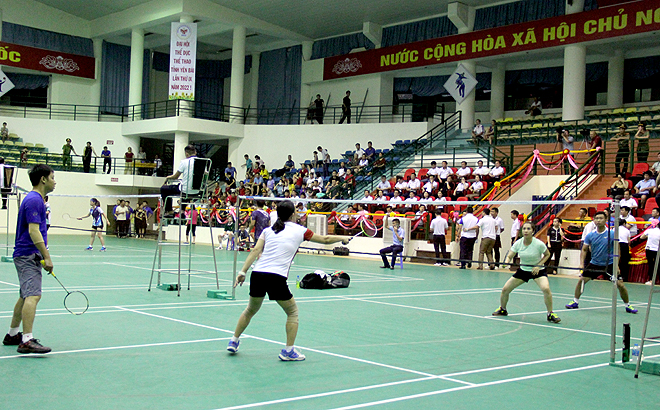 Athletes compete in the mixed double's badminton events.
Other news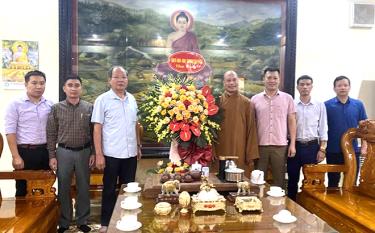 On the occasion of the Vu Lan Festival in the year of 2556 in Buddhist calendar, a working team gathering representatives from the Yen Bai Party Committee's Mass Mobilisation Commission, provincial Department of Home Affairs and Department of Public Security visited and presented gifts to the Executive Council of the Yen Bai Buddhist Sangha and leaders of Linh Phong Pagoda in Yen Ninh Ward and Van Tien Pagoda in Van Phu commune of Yen Bai city.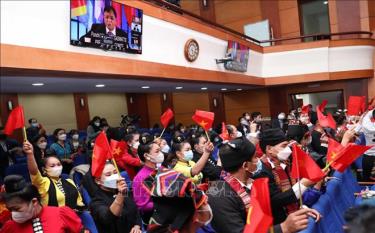 A ceremony to receive a UNESCO certificate recognising the art of Xoe dance of the Thai ethnic minority group as Intangible Cultural Heritage of Humanity and the opening of Muong Lo Culture and Tourism Festival for the discovery of Special National Landmark Mu Cang Chai terraced fields will take place at Nghia Lo township stadium on September 24.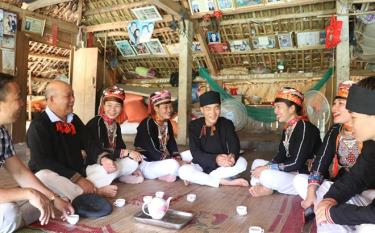 Over the past years, 80 prestigious persons of ethnic minority groups in Tran Yen district have been considered bridges connecting the Party with local people and role models in patriotic emulation movements.
Yen Bai province's Public Security has coordinated with the provincial Red Cross Society and General Hospital in organising the 2022 blood donation day.