Social Security agency, Yen Bai city take lead in department, district competitiveness rankings
YBO - The provincial Vietnam Social Security agency and Yen Bai city ranked first in the 2021 District and Department Competitiveness Index (DDCI) rankings, according to a survey's results released by the provincial People's Committee in Decision No. 859/QD-UBND, dated June 6, 2022.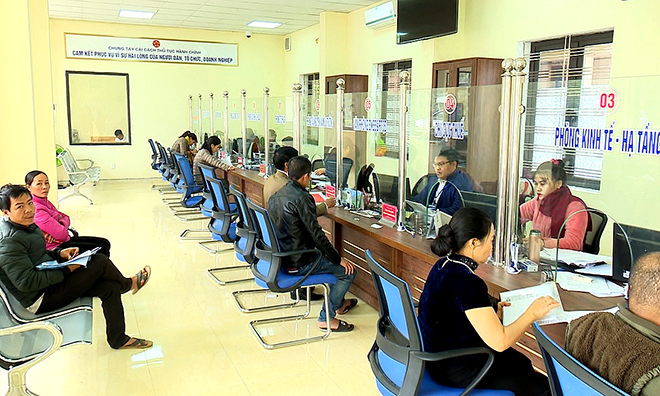 The assessment of districts and departments' competitiveness has helped improved Yen Bai's Provincial Competitiveness Index.
Findings of the 2021 DDCI survey of businesses and cooperatives showed that the local branch of the Vietnam Social Security secured the first position among 17 departments and sectors in Yen Bai province, up two places from 2020.
It was followed by the Department of Planning and Investment (down one place from 2020) and the Department of Taxation. The Department of Science and Technology stood at the bottom position.
Among district-level localities, Yen Bai city ranked first. This was the second straight year it topped the DDCI rankings.
Tran Yen district was placed second while Van Yen district third, both down one position from 2020. Mu Cang Chai district performed worst in the list of 2021, which was also the second year it stood at this position.
Other news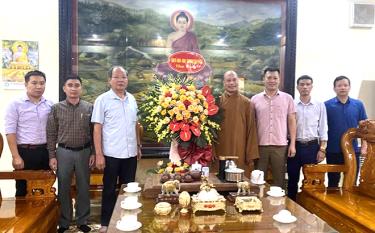 On the occasion of the Vu Lan Festival in the year of 2556 in Buddhist calendar, a working team gathering representatives from the Yen Bai Party Committee's Mass Mobilisation Commission, provincial Department of Home Affairs and Department of Public Security visited and presented gifts to the Executive Council of the Yen Bai Buddhist Sangha and leaders of Linh Phong Pagoda in Yen Ninh Ward and Van Tien Pagoda in Van Phu commune of Yen Bai city.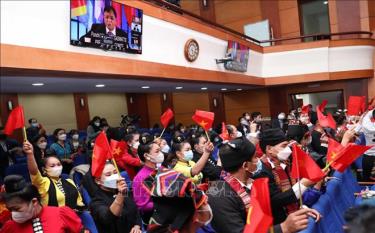 A ceremony to receive a UNESCO certificate recognising the art of Xoe dance of the Thai ethnic minority group as Intangible Cultural Heritage of Humanity and the opening of Muong Lo Culture and Tourism Festival for the discovery of Special National Landmark Mu Cang Chai terraced fields will take place at Nghia Lo township stadium on September 24.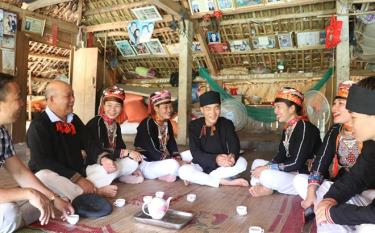 Over the past years, 80 prestigious persons of ethnic minority groups in Tran Yen district have been considered bridges connecting the Party with local people and role models in patriotic emulation movements.
Yen Bai province's Public Security has coordinated with the provincial Red Cross Society and General Hospital in organising the 2022 blood donation day.