Van Yen cinnamon trademark promoted
YBO - Located in northern part Yen Bai province, Van Yen district spans 139,000 hectares, of which 75 percent are arable land. The Van Yen cinnamon growing area dates backs years ago and is part of local Dao people's life.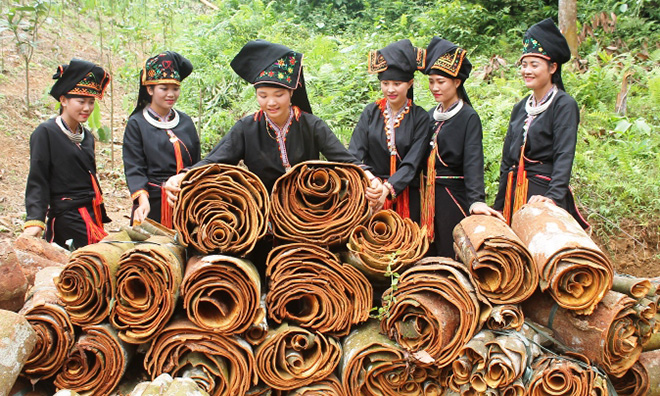 Van Yen farmers harvest cinnamon bark.
The district owns the biggest cinnamon-growing area and best cinnamon variety in the country. Its cinnamon trademark is the 16th product nationwide that are protected by and gained geographical indication from the Ministry of Science and Technology's National Intellectual Property Office.
To date, the trademark has earned its reputation and is able to compete in the domestic and foreign markets, including the US, the Netherlands, the UK, Japan, China, the Republic of Korea, India, and Middle European countries.
According to the Van Yen People's Committee, as of 2020, the district planted cinnamon trees across over 40,000 hectares, yielding more than 6,000 tonnes of bark and 300 tonnes of essential oil annually. Cinnamon wood is used in packaging and woodwork products. From the plantation, 50 products are made, reeling in over 700 billion VND (30.16 million USD) in revenue for the district on an average annual basis.
Recently, Thailand decided to grant geographical indication for the Van Yen cinnamon products in the kingdom, a move that consolidated the trademark's position in the global market.
To tap such potential, the district needs to expand the growing area to 60,000 hectare, of which more than 35,000 hectares meet organic standards; and boost human resources training by instructing local farmers to apply technological advances in their cultivation.
Proper exploitation, investment attraction, and policy supporting the preservation of big cinnamon trees of good quality are also necessary.
Other news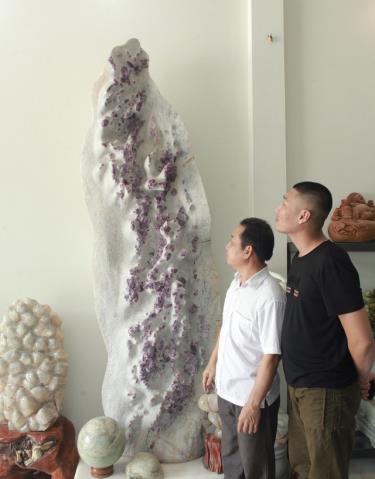 A boulder exploited in Luc Yen (Yen Bai province), measuring 2.6m in height and weighing over 1 tonne, was viewed as the world's largest ruby root at the moment.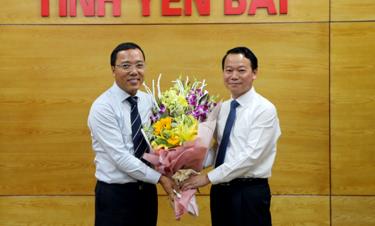 Chairman of the Yen Bai provincial People's Committee Do Duc Duy recently had a working session with a delegation of the Foreign Ministry led by Ambassador Nguyen Hoang Long, Director of the ministry's Department for Foreign Affairs of Provinces.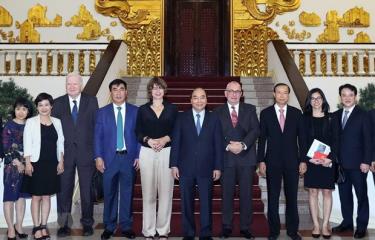 Prime Minister Nguyen Xuan Phuc on September 16 hosted a reception for Dutch and Belgian Ambassadors, Elsbeth Akkerman and Paul Jansen, along with EU investors who want to pour capital into a seaport logistics project worth nearly 1 billion USD in Vietnam.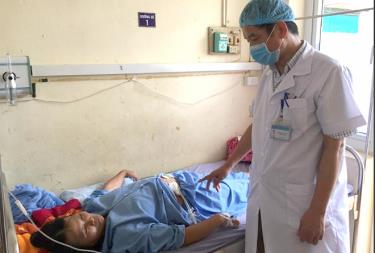 Dotors of Luc Yen District's medial centre has successfully performed a surgery to remove a rare tumor weighing 1.1 kg for a 50-year-old female patient in Khanh Thien commune.