Yen Bai honours outstanding students, teachers
YBO - The Department of Education and Training of Yen Bai province held a ceremony on July 6 to honour teachers and students who made outstanding performance during the 2015-2020 period.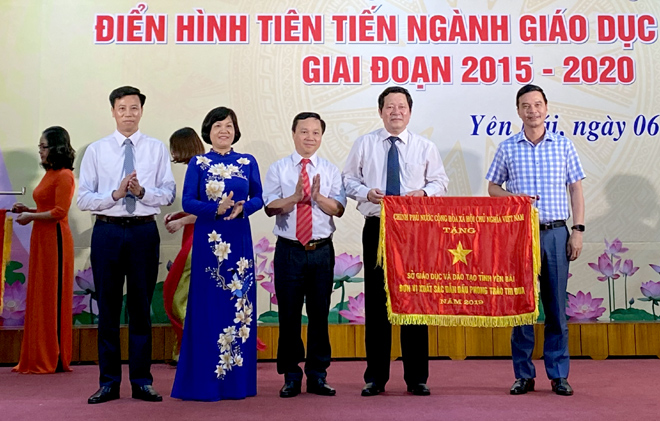 Duong Van Tien, Vice Chairman of the provincial People's Committee, and First Vice Chairman of the provincial Council for Emulation and Rewards presents the Government's emulation flag 2019 to the Department of Education and Training. (photo: Thanh Ba)
Over the past five years, the provincial education and training sector's patriotic emulation movements have developed extensively and intensively.
Under a project to rearrange the network of schools, during 2016-2020, the province reduced 130 schools and 443 temporary education facilities, along with 106 classrooms. The number of students increased by 20,048, with the figure of day-boarders up 9,924.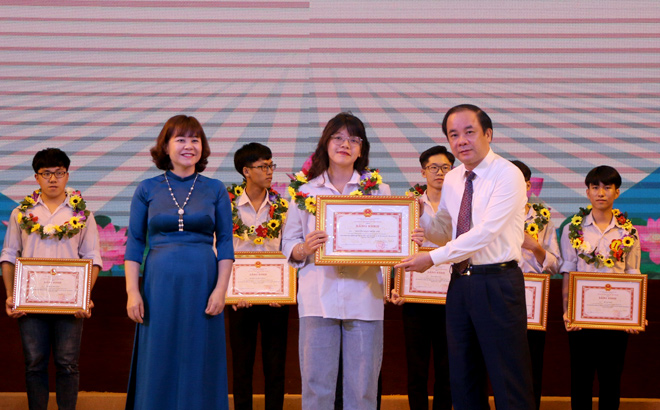 Standing Vice Chairman of the provincial People's Committee Ta Van Long and Vice Chairman of the provincial People's Council Hoang Thi Thanh Binh present certificates of merit of the provincial People's Committee to the winners of first, second and third prizes of national contests for talented high-school students.
The local educational quality has been improved significantly. Notably, the province has two students winning international awards for the first time.
During the 2019-2020 academic year, local schools have taken various solutions to maintain teaching and learning during the COVID-19 outbreak.
Local teachers and students have also actively responded to the emulation movement that encourages innovation in teaching and learning.
A total of 57 collectives and 117 individuals were honoured during the ceremony, including winners of national and provincial contests for talented students, and poor students with outstanding academic performance.
Other news
Foreign Ministry Spokeswoman Le Thi Thu Hang highlighted Vietnam's viewpoint that all activities in its Hoang Sa (Paracel) and Truong Sa (Spratly) archipelagos without permission of the country are void and not conducive to peace, security and stability in the East Sea, and that Vietnam resolutely protests those.
Police in the northern border province of Lao Cai said on August 3 that they have broken down a drug trafficking ring, seizing three suspects and 84,800 tablets of meth.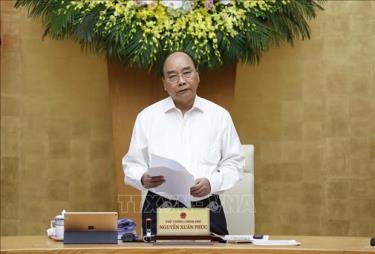 Prime Minister Nguyen Xuan Phuc chaired a one-day regular Cabinet meeting for July on August 3, which focused on seeking measures to fulfil socio-economic goals amidst COVID-19 pandemic.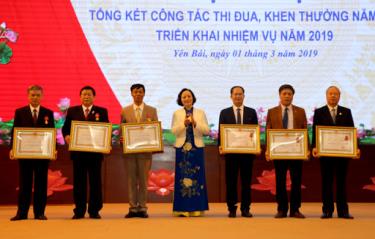 The Yen Bai People's Committee has issued Announcement No 94/TB-UBND to inform relevant departments, sectors, organisations, and localities in the province on the organisation of the 10th Yen Bai Patriotic Emulation Congress.