Yen Bai: Tram Tau works to implement agriculture restructuring
Tram Tau district in the northern province of Yen Bai has been implementing an agriculture restructuring project to create products with high economic value.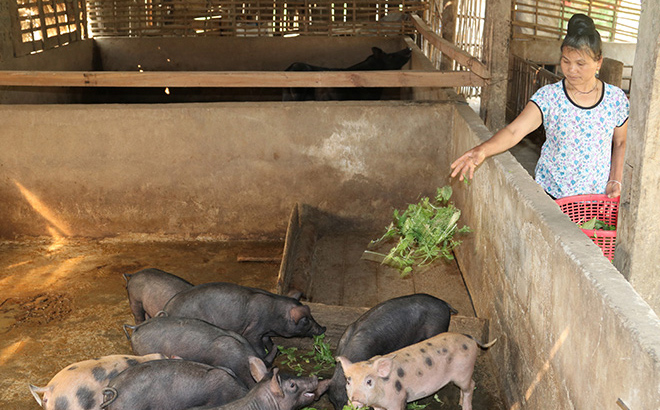 Pig raising farm of Hoang Dinh Van in Luu 2 hamlet proves effective.
Accordingly, the district is developing animal husbandry, Shan tea, and "son tra" (fructus crataegi).
Besides, it has promulgated some plans to convert ineffective cultivation land to grow crops with high economic value. The production support for disadvantaged areas has been promptly implemented with over 70,000 kg of rice and 50,000 kg of corn.
The district has also built five facilities for raising buffalos and cows with a scale of 10 heads or more in Ban Mu, Xa Ho, Tram Tau, Pa Hu, and Pa Lau communes, and two establishments for raising pigs in Hat Luu commune.
For Shan tea growing project, Tram Tau planted tea on 80 hectares in 2019, including 40 hectares in Pa Hu, Ban Mu, and Ban Cong communes, supported by the State, and 40 hectares in Phinh Ho commune, backed by businesses.
The "son tra" growing project has been carried out on over 360 hectares in combination with planting hundreds of hectares of protective forest to prevent erosion, landslides, and flash floods.
In addition to major projects, communes and townships in the locality implemented 10 models growing rice, small taro, muskmelon, passion fruit, as well as fruits and vegetables in 2019, while developing 14 goats breeding models and dozens of black chicken raising ones.
In 2020, Tram Tau district will continue implementing three projects raising poultry with a scale of 1,000 heads per facilities and two others raising pigs.
Other news
Police in the northern border province of Lao Cai said on August 3 that they have broken down a drug trafficking ring, seizing three suspects and 84,800 tablets of meth.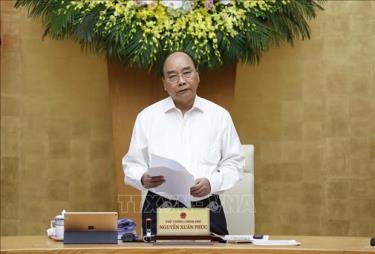 Prime Minister Nguyen Xuan Phuc chaired a one-day regular Cabinet meeting for July on August 3, which focused on seeking measures to fulfil socio-economic goals amidst COVID-19 pandemic.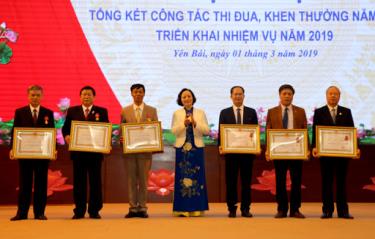 The Yen Bai People's Committee has issued Announcement No 94/TB-UBND to inform relevant departments, sectors, organisations, and localities in the province on the organisation of the 10th Yen Bai Patriotic Emulation Congress.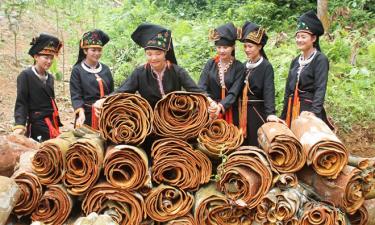 Located in northern part Yen Bai province, Van Yen district spans 139,000 hectares, of which 75 percent are arable land. The Van Yen cinnamon growing area dates backs years ago and is part of local Dao people's life.