Project builds healthy environment for children in Yen Bai
Thursday, January 20, 2022
YBO - A project on protecting the rights to access healthcare and gender education of needy children from ethnic minority groups in Yen Bai for 2019 – 2021 has been underway in four communes – Cam An and Bao Ai in Yen Binh district, and Nam Khat and De Xu Phinh in Mu Cang Chai district.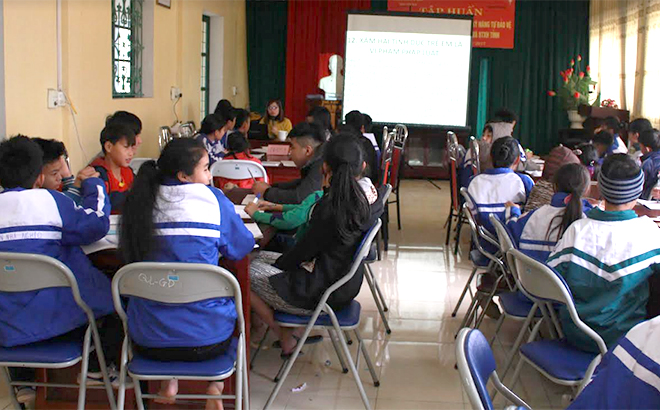 At an open discussion held in Bao Ai, Yen Binh district.
Hang Thi Cha, a seventh-grader from the De Xu Phinh elementary and secondary semi-boarding school for ethnic minorities, said a communications event under the project helps her understand more about normal physical changes in puberty and ways to prevent sexual harassment.
Also under the project, the Nam Khat secondary semi-boarding school for ethnic minorities ran an educational game that attracted more than 400 students.
These activities were among the many organised in 2021 by the provincial centre for sci-tech development and community health care, which implements the project.
They targeted children, their parents or caregivers, and local authorities. Included were training courses for 100 children in Mu Cang Chai and 51 parents as well as commune-level child forums and open discussions that drew the attention of the community, social organisations, and authorities toward child protection works.
The centre also aided the Bao Ai health station and the Cam An general clinic with communications equipment, while running health consultations for children.
Other news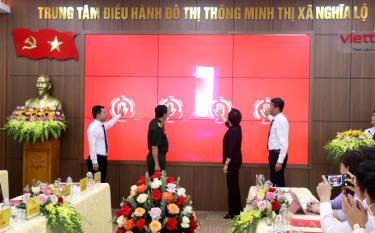 Nghia Lo town officially launched its smart city monitoring centre on May 12, following the lead of Yen Bai City as the second locality in the region to undergo the transformation.
Prime Minister Kishida Fumio and the high-level delegation of Japan left Hanoi on May 1 afternoon, concluding an official visit to Vietnam from April 30-May 1.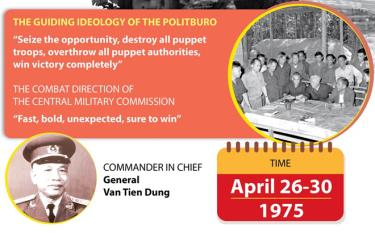 The general offensive in the spring of 1975, with the historic Ho Chi Minh Campaign as its pinnacle, ended successfully, leading to the ultimate victory of the resistance war against the US aggressors and the country's reunification.
In response to the "Internet and computers for students" programme launched by the Prime Minister, Yen Bai province has quickly mobilised the resources needed to fulfil its responsibilities.