Happiness in the "home" of great solidarity in Yen Binh
Thursday, November 25, 2021
YBO - Over the past time, the movement to eliminate temporary and dilapidated houses for the poor and ex-revolutionaries who meet difficulties in housing has spread widely thanks to active participation of the entire political system.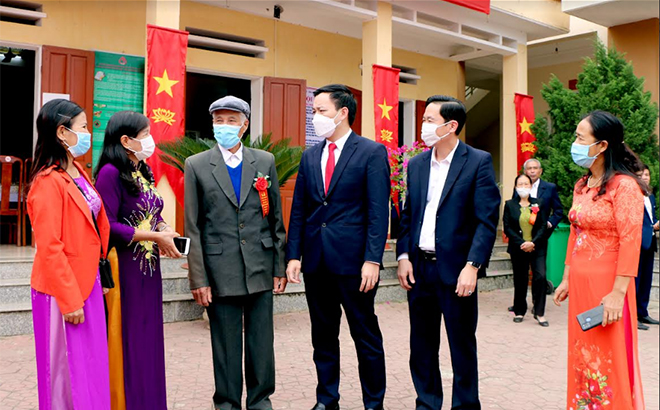 Yen Binh district's leaders talk with residents in Dai Minh commune at the festival of national great unity.
Dang Van Ton's family in Dong Ke village, Tan Nguyen commune, Yen Binh district has been living in the house of great solidarity for nearly two months. The house has an area of 100 sq.m, including one living room and two bedrooms built at a total cost of over 110 million USD, which is the long-time wish of the couple and their three children.
Ton said now, his family no longer cares about housing when it rains or gets cold like before. They will strive to increase production and work harder to escape poverty.
In 2021, Tan Nguyen commune is home to 29 households that received financial assistance from the State budget, the province and district to build houses. So far, they have settled down for economic development.
Thanks to active involvement of the entire political system and efforts by philanthropists, businesses and high determination of households, the movement has reaped results.
Ly Trung Dung, Secretary of the Yen Binh district's Ho Chi Minh Communist Youth Union, said since 2019, the union in partnership with charity organisations and philanthropists have completed the construction of 29 new houses for poor households and families meeting difficulties in housing at a total cost of nearly 2 billion VND. Youth union members actively joined in surveying, directly transporting materials, building and completing works.
The district Women's Union actively worked with charity organisations to complete the construction of five new houses for poor households and families of their members who meet housing difficulties. Each household received 25-30 million VND and modern technology to develop agro-forestry economy, as well as access to preferential loans.
"Thanks to support, women helped each other earn income, thus creating a strong driving force to get rid of temporary and dilapidated houses and escape poverty sustainably", Chairwoman of the district Women's Union Phan Thanh Yen said.
In 2021, Yen Binh district plans to remove temporary and dilapidated houses for 147 needy households and policy beneficiary families in housing difficulties. Of them, 18 houses will be under the province's plan, 115 under the district's plan and 15 assisted by organisations and individuals in and outside the province. So far, the district has completed the building of 120 new houses for poor and policy beneficiary families.
Other news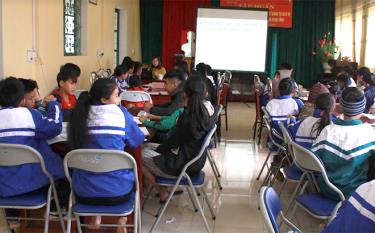 A project on protecting the rights to access healthcare and gender education of needy children from ethnic minority groups in Yen Bai for 2019 – 2021 has been underway in four communes – Cam An and Bao Ai in Yen Binh district, and Nam Khat and De Xu Phinh in Mu Cang Chai district.
President Nguyen Xuan Phuc on January 19 attended a ceremony to open the main road of Trung Luong-My Thuan expressway, a key route linking the Mekong Delta with Ho Chi Minh City and localities in the southern key economic region.
On the threshold of the lunar New Year, Yen Bai province's Party Committee recently held a meeting with former standing members of the provincial Party Committee, former members of the provincial Party Committee's Standing Board, retired members of the provincial Party Committee, and retired heads of departments and sectors.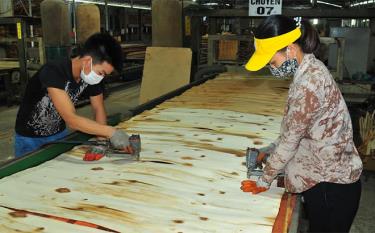 Last year, Yen Bai province saw 326 newly-established enterprises with a total registered capital of over 4.48 trillion VND, up 23 percent year on year, and surpassing the set target by 14.4 percent.