Yen Bai moves to shore up tourism in "new normal"
Tuesday, October 19, 2021
YBO - Since the beginning of 2021, the tourism sector has been severely affected by the COVID-19 pandemic. The suspension of flights, social distancing, travel restrictions, and concerns caused by the pandemic have led to a fall in the number of visitors to Yen Bai province, with international tourists dropping by 94.4 percent year on year.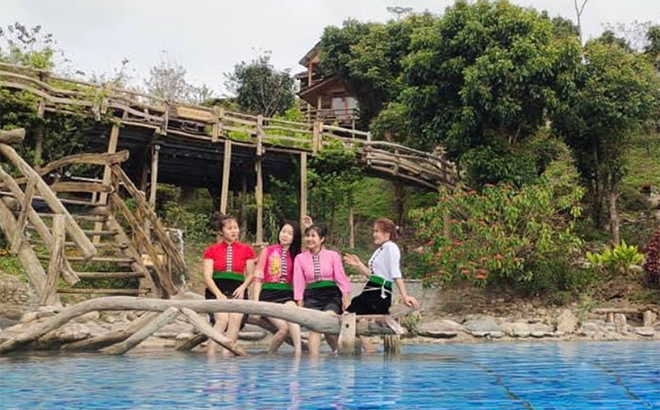 The tourism sector of Yen Bai has been working to tackle difficulties and stimulate demand of local travellers.
Facing that fact, the culture, sports and tourism sector has proactively changed the tourism development strategy with a view to ensuring safety for both local residents and visitors.
Nguyen Hoang Long, Deputy Director of the provincial Department of Culture, Sports and Tourism, said to help the tourism sector surmount difficulties amid the pandemic, the department has included knowledge about COVID-19 prevention and control in training courses for grassroots-level cadres and providers of travel and accommodation services.
Besides, it has asked travel companies to step up digital application and make self-assessment of their COVID-19 safety levels via the website https://safe.tourism.com.vn, which enables them to register for COVID-19 safety certificates. This website also helps tourists easily find out safe destinations like restaurants, hotels, entertainment places, hospitals, or pharmacies and report problems they face to authorities.
The department has also coordinated with the Health Department to set up inter-sectoral teams to examine the adherence to legal regulations on COVID-19 prevention and control at tourist establishments, Long noted.
In addition, it has worked to carry out a joint project on supporting local tourism development between Yen Bai and Val-de-Marne province of France, published 3,000 publications advertising local tourism, and discussed the organisation of cooperation activities with eight northwestern provinces and Ho Chi Minh City to boost tourism.
Thanks to proactive and creative measures, Yen Bai welcomed about 593,700 visitors and earned 339.6 billion VND (15 million USD) in revenue in the first nine months of 2021.
In the time ahead, the culture, sports and tourism sector will step up communications to raise public awareness, stimulate travel demand to attract tourists within the province and from other localities safe from the pandemic, and encourage tourism businesses to discount service prices.
Other news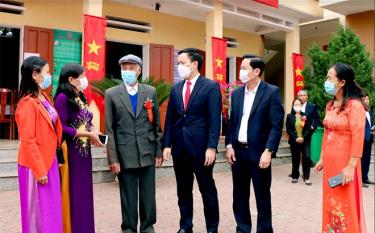 Over the past time, the movement to eliminate temporary and dilapidated houses for the poor and ex-revolutionaries who meet difficulties in housing has spread widely thanks to active participation of the entire political system.
Prime Minister Pham Minh Chinh received former PM of Japan Suga Yoshihide on November 25 as part of his official visit to the East Asian nation.
Traditional values of Vietnamese people should be promoted to build a prosperous nation, for people's happiness, Deputy Prime Minister Vu Duc Dam said while concluding the National Cultural Conference implementing the 13th National Party Congress's Resolution on November 24.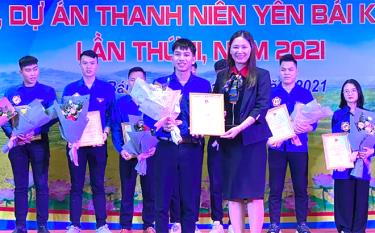 Nguyen Hong Son, a male student from the Yen Bai Vocational College, has won the first prize at Yen Bai's third contest on youth startup projects and ideas which received over 380 entries from students and young people from all over the province.