Warm sentiments among people in Yen Bai
Thursday, October 14, 2021
YBO - Yen Bai has so far recorded no local COVID-19 transmissions, which was partly attributable to efforts by departments and agencies, and the public's compliance with authorities' directions and high awareness of disease prevention. Local residents feel happy when living a completely normal life and do not have to suffer disadvantages due to social distancing.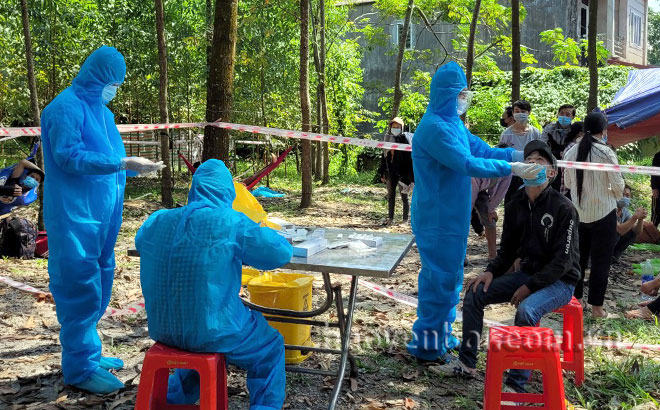 People returning from Ho Chi Minh City and southern provinces take rapid COVID-19 tests at medical quarantine station No.6 in Minh Quan commune, Tran Yen district.
Yen Bai has offered the best support to people living in other localities who returned to their home villages in the province by motorbikes. The province has also decided to rent a plane to bring local residents working in Ho Chi Minh City and southern provinces back to their home village. The first flight is scheduled to land at Noi Bai international airport in Hanoi on October 14.
Earlier, overseas Vietnamese returning from the US and Russia who were quarantined in facilities in Yen Bai received wholehearted care and support. When they finished the quarantine period, the province also arranged vehicles to bring them back to their hometowns, which left a good impression on them.
Sen. Col. Nguyen Cong Le, Commander of Regiment 121 under the provincial Military Command which is in charge of the first concentrated quarantine centre in Yen Bai, said the centre has all necessary conveniences, with many newly-built houses. Assigned to manage the quarantine facility together with public security and medical forces, the regiment has built its own regulations and joint action plans to fulfill its assigned tasks and respond to possible contingencies.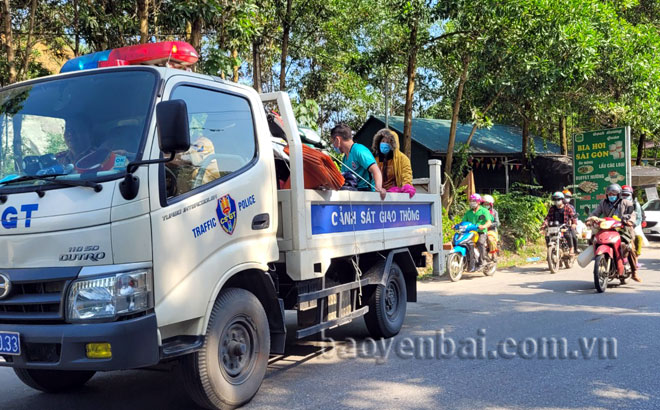 So far, the centre has hosted over 1,000 residents. As of October 11, 230 people returning from Ho Chi Minh City and southern provinces were under quarantine there.
According to regulations, people returning from pandemic-hit areas must be quarantined for 14 days. When entering quarantine facilities, they will undergo health check-ups, receive personal protective suits, necessities and stay at rooms with electricity, water, toilets, and blankets.
At present, each person is provided with three meals per day valued at 62,000 VND (exclusive of electricity, water, fuel and service). All accommodation, testing fees and meals are free of charge.
Moreover, many local organisations and individuals also donated fruits and vegetables to those in quarantine facilities.
Luong Van Kien from Vinh Kien commune, Yen Binh district, Yen Bai province, who recently completed quarantine, said: "I want to express my gratitude to the Party, State and Yen Bai province for providing care for me in the past 15 days. I received full meals and attentive care from the staff. Now I could return home for health monitoring with a complete peace of mind".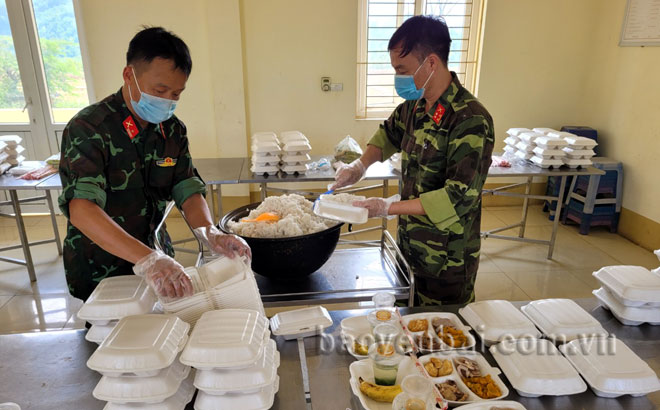 Meals are nutritious with ensured food safety, and are completely free.
The small family of Ho A Sinh and Giang Thi Chinh were also in the quarantine site. The young couple returned home by motorbike with their less than one-month-old baby. During the time of quarantine in the centre, they were cared for and helped with clothes, diapers and milk. The boy was named Binh, meaning peace and calm which is his father's wish when he was born.
Yen Bai has now entered late autumn when the weather begins to turn cold, but people in the quarantine centre still feel warm thanks to dedicated care by those around.
Other news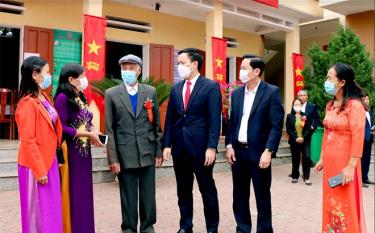 Over the past time, the movement to eliminate temporary and dilapidated houses for the poor and ex-revolutionaries who meet difficulties in housing has spread widely thanks to active participation of the entire political system.
Prime Minister Pham Minh Chinh received former PM of Japan Suga Yoshihide on November 25 as part of his official visit to the East Asian nation.
Traditional values of Vietnamese people should be promoted to build a prosperous nation, for people's happiness, Deputy Prime Minister Vu Duc Dam said while concluding the National Cultural Conference implementing the 13th National Party Congress's Resolution on November 24.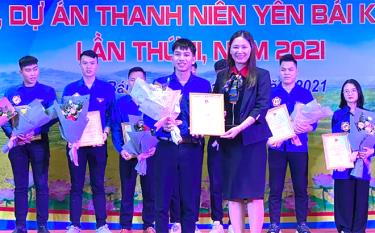 Nguyen Hong Son, a male student from the Yen Bai Vocational College, has won the first prize at Yen Bai's third contest on youth startup projects and ideas which received over 380 entries from students and young people from all over the province.