Conference highlights Yen Bai's 30-year development
Friday, September 17, 2021
YBO - The Union of Science and Technology Associations of Yen Bai province has collaborated with the provincial Historical Science Association to organise a conference highlighting Yen Bai's outstanding achievements during 30 years of re-establishment.
An overview of the conference
In August 1991, the 8th National Assembly issued a resolution to divide Hoang Lien Son province into Yen Bai and Lao Cai province. After 30 years of re-establishment (October 1, 1991-2021), Yen Bai has recorded strong growth with rising socio-economic strength and improved living conditions of local residents.
At the conference, participants gave an insight into the origin of the province's name, the process of the formation of the boundary and socio-natural conditions of Yen Bai throughout the history as well as after the locality's re-establishment. They also pointed to advantages and difficulties of the province currently, thus serving as reference for leaders of the province to design suitable orientations, policies, tasks, steps and solutions to gain more achievements in the future.
They also affirmed the spirit of self-reliance and desire of the province to build a province with friendly, kind, creative people who unite and are ready for and integration as set by the Party Committee, administration and people of Yen Bai.
Alongside, they also stressed the need to build and develop a system of relic sites serving the locality's socio-economic development, while highlighting the aspirations of boosting the fast and sustainable development in the direction of "green, harmony, identity and happiness" in line with the resolution of the 19th provincial Party Congress.
Other news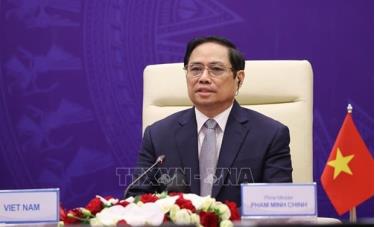 Prime Minister Pham Minh Chinh will lead a high-ranking Vietnamese delegation to attend the 38th and 39th ASEAN Summits, ASEAN summits with partners and the third Mekong-Republic of Korea (RoK) Summit via videoconference from October 26-28 at the invitation of Sultan of Brunei Darussalam Hasanal Bolkiah – Chair of ASEAN 2021.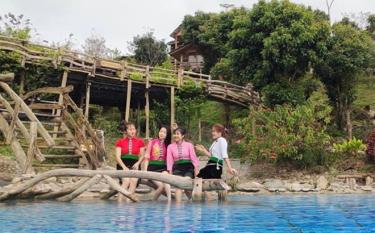 Since the beginning of 2021, the tourism sector has been severely affected by the COVID-19 pandemic. The suspension of flights, social distancing, travel restrictions, and concerns caused by the pandemic have led to a fall in the number of visitors to Yen Bai province, with international tourists dropping by 94.4 percent year on year.
Yen Bai has so far recorded no local COVID-19 transmissions, which was partly attributable to efforts by departments and agencies, and the public's compliance with authorities' directions and high awareness of disease prevention. Local residents feel happy when living a completely normal life and do not have to suffer disadvantages due to social distancing.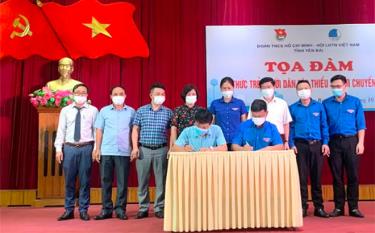 The Ho Chi Minh Communist Youth Union chapter and the Vietnam Youth Federation Committee in Yen Bai province on October 12 organised a seminar on young ethnic minority intellectuals and digital transformation.