Yen Bai works to improve provincial competitiveness index
YBO - According to the provincial competitiveness index (PCI) report 2020 released by the Vietnam Chamber of Commerce and Industry (VCCI), Yen Bai was ranked 33 out of 63 localities nationwide and belonged to the group with medium governance quality. From 2015 to 2020, the province leaped 18 positions in the PCI rankings from the 51st position in 2015.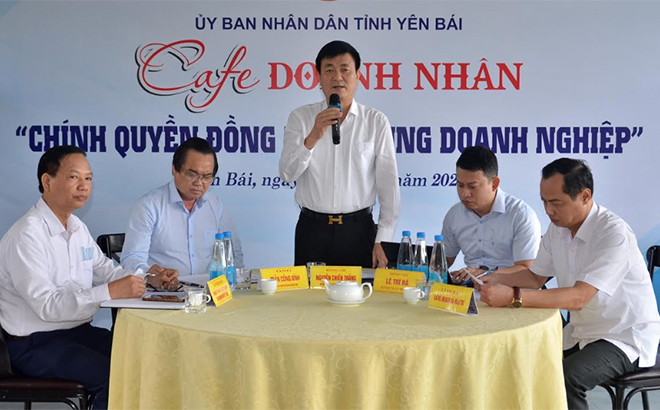 Vice Chairman of the Yen Bai People's Committee Nguyen Chien Thang talks to investors and enterprises at the "Entrepreneur Café" programme in April 2021.
The result showed that Yen Bai has made progress in its PCI ranking, which reflected strong efforts in the governing activities at all levels, all sectors and localities over the years.
However, in the 10 component indexes, only three recorded relatively high scores (one more compared to in 2019).
Meanwhile, upturn was seen in the scores of five indexes, while five suffered downturn. The informal cost index rose 1.31 points, jumping 35 places to 14th position out of 63 localities.
Particularly, the index in land access only increased 0.61 point over 2019 but rose 30 places from that in 2019 to 29th position. The index on market entry fell 0.48 points but was still at relatively high level at 7.50 points, becoming the sub-index with the highest score among the 10 sub-indexes.
According to the report, Yen Bai posted 63.35 points, ranking 33rd out of 63 cities and provinces nationwide.
With its advantages in transportation system, rich natural resources, large farming areas and abundant human resources, Yen Bai has maintained and promoted its advantages to attract investors.
The province has paid great attention to the reform of administrative procedures, especially those related to investment and business. So far, 100 percent of the administrative procedures of all departments and sectors have been processed at the Provincial Administrative Centre.
Meanwhile, all sectors and localities have regularly reviewed and cut down the duration of processing administrative procedures, giving favourable conditions and cutting cost for businesses and people considerably. They have applied information technology to speed up the processing of administrative requests.
The province has also shown strong performance in COVID-19 prevention and control, thus implementing the dual targets of preventing the spreading of the pandemic and recovering and boosting socio-economic development.
Yen Bai is striving to further enhance its ranking in the PCI index and become one of the leading provinces in the northern mountainous region in the field.
Other news
Yen Bai province has collected over 765 billion VND from forest environmental service users to spend on activities related to forest protection, and forest capital development since the Payment for Forest Environment Services (PES) Policy was implemented.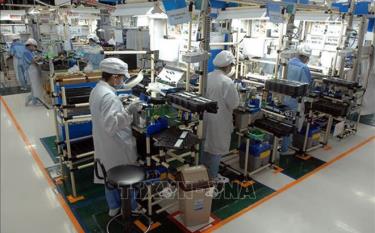 Despite COVID-19, foreign investors' new capital registered in Vietnam reached 22.15 billion USD in the first nine months, up 4.4 percent compared to the same period last year, as heard at the Government Portal's online conference held on September 27 with the participation of a number of localities housing foreign direct investment (FDI) projects.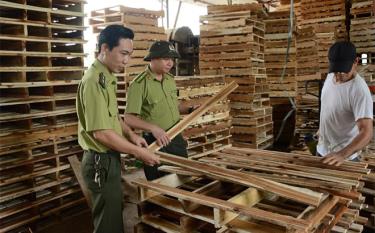 Yen Bai province's agricultural sector has concentrated on developing a Big Data system on land, crop, livestock and fishery to serve smart and precision agriculture development, thus increasing the proportion of hi-tech agriculture in the province's economy.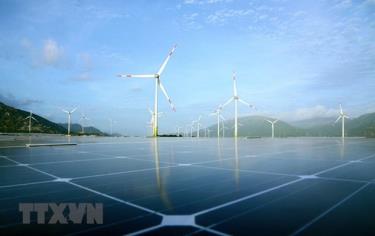 Vietnam has shown the world its capability to accelerate clean energy solutions, with the highest installed capacity of solar power in Southeast Asia and the government's commitment to boosting energy supply and strong public demand for improved air quality, the Malaysia-based Techwire Asia news website said in an article on August 19.