First youth-owned homestay facility in Mu Cang Chai debuts
Thursday, February 27, 2020
The Hello Mu Cang Chai Trade and Services Company Limited was inaugurated in La Pan Tan commune of Yen Bai province's Mu Cang Chai district on February 25.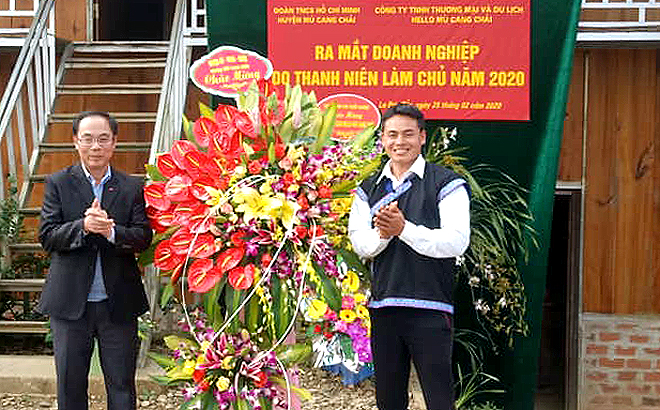 Leaders of the district present flowers to Hello Mu Cang Chai company.
It is the first firm providing homestay services in the district and managed by a young entrepreneur.
The company originated in the community-based tourism model launched in 2017 by local Giang A De. After two years, foreign tourists accounted for 80 percent of the facility's guests.
At present, the newly-established company creates stable jobs for 10 local residents.
Other news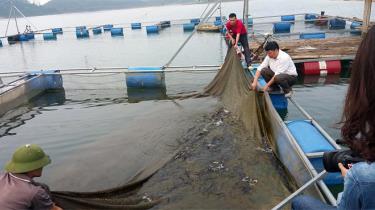 "Nganh" fish, scientifically known as Cranoglanis henrici, belongs to order Siluriformes. This species of fish is mainly found in Thailand, the Philippines, Indonesia and China.
Over the last five years, Yen Bai province has mobilised over 50 trillion VND (2.2 billion USD) for developing infrastructure, including key projects meant to help boost local socio-economic development and the facilities mitigating natural disaster damage.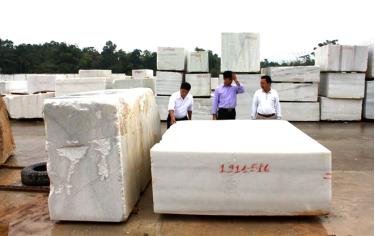 The northern province of Yen Bai has taken a number of measures to help local businesses overcome difficulties and complete the goal of 210 million USD in export revenue in 2020.
On the foundation of the outcomes of the Forest and Farm Facility (FFF) Programme in the first phase, the UN Food and Agriculture Organisation (FAO) will continue to support the second phase of the programme in the 2019-2022 period in Vietnam, including Yen Bai province.