Van Chan concentrates on expanding tea plantations
YBO - Van Chan district is home to 4,490 ha of tea, including over 4,000 ha for commercial purpose. At present, Lien Son farm township has the largest tea area in Van Chan district with 500 ha.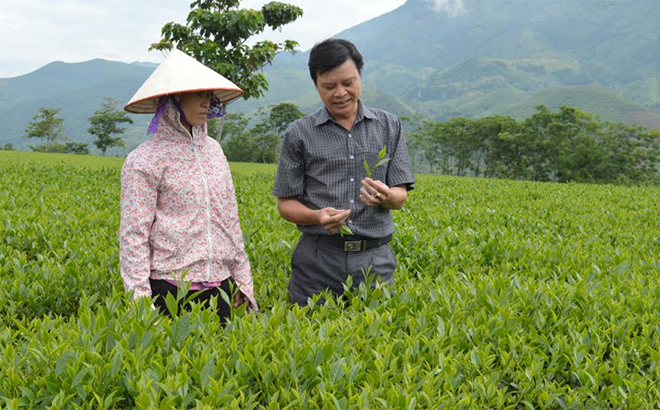 Staff of the Lien Son farm township discuss tea harvesting techniques with local farmers.
By the end of May, the town's tea yield reached 1,250 tonnes, up 420 tonnes over the same period. The price remained stable at 3,300 VND per kg of fresh tea buds, helping 60 percent of local tea farmers obtain stable income.
Chairman of the People's Committee of Lien Son farm township Le Ngoc Son said in recent years, the township has focused on encouraging people to step up intensive farming, and gradually replace the old midland tea with hybrid and cuttings-based tea varieties that have high yield and quality.
So far, the newly-planted tea area of the township has reached over 80 percent with the yearly average productivity of 12 tonnes per ha
Son said the all plantations replaced by hybrid tea varieties in the locality have applied the VietGAP process.
Local tea growers have been also provided with technical assistance and knowledge, and supported to buy equipment serving their clean tea production, he said.
The local authority has aimed to produce 46,500 tonnes of fresh tea buds with an average revenue of over 150 billion VND in 2021.
To that end, it has paid attention to increasing the value and developing the trademark for this plant, while implementing measures and investment mechanisms for developing tea material plantations to meet the demand of high-quality tea processing.
Accordingly, from 100 – 200 ha of hybrid and Shan tuyet tea, and tea varieties from other localities, will be planted in Van Chan every year.
Basically, the midland tea variety has been replaced with hybrid tea varieties LDP1 and LDP2, contributing to lifting the yearly average productivity to 10-12 tonnes per ha.
So far, as many as 22,800 tonnes of fresh tea buds have been harvested, up 700 tonnes compared to the same period last year. The price of lowland tea ranged from 3,000 - 3,200 VND per kg, cuttings-based Shan tuyet tea at 6,500 - 7,500 VND per kg, and ancient Shan tuyet tea at 25,000 - 30,000 VND per kg, basically ensuring the living standards for tea growers.
Vice Chairman of the district People's Committee Nong Ich Chan said Van Chan is focusing on developing and expanding the cultivation area of Shan tuyet tea varieties using seeds and cuttings in upland communes and districts, towards an additional 30 - 80 ha each year. So far, the total area of Shan tuyet tea using seeds and cuttings has reached 1,400 ha.
The local authority has encouraged its farmers to apply production processes meeting VietGAP standard to help local households change their awareness of and habits in taking care of and harvesting tea, Chan said.
The district also urges businesses and tea processing facilities operating in the locality to invest in upgrading processing technologies and lines in an intensive direction to improve the value and quality of tea products, he added.
Other news
The Management Board of the Forest and Farm Facility Phase II (FFF II) under the Yen Bai provincial Farmers' Association has just handed over capital from the programme's green credit fund to four cooperatives and cooperative groups.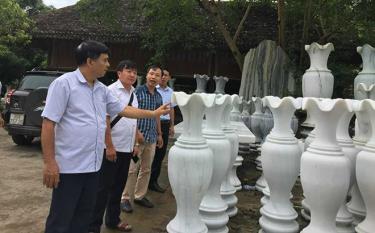 Yen Bai saw 44 cooperatives and 287 cooperative groups registering for establishment within the first six months of 2022, pushing the province's total to 610.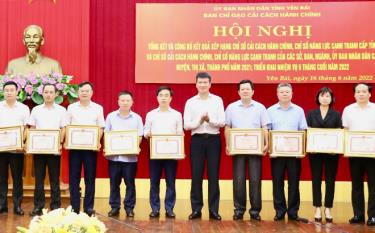 In 2021, Yen Bai province ranked 40 of the 63 provinces and cities in the Provincial Competitiveness Index (PCI) rankings. It fell seven places compared to the 2020 list and was among the localities with medium governance capacity.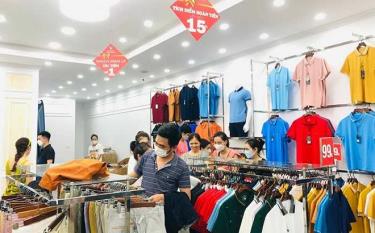 In recent years, made-in-Vietnam fashion brands have increasingly obtained the trust of consumers in Yen Bai. At local stores of Canifa, Yody, Savani, and Aristino, Vietnamese clothing products are dominating for their diverse designs, high quality and affordable prices.