Yen Bai develops Macadamia trees
YBO - Yen Bai's climate and soil are suitable for growing Macadamia tree, especially the province's eastern districts such as Van Chan, Tram Tau, Mu Cang Chai.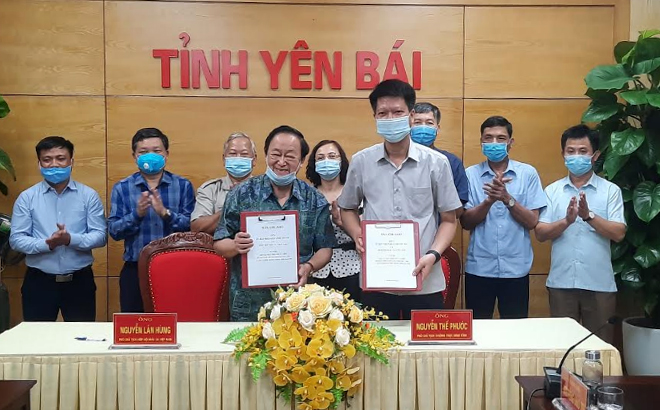 The People's Committee of Yen Bai province and the Vietnam Macadamia Association sign a memorandum of understanding on cooperation in the development of macadamia in Yen Bai province in the 2021-2025 period.
During a recent working session with the Yen Bai provincial People's Committee, the Vietnam Macadamia Association expressed its wish to develop the tree in the locality, raising the locals' incomes, and pledged to supply saplings and consume all products when harvested.
Macadamia trees been grown in many localities such as Lai Chau, Son La and the Central Highlands provinces with encouraging results. The trees are planted in tea and coffee plantations for high efficiency.
Local people have grown macadamia trees since 2011. The province has 56.66 hectares of macadamia, including 51.66 hectares in concentrated areas and 5 hectares in tea plantations. The trees are newly planted between one and four years, so the yield is not high.
The Yen Bai People's Committee has tasked the Provincial Forest Protection Department to carry out a scientific project on "Trial of growing macadamia in the western districts of Yen Bai province" to assess the growth and development of some macadamia varieties with two methods: cultivating only Macadamia and combining with other trees.
At the working session with the Vietnam Macadamia Association, Standing Vice Chairman of the Provincial People's Committee Nguyen The Phuoc agreed with the view on growing macadamia trees in the province and suggested that the association continue to provide technical support for planting and caring for both experimental planting models and existing models in Tran Yen, Luc Yen, Van Chan and Van Yen districts.
Other news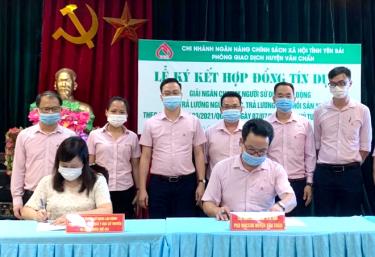 The fourth wave of COVID-19 pandemic has been causing large-scale impacts, thus hindering the sale of advantageous products of enterprises in the province such as pressed wood, tea, tapioca starch, porcelain insulators and stone powder. The endurance of local enterprises operating in tourism, catering, accommodation and transportation has also reached their limits when they have to suffer long-lasting, smoldering negative impacts.
Leaders of some sectors in Yen Bai province and 500 delegates in 400 places nationwide attended a webinar on September 9 to discuss the enhancement of Vietnam - Africa agricultural cooperation for common sustainable development.
The second Vietnam Summit in Japan is set to be held virtually on November 20-21 under the endorsement of the Embassy of Vietnam in Japan and the Vietnam National Innovation Center (NIC).
Two products of Yen Bai province have been named among outstanding industrial products in rural areas this year of the country.