Yen Bai posts export growth in first five months amid difficulties
YBO - Export firms in Yen Bai have managed to maintain operations and devise plans to cope with the ravaging COVID-19 although the pandemic has dealt a blow to all socio-economic aspects and is predicted to persist until the end of Q2.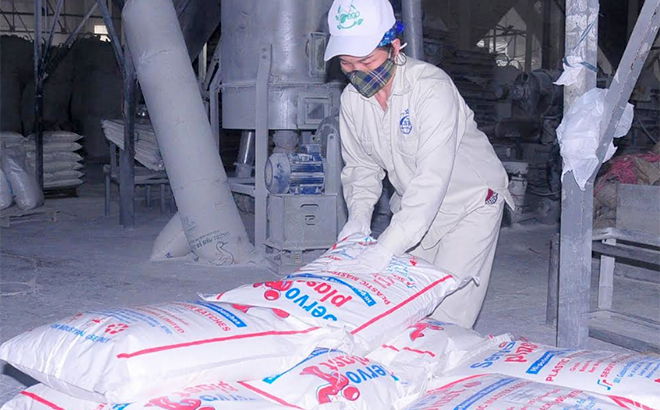 Limestone powder of Eco Green Plastic JSC is shipped abroad.
Some of them reported export revenue after bearing the brunt of the pandemic, including the Luc Yen branch of the Viet Duc Metallurgy and Mining, and the Thuan Duc Trade and Export-Import JSC.
Exports of minerals in the province were recently affected by pandemic-hit markets of India and China.
The garment-textile sector, on the contrary, maintained operation for taking actions in a timely manner. It raked in 24.9 million USD from exports in the first five months of the year, making up 30 percent of the province's export value.
The sector's major export markets in the period were the Republic of Korea, the US and Japan. Those markets are forecast to produce stable orders in the latter half of the year, therefore export revenues will see few fluctuations.
Plastic products, accounting for 25 percent of the provincial export values, also have stable export markets.
Some mining companies have seen orders come back again after a period of interruptions.
Thanks to efforts by local businesses, export turnover of the province hit 16.8 million USD in May alone, up 5.7 percent against the previous month and surging 76 percent year on year.
Other news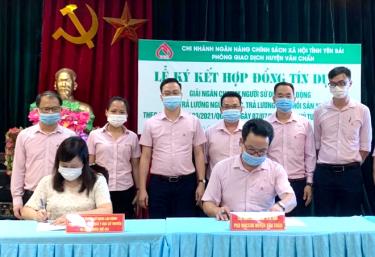 The fourth wave of COVID-19 pandemic has been causing large-scale impacts, thus hindering the sale of advantageous products of enterprises in the province such as pressed wood, tea, tapioca starch, porcelain insulators and stone powder. The endurance of local enterprises operating in tourism, catering, accommodation and transportation has also reached their limits when they have to suffer long-lasting, smoldering negative impacts.
Leaders of some sectors in Yen Bai province and 500 delegates in 400 places nationwide attended a webinar on September 9 to discuss the enhancement of Vietnam - Africa agricultural cooperation for common sustainable development.
The second Vietnam Summit in Japan is set to be held virtually on November 20-21 under the endorsement of the Embassy of Vietnam in Japan and the Vietnam National Innovation Center (NIC).
Two products of Yen Bai province have been named among outstanding industrial products in rural areas this year of the country.