Yen Bai ensures stocks of substantial goods in response to disasters
YBO - Businesses, distributors, large agents specializing in supplying food and foodstuff and essential goods in Yen Bai have been directed to stock up on goods serving natural disaster search and rescue work in the locality.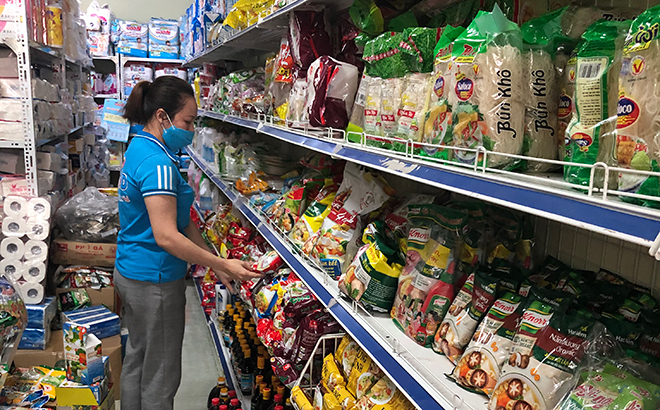 The Hang Hien trade - service company in Yen Bai city is committed to ensuring supply of goods serving locals' demand if natural disasters occur.
Guided by the principle of on-site supplies, the provincial Department of Industry and Trade has worked with local enterprises and supermarkets on building stockpile plans in order to serve production and business activities at present as well as ensure timely supply to locals if disasters happen.
The department also coordinates with local authorities to define areas prone to rain and floods, especially mountainous, remote and isolated areas, thus making specific plans for on-site food storage and price stabilization.
The provincial People's Committee has instructed the Yen Bai Food JSC to keep 300 tonnes of rice in stockpile worth about 2.7 billion VND in preparation for supporting localities in the province if necessary.
Nearly 200 tonnes of rice can also be mobilised from retail stores across the province when necessary.
Major distributors in the province also took the initiative in stockpiling goods such as instant noodle, dry food and bottled water to ensure the supply if necessary. The Hang Hien trade and service company has stocked 1.5 billion VND worth of foods, the Tuyet Nga trade company 1 billion VND worth of instant noodle, and Suc Xuan company 1 billion VND worth instant noodle and bottled water, among others.
The Vinmart and Vinmart+ supermarket chain will ensure the supply of essential items such as food and processed products worth over 3.5 billion VND, raising the total value of essential goods reserve in the province to around 8.5 billion VND.
The provincial Department of Industry and Trade has closely coordinated with relevant sectors to keep close watch on the demand of essential goods of residents in disaster-hit areas, thus timely advising the provincial authorities on measures to prevent speculations and unreasonably raising price of goods to gain illicit profits during emergency situation.
Other news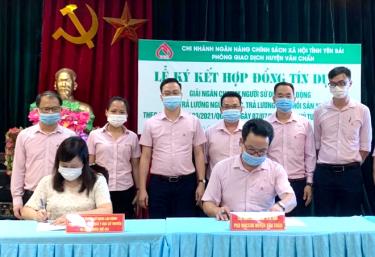 The fourth wave of COVID-19 pandemic has been causing large-scale impacts, thus hindering the sale of advantageous products of enterprises in the province such as pressed wood, tea, tapioca starch, porcelain insulators and stone powder. The endurance of local enterprises operating in tourism, catering, accommodation and transportation has also reached their limits when they have to suffer long-lasting, smoldering negative impacts.
Leaders of some sectors in Yen Bai province and 500 delegates in 400 places nationwide attended a webinar on September 9 to discuss the enhancement of Vietnam - Africa agricultural cooperation for common sustainable development.
The second Vietnam Summit in Japan is set to be held virtually on November 20-21 under the endorsement of the Embassy of Vietnam in Japan and the Vietnam National Innovation Center (NIC).
Two products of Yen Bai province have been named among outstanding industrial products in rural areas this year of the country.