Luc Yen residents donate land to build roads
YBO - In 2020, the movement to donate land for the construction of rural roads in Luc Yen district grew strongly. Nearly 1,000 local households voluntarily donated about 150,000sq.m of land, chopped down 20,000 big trees and removed nearly 4,800sq.m of walls for road building.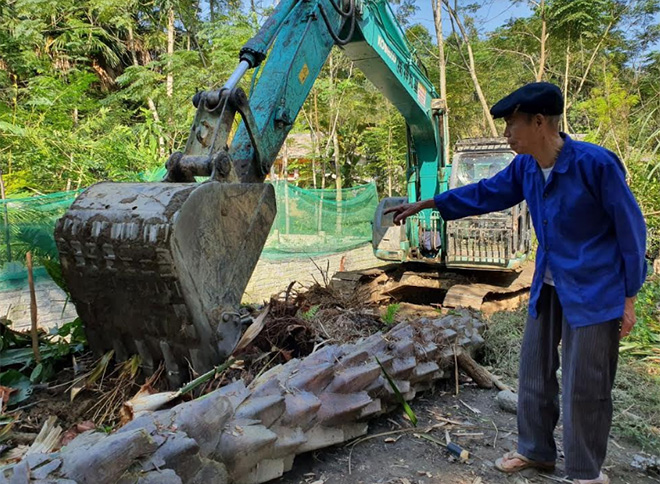 An ethnic minority household donates garden land to build road
Along with the engagement of local leaders and army officers with the campaign of "Saturdays with local residents," in 2020, Luc Yen concreted 94.7km of rural roads, especially in communes included in the new-style rural area building roadmap.
This is an important foundation for Luc Yen to turn itself into a new-style rural district by 2025.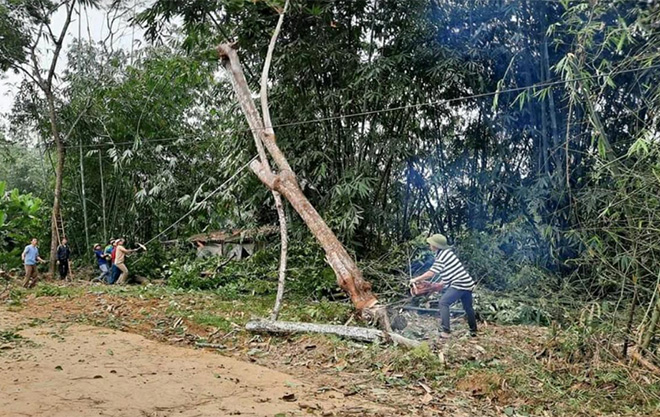 Many old trees are chopped down for road expansion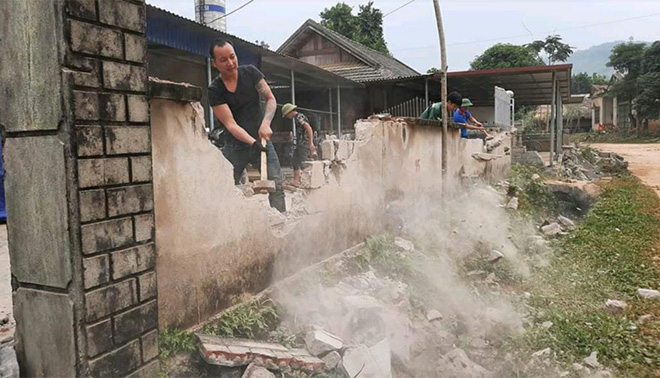 Walls are removed to expand rural roads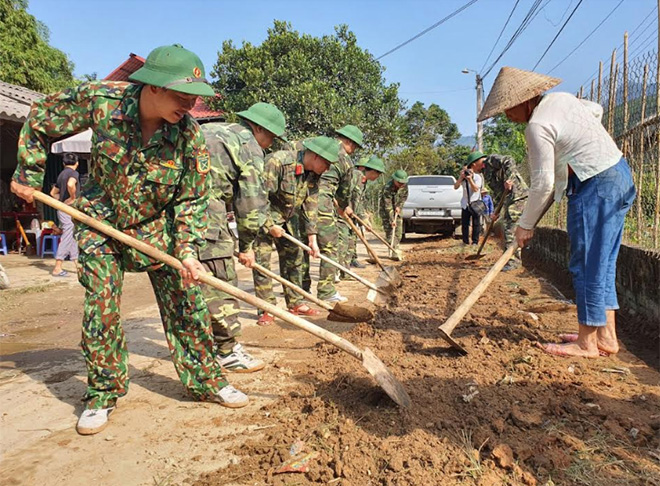 Local officials, public servants, officers from armed forces engage in road construction during "Saturdays with local residents".
Other news
Thanks to the turning off of electricity devices in one hour in response to the Earth Hour 2021 on March 27 evening, Yen Bai saved 23,700 kWh of power.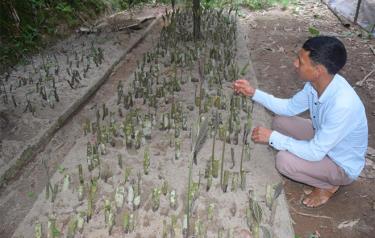 Many households in Cuong Thinh commune of Tran Yen district in Yen Bai have grown "la khoi" (Ardisia silvestris) for use as herbal plant.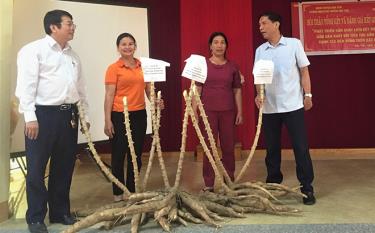 Developing production under value chains in tandem with promoting sales and sustainable cultivation on sloping land was one of the projects on agricultural production under value chains implemented in Van Yen district in 2020.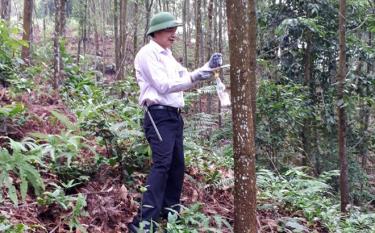 In 2020, Yen Binh district had more than 3,400ha of forest granted with the Forest Stewardship Council (FSC) certificates. The area is managed by 2,410 households in the communes of Xuan Long, Ngoc Chan, Cam An, Yen Thanh, Vinh Kien, and Han Da.