Luc Yen residents donate land to build roads
YBO - In 2020, the movement to donate land for the construction of rural roads in Luc Yen district grew strongly. Nearly 1,000 local households voluntarily donated about 150,000sq.m of land, chopped down 20,000 big trees and removed nearly 4,800sq.m of walls for road building.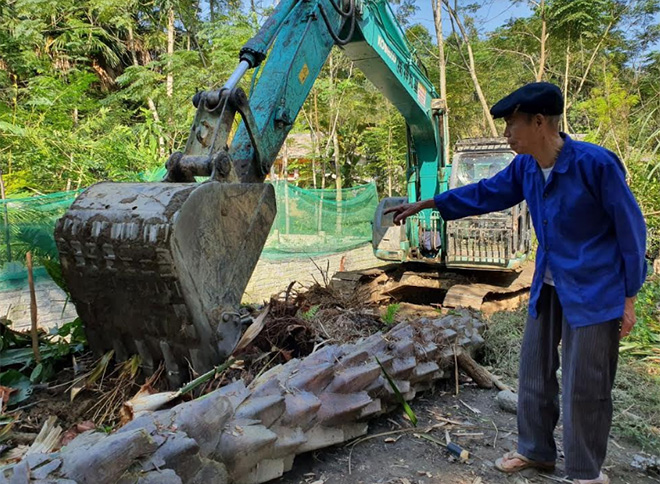 An ethnic minority household donates garden land to build road
Along with the engagement of local leaders and army officers with the campaign of "Saturdays with local residents," in 2020, Luc Yen concreted 94.7km of rural roads, especially in communes included in the new-style rural area building roadmap.
This is an important foundation for Luc Yen to turn itself into a new-style rural district by 2025.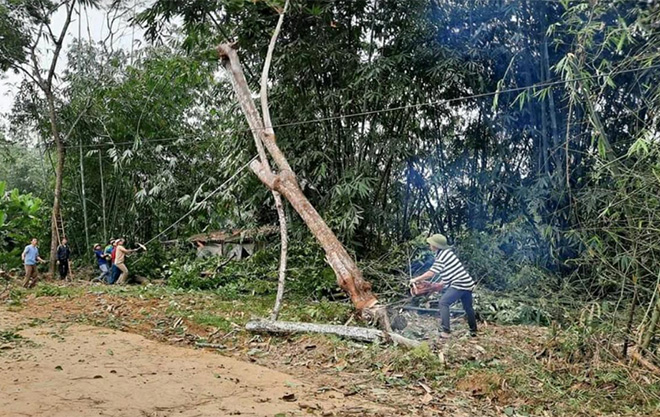 Many old trees are chopped down for road expansion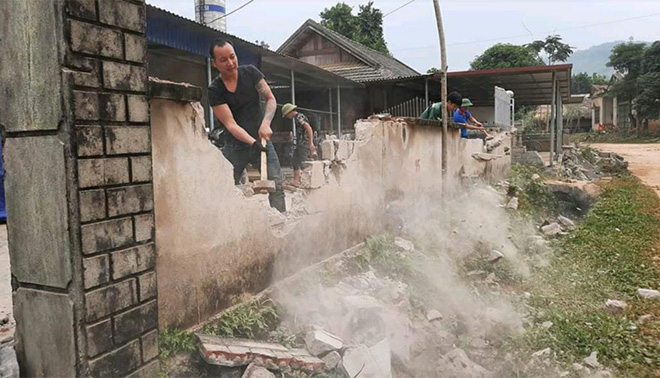 Walls are removed to expand rural roads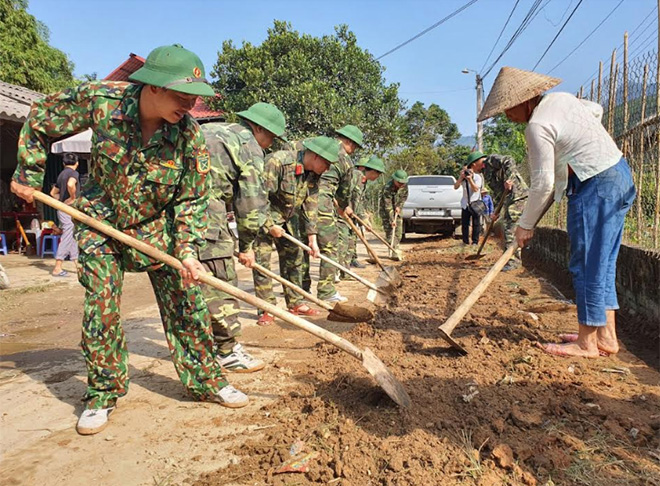 Local officials, public servants, officers from armed forces engage in road construction during "Saturdays with local residents".
Other news
Leaders of some sectors in Yen Bai province and 500 delegates in 400 places nationwide attended a webinar on September 9 to discuss the enhancement of Vietnam - Africa agricultural cooperation for common sustainable development.
The second Vietnam Summit in Japan is set to be held virtually on November 20-21 under the endorsement of the Embassy of Vietnam in Japan and the Vietnam National Innovation Center (NIC).
Two products of Yen Bai province have been named among outstanding industrial products in rural areas this year of the country.
According to the State Bank branch in Yen Bai province, outstanding loans affected by the COVID-19 epidemic as of July 31, 2021 amounted to 7,067 billion VND, accounting for 25.42 percent of the total outstanding loans in the province.