Van Yen district boosts cassava farming under value chain
YBO - Developing production under value chains in tandem with promoting sales and sustainable cultivation on sloping land was one of the projects on agricultural production under value chains implemented in Van Yen district in 2020.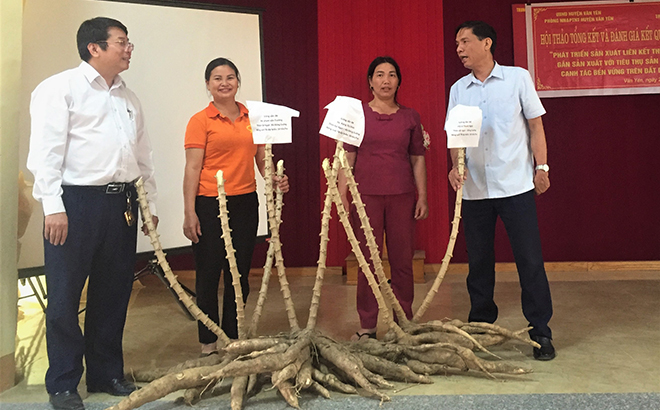 Representatives of the Van Yen district People's Committee assess outcomes of the project on developing production under value chains in tandem with promoting sales and sustainable cultivation on sloping land.
To carry out this project, the district set up cooperative groups for coordination in cassava farming in An Binh, Mau Dong, Dong Cuong, Lam Giang, and Chau Que Thuong communes. Five areas covering 200ha of land in total were formed to cultivate new cassava varieties. Biological anti-erosion measures have also been applied to farming on sloping land to ensure sustainable cultivation.
The households engaging in the value chain have cultivated BK and Sa21-12, which are new cassava varieties recently developed by the Thai Nguyen University of Agriculture and Forestry and the Root Crop Research and Development Centre under the Field Crops Research Institute.
The productivity has reached 47.5 tonnes of fresh roots per ha, about 15 – 20 tonnes higher than that of other cassava varieties grown in the locality.
At present, each hectare of cassava generates income of more than 109 million VND (over 4,700 USD), and the sale has been guaranteed by the Van Yen cassava factory.
Other news
In 2020, the movement to donate land for the construction of rural roads in Luc Yen district grew strongly. Nearly 1,000 local households voluntarily donated about 150,000sq.m of land, chopped down 20,000 big trees and removed nearly 4,800sq.m of walls for road building.
Thanks to the turning off of electricity devices in one hour in response to the Earth Hour 2021 on March 27 evening, Yen Bai saved 23,700 kWh of power.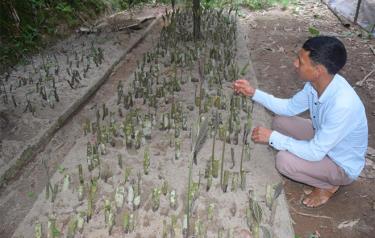 Many households in Cuong Thinh commune of Tran Yen district in Yen Bai have grown "la khoi" (Ardisia silvestris) for use as herbal plant.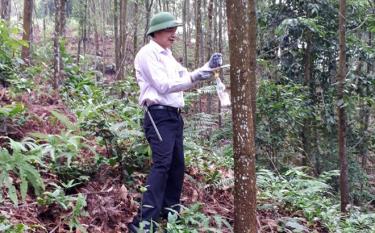 In 2020, Yen Binh district had more than 3,400ha of forest granted with the Forest Stewardship Council (FSC) certificates. The area is managed by 2,410 households in the communes of Xuan Long, Ngoc Chan, Cam An, Yen Thanh, Vinh Kien, and Han Da.