Yen Binh district looks to have additional 3,000ha of FSC-certified forest
YBO - In 2020, Yen Binh district had more than 3,400ha of forest granted with the Forest Stewardship Council (FSC) certificates. The area is managed by 2,410 households in the communes of Xuan Long, Ngoc Chan, Cam An, Yen Thanh, Vinh Kien, and Han Da.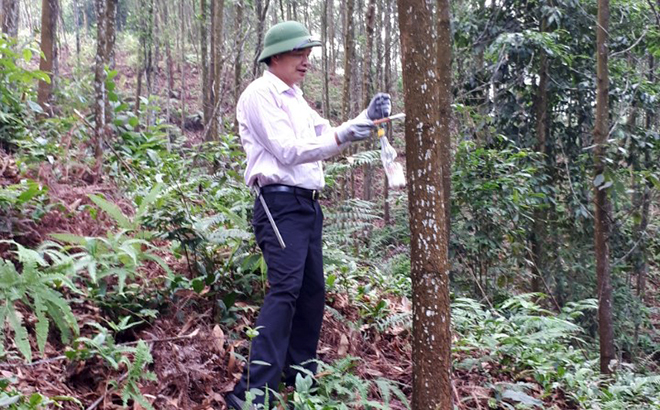 An officer of the provincial Forest Protection Department examines a forest area granted with the FSC certificate in Tan Nguyen commune.
The district is striving to expand this area by 3,000ha in 2021.
The Hoa Phat Industrial Co. Ltd, which is responsible for making the plan on sustainable forest management and FSC certification in Yen Binh this year, expects to have the area reaching 5,000ha in the communes of Phuc Ninh, My Gia, Dai Minh, Mong Son, Bao Ai, Tan Huong, Dai Dong, Phu Thinh, Thinh Hung, Yen Thanh, Cam Nhan, Ngoc Chan, and Xuan Long.
To carry out this plan, since the year's beginning, the district's forest protection force has provided training in afforestation and forest caring and exploitation for local residents so as to ensure that the practices comply with the 10 principles and 56 criteria for afforestation of the FSC.
Other news
In 2020, the movement to donate land for the construction of rural roads in Luc Yen district grew strongly. Nearly 1,000 local households voluntarily donated about 150,000sq.m of land, chopped down 20,000 big trees and removed nearly 4,800sq.m of walls for road building.
Thanks to the turning off of electricity devices in one hour in response to the Earth Hour 2021 on March 27 evening, Yen Bai saved 23,700 kWh of power.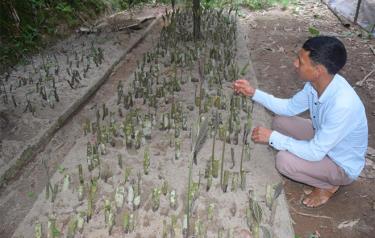 Many households in Cuong Thinh commune of Tran Yen district in Yen Bai have grown "la khoi" (Ardisia silvestris) for use as herbal plant.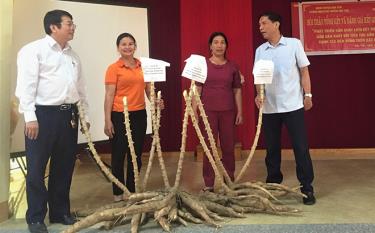 Developing production under value chains in tandem with promoting sales and sustainable cultivation on sloping land was one of the projects on agricultural production under value chains implemented in Van Yen district in 2020.