Two-month industrial production index grows 14 percent
Since the beginning of 2021, local enterprises, despite impact from the COVID-19, have secured their material sources and obtained many orders from overseas partners. This contributed to an increase of nearly 14 percent in Yen Bai's industrial production index in January and February from the same period last year.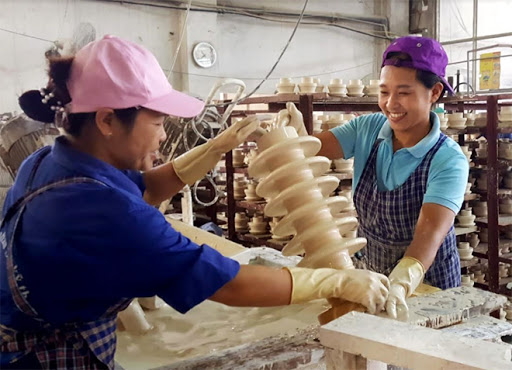 Since the beginning of 2021, workers at the Hoang Lien Son technical ceramic JSC have worked speedily to fill export orders.
Industries recording high production growth included food production and processing (up 12 percent), wood processing and goods making from wood and bamboo (12 percent), paper manufacturing (26 percent), and nonmetallic mineral products (20 percent).
The metal industry; other processing-manufacturing industries; electricity, gas, steam, and air conditions production and distribution; and water treatment and supply posted growth rates of between 5 and 20 percent.
Other news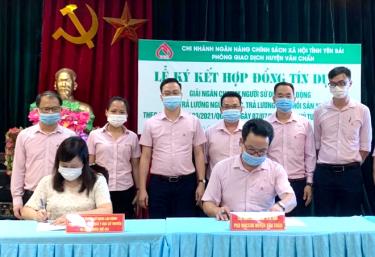 The fourth wave of COVID-19 pandemic has been causing large-scale impacts, thus hindering the sale of advantageous products of enterprises in the province such as pressed wood, tea, tapioca starch, porcelain insulators and stone powder. The endurance of local enterprises operating in tourism, catering, accommodation and transportation has also reached their limits when they have to suffer long-lasting, smoldering negative impacts.
Leaders of some sectors in Yen Bai province and 500 delegates in 400 places nationwide attended a webinar on September 9 to discuss the enhancement of Vietnam - Africa agricultural cooperation for common sustainable development.
The second Vietnam Summit in Japan is set to be held virtually on November 20-21 under the endorsement of the Embassy of Vietnam in Japan and the Vietnam National Innovation Center (NIC).
Two products of Yen Bai province have been named among outstanding industrial products in rural areas this year of the country.