Production connectivity boosted in Yen Bai's largest sericulture zone
Tuesday, February 28, 2023
YBO - The mulberry cultivation and silkworm rearing zone of Tran Yen district, Yen Bai province, has seen the mindset changed from agricultural production to agricultural economy, which has enhanced farmers' connectivity in production, processing, and sale.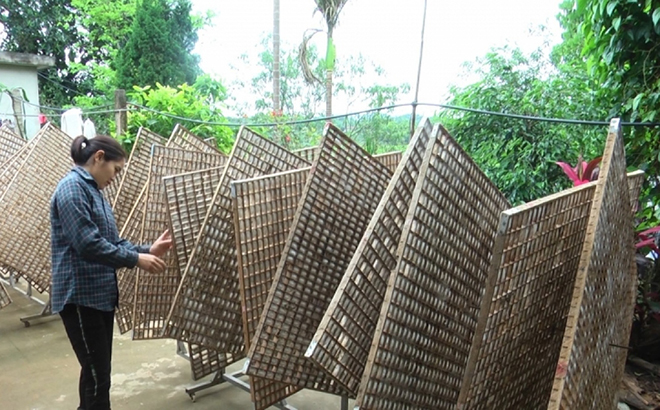 Farmers have gained higher economic benefit by changing the silkworm rearing methodology.
Bao Dap commune of Tran Yen district is home to more than 300 households farming mulberry and silkworm on over 135ha of land, mainly in Dong Sam, Dong Danh, Dong Ghenh, and Dong Buoi hamlets. Five cooperatives with 25 cooperative groups have also been established there.
In 2022, local residents raised more than 300 broods of silkworm, producing nearly 300 tonnes of cocoon and earning about 25 billion VND (over 1 million USD) in revenue.
Mulberry cultivation and silkworm rearing have become the main source of livelihood in Bao Dap. Besides, the work is no longer as strenuous as in the past thanks to the application of scientific and technical advances and the specialisation of production steps.
Earning good income from sericulture, Nguyen Thi Hai, a resident in Dong Xay hamlet of Bao Dap, has collected 250 - 300kg of cocoon each brood on average.
She said her family has applied new techniques to the farming such as replacing bamboo mountages with wooden ones. As a result, they have obtained practical benefits, including reducing the time needed for silkworms to spin cocoons and harvesting a higher output with better filament quality. Mulberry cultivation and silkworm rearing have proved more profitable than farming rice or many other crops.
Apart from encouraging locals to reform production methodology, localities in Tran Yen district have also increased communications and given instructions on the establishment of sericulture cooperatives and cooperative groups, which serve as intermediaries connecting farmers with businesses in purchasing, processing, and sale.
Dang Quoc Vuong, who is in charge of economic affairs in Bao Dap commune, said cooperatives have partnered with a silk company to purchase all cocoon produced by local households, thus helping ensure stable prices.
To guarantee stable sale, an automated silk filament extraction factory was built with total investment of 50 billion VND, covering 2ha in Bao Dap. The plant, managed by the Yen Bai Sericulture joint Stock Company, was recently put into operation with a designed capacity of 150 tonnes of filament each year, equivalent to 1,100 tonnes of cocoon. Its silk products are exported to India, Japan, and EU countries.
Dinh Xuan Truong, Director of the Yen Bai Sericulture joint Stock Company, said that with its designed capacity, the plant can buy in all the cocoon volume in Tran Yen district under contracts with cooperatives and traders at stable prices (170,000 - 180,000 VND per kg at present).
Besides, the company has introduced silkworm egg suppliers to local farming cooperatives and households while providing guidance in rearing techniques to farmers so as to improve cocoon quality. It has also signed contracts with eight cooperatives in Tran Yen district, pledging to purchase all of their products.
Tran Yen currently has more than 300ha of mulberry cultivated by 1,500 households.
In 2023, local authorities are set to increase communications to encourage people to expand the farming area, cultivate high-yield and high-quality mulberry varieties, and apply scientific and technical advances to production. The district looks to plant another 102ha of mulberry and produce about 1,400 tonnes of silkworm cocoon.
Other news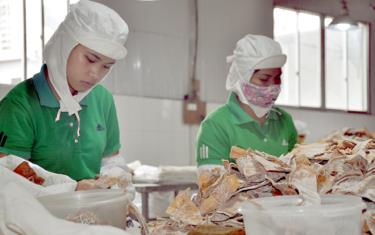 Yen Binh district in the northern mountainous province of Yen Bai has over 300 hectares of Bat Do bamboo shoots, mainly in My Gia, Yen Thanh, Xuan Lai, Cam Nhan communes, of which 200 hectares are under harvest.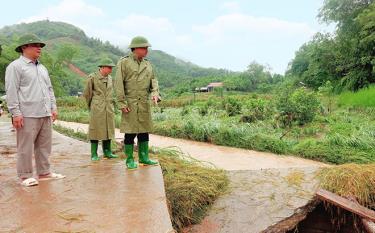 Luc Yen district has made specific instructions to implement the "four-on-the-spot" model ready for the upcoming typhoon season.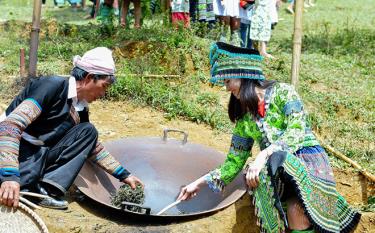 YBO - Rural tourism comprises activities, services and facilities provided in rural areas with the aim of exploiting the strengths of the countryside to meet tourists' demand for experimenting.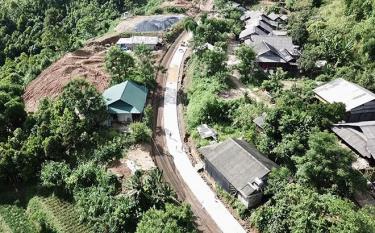 The total capital investment from the State budget for Van Chan district to implement 115 projects is more than 140 billion VND (nearly 6 million USD). Of this sum, 78 billion VND comes from the district's budget, 11 billion VND from the provincial budget and the rest from the national target programme as well as other lawful sources.