Yen Bai province promotes economic diplomacy
Thursday, February 16, 2023
YBO - Over the past years, Yen Bai province has comprehensively stepped up friendship exchanges and cooperation with traditional partners and expanded ties with international ones to boost economic diplomacy, which has substantially contributed to its socio-economic development achievements.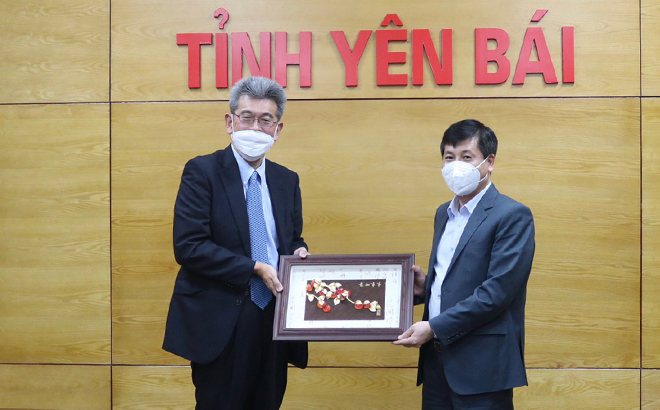 On behalf of the provincial People's Committee, Vice Chairman Ngo Hanh Phuc receives a gift from Director of the Erex Co. Ltd Kakuta Tomoki.
In 2022, the province received and had working sessions with many delegations of international organisations, domestic agencies, and foreign representative bodies. It also welcomed seven delegations with 64 foreign members coming to seek investment and business opportunities.
Those visits have created a new impetus for Yen Bai's relations with partners in all fields, practically serving local socio-economic development.
For example, the Erex Co. Ltd of Japan has had many meetings with provincial authorities to discuss the building a biomass power plant. This project, to be located in the Dong Cuong Industrial Cluster of Van Yen district, will have a capacity of 75MW and total investment of more than 4.7 trillion VND (199 million USD). Construction is scheduled to start this March after the investment license is granted.
Yen Bai has also actively reformed methods for mobilising foreign capital, selectively attracted foreign investments, and expanded and intensified partnerships in science and technology to attract outside resources to the development, application, and transfer of technologies.
Last year, it gave the green light to three foreign direct investment (FDI) projects worth 6.61 million USD in total, raised over 85.5 million USD in funding for two projects using foreign official development assistance (ODA) and concessional loans, and approved 21 new programmes and projects of non-governmental organisations.
Amid Vietnam's efforts to integrate into the world, Yen Bai issued Plan No 64/KH-UBND on the province's international integration on March 21, 2022. Under this plan, it has boosted popularising the Party's viewpoints and guidelines, the State's policies and laws on international integration, as well as free trade agreements. Dissemination forms and channels have been reformed so that information can reach all leaders, key officials, businesses, and people in the province.
In addition, local authorities have increased measures for helping sectors and businesses improve their competitiveness, diversify products, and tap into and expand export markets.
As a result, many products of Yen Bai have been sold in many provinces and cities nationwide and also reached international markets. Its last year's export revenue was estimated at 297 million USD, up 6% from the target and 31% from 2021.
In the time ahead, the province will exert efforts to carry out economic diplomacy in a drastic, brave, breakthrough, substantive, and effective manner that capitalises on every opportunity for national development, thus gradually turning Yen Bai into a province with moderately good development in the region.
Other news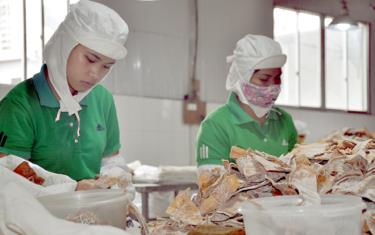 Yen Binh district in the northern mountainous province of Yen Bai has over 300 hectares of Bat Do bamboo shoots, mainly in My Gia, Yen Thanh, Xuan Lai, Cam Nhan communes, of which 200 hectares are under harvest.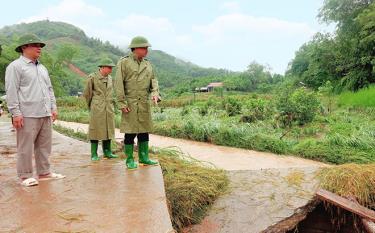 Luc Yen district has made specific instructions to implement the "four-on-the-spot" model ready for the upcoming typhoon season.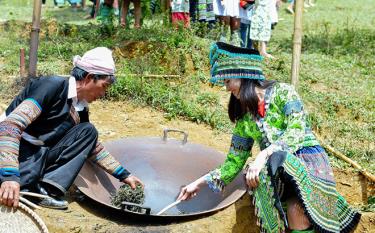 YBO - Rural tourism comprises activities, services and facilities provided in rural areas with the aim of exploiting the strengths of the countryside to meet tourists' demand for experimenting.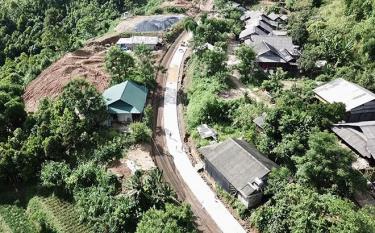 The total capital investment from the State budget for Van Chan district to implement 115 projects is more than 140 billion VND (nearly 6 million USD). Of this sum, 78 billion VND comes from the district's budget, 11 billion VND from the provincial budget and the rest from the national target programme as well as other lawful sources.