Van Chan promotes forest economy
Sunday, February 12, 2023
YBO - Covering a large area, Van Chan is a district with great potential for forestry development. Over the past years, along with paying attention to improving the forest cover rate, the district has encouraged local residents to step up intensive farming, increase planting density and get higher wood reserve as well as its quality.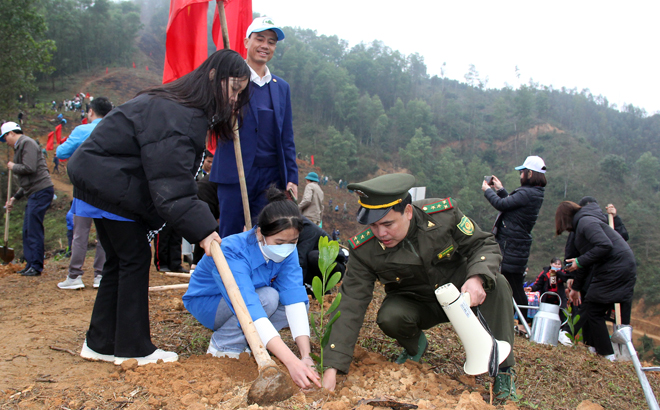 People of Van Chan district participate in the New Year tree planting festival in commemoration of Uncle Ho in the 2023 Lunar New Year.
Vang A Sung's family in Ba Cau village has three hectares of large timber forest. Previously, most of acacia farming area was dedicated to maize and rice cultivation. After a few crops, the soil became infertile and crops' efficiency was low. With the encouragement of local forest rangers and administration, his family has decided to plant acacia on all of their farming land. Sung's family expanded the area after a cycle of exploitation.
Drawing experience from the previous cultivation, he selected qualified acacia seedlings and planted them at a lower density. Sung also took measures to prevent pests and diseases so that the plants can grow well.
"I have been planting forests for 13-14 years. My family and locals are instructed on how to plant large timber forests by local forest rangers and technical staff. I think this is the right way to improve the efficiency of afforestation," Sung said.
With an area of nearly 60,000 hectares, the development of the forest economy has brought significant benefits to the people of Van Chan.
Having run out of forest land, the district decided to improve forest quality, encourage people to enhance intensive farming to shorten the exploitation cycle and planning areas for timber development.
To this end, communes and towns have focused on reviewing and finalising forestry planning which is in line with actual conditions and criteria of forest types, ensuring harmony between management, protection and socio-economic development of the locality as well as consistent with the land use planning.
They have also coordinated with the district's Forest Protection Division to strengthen the inspections, forest fires prevention and combating to promptly handle violations of the Forestry Law.
Based on the annual afforestation planning and targets, localities should strengthen dissemination activities, urging people to focus on planting new trees and ensuring the effectiveness of afforestation. From now to 2025, the district will continue to set specific goals for forest development.
The district's forest coverage will hit 56% and the annual planted forest area will reach 760 hectares. Of these, large timber forest will cover 500 hectares. The value of wood products for fast-growing trees reaches 225 million VND per hectare per cycle, creating jobs and stabilising the livelihoods of people who engaged in forestry, especially ethnic minorities.
Vu Dinh Truong, head of the district Forest Protection Division said: "To achieve this goal, the district has actively coordinated with communes and towns to plan the area of forest land which clearly defined the forest area for large timber and those that meet Forest Certification Scheme (FSC) standard.
"The division has signed contracts with suppliers which provide qualified seeds in a timely manner so that people can plant in the right time frame, on the ground of the planned area and annual afforestation target," he added.
Other news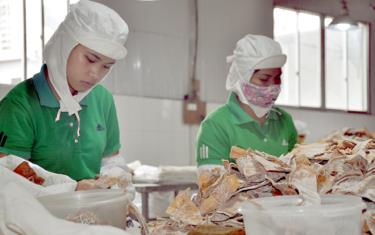 Yen Binh district in the northern mountainous province of Yen Bai has over 300 hectares of Bat Do bamboo shoots, mainly in My Gia, Yen Thanh, Xuan Lai, Cam Nhan communes, of which 200 hectares are under harvest.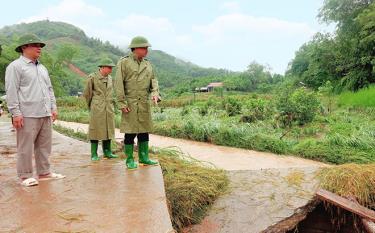 Luc Yen district has made specific instructions to implement the "four-on-the-spot" model ready for the upcoming typhoon season.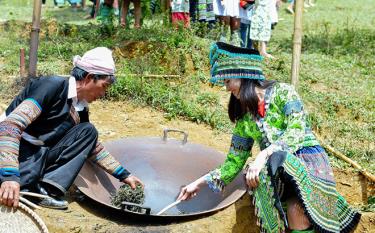 YBO - Rural tourism comprises activities, services and facilities provided in rural areas with the aim of exploiting the strengths of the countryside to meet tourists' demand for experimenting.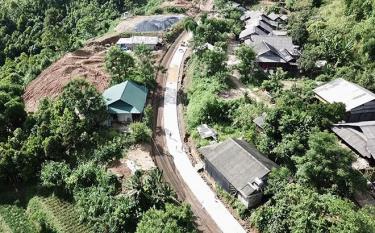 The total capital investment from the State budget for Van Chan district to implement 115 projects is more than 140 billion VND (nearly 6 million USD). Of this sum, 78 billion VND comes from the district's budget, 11 billion VND from the provincial budget and the rest from the national target programme as well as other lawful sources.