Yen Bai enterprises start 2023 business
Wednesday, February 1, 2023
The Party Committee of the provincial agencies and enterprises' bloc, in coordination with the Business Association of Yen Bai province, recently organised a ceremony in Thac Ba township, Yen Binh district, to mark the launch of business activities of the year 2023.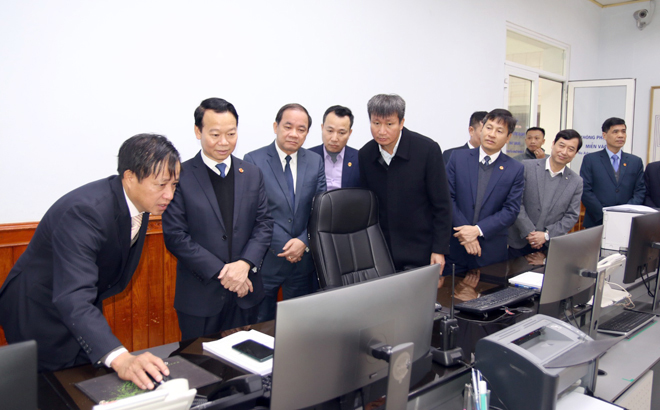 Leaders of Yen Bai province inspected the production and business activities at Thac Ba Hydropower Plant.
Addressing the event, Bui Thi Suu - Chairwoman of the provincial association - affirmed that in 2022, most of the local enterprises operated effectively, fulfilled their tax obligations to the State, secured employment, improved the material and spiritual life of employees, and contributed to the socio-economic development of the province. Yen Bai's Gross Regional Domestic Product expanded by 8.62% last year, ranking fourth among the northern midlands and mountainous provinces.
Businesses well performed their responsibilities to the community as well as took part in social security and humanitarian activities and new-style rural area building.
Chairman of the provincial People's Committee Tran Huy Tuan suggested that after the ceremony, each enterprise should study and select relevant content for the launch of the emulation campaigns "Creativity, solidarity, improving productivity, quality, effectiveness, international integration", "Good labour", "Creative labour", "Good production and business", and "Innovation to improve production efficiency, ensure labour safety and hygiene".
Other news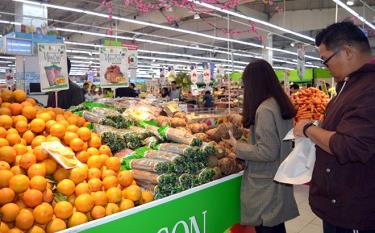 A programme to promote agricultural and aquatic products of Yen Bai province will take place at Big C Thang Long supermarket in Hanoi from November 29 – December 3, 2023.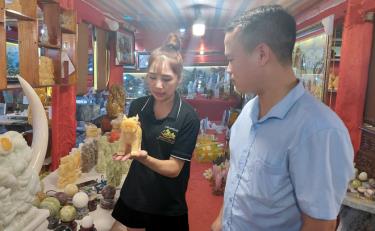 The total retail sales of goods and services in October in Yen Bai province was estimated at nearly 2.2 trillion VND (88 million USD), an increase of 0.11% compared to September and up 4.36% year on year.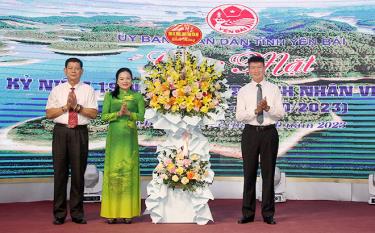 The provincial People's Committee on October 12 held a meeting with businesses' representatives and entrepreneurs on the occasion of the 19th anniversary of Vietnamese Entrepreneurs' Day (October 13, 2004-2023).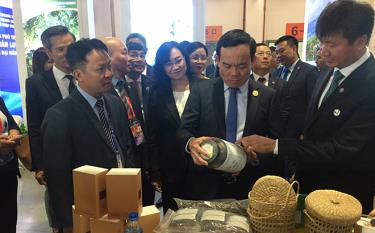 Trade promotion activities have been considered an effective measure to remove difficulties and expand markets for goods. The organisation of such activities regularly has helped bring products of Yen Bai to big supermarkets in Hanoi, while supporting many local firms to seek partners and sign big sale contracts.