Electricity access brings joy to remote village
Wednesday, January 18, 2023
Previously, when the locality was yet to be connected to the electric grid, 90 households in Lang Mit village, Van Yen district's Tan Hop commune, pooled money to buy electric wires and poles to bring electricity to the village. However, the self-made electric line could only meet lighting needs.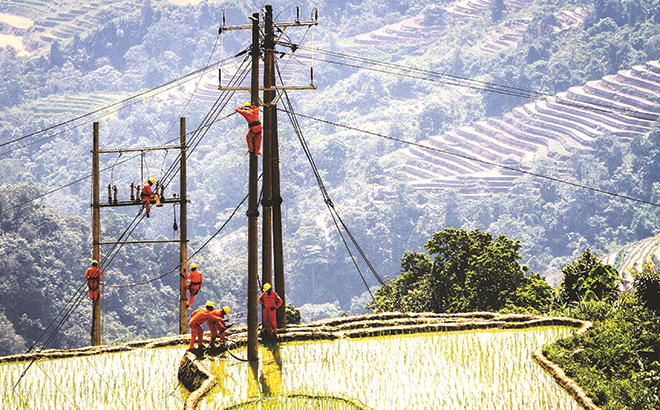 But this year's Lunar New Year (Tet) festival, the village has been connected to the grid. Many households in the village have purchased televisions, refrigerators, rice cookers and electric kettles for their daily lives.
For over 70 Mong households residing in Sua Long village, Nam Khat commune of Mu Cang Chai district, access to electricity before Tet is considered a big event. Thao A Chu, the village's head said that a few months ago, he had to transport unhusked rice to the commune's centre for processing and when the weather is bad, he had to use a mortar to pound it.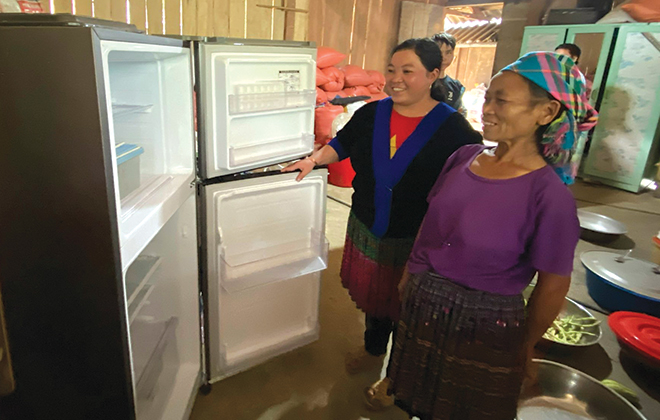 Having access to electricity, the mother and wife of Trang A Sung, who live in Sua Long village, Mu Cang Chai district's Nam Khat commune, are happy when the family buys a refrigerator just before Tet.
Now, all daily activities from boiling water, cooking rice and even chopping grass for buffaloes and cows, use electricity.
The power lines have helped foster ethnic people's confidence in the leadership of the Party and the State. In 2022, Yen Bai province's power sector and the industry and trade sector have connected all nine communes in the district with the grid, fulfilling the year's plan and bringing electricity to thousands of households in highland villages and hamlets.
Access to the national grid, improved transport infrastructure as well as the implementation of poverty reduction policies, ethnic minorities in Yen Bai are expected to have conditions for economic development, hunger eradication and poverty alleviation.
Other news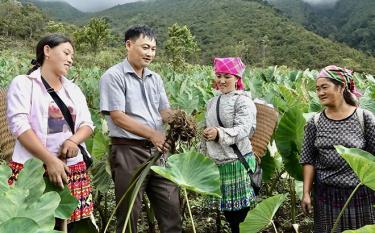 Tram Tau district has rolled out favourable policies to help local strong products meet criteria of the One Commune One Products (OCOP) programme. Many plants have become commodities of high economic value.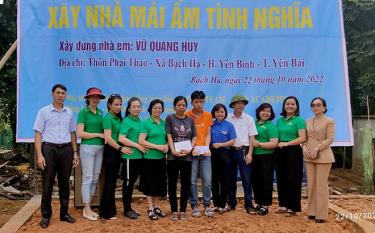 YBO – Along with great contributions to socio-economic development, businesses and entrepreneurs in Yen Bai province have actively provided support for the locality's social welfare work.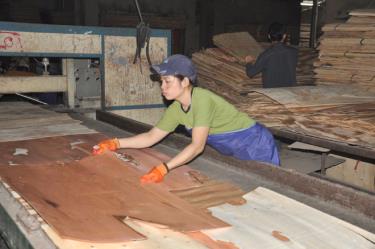 Yen Bai province granted registration certificates to 27 new enterprises in the first two months of 2023, reaching 8.2% of its yearly target.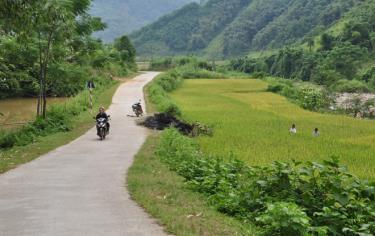 In 2023, Tran Yen plans to have additional four communes completing the criteria of the new-style rural area building programme and two others finishing those for model new-style rural areas, thus fulfilling its target of having 50% of the total communes becoming advanced new-style rural areas.