Nghia Lo's OCOP products ready for Tet
Saturday, January 14, 2023
YBO - As Tet (Lunar New Year) is approaching, businesses under the "One Commune One Product" programme in Nghia Lo district, the northern mountainous province of Yen Bai have well prepared stock to meet demand of customers during the biggest traditional holiday of Vietnam.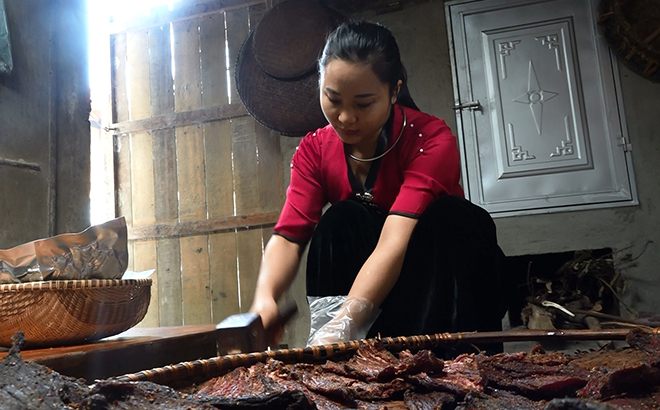 Luong Thi Hoan in Deu 2 village, Nghia An commune, Nghia Lo town, prepares OCOP products to serve customers during the Lunar New Year
Over the past two months, Luong Thi Hoan's production establishment of dried pork and beef in Deu 2 village, Nghia An commune, Nghia Lo town, has become bustling as orders have been increasing significantly for Tet holiday. On average, it produces up to 500 kg of dried meat products per week.
Hoan revealed that demand during Tet holiday is from six to eight times higher than other months. Her facility has always ensured the product's quality and origin in order to promote the product's OCOP brand.
To meet rising demand during Tet, Phuc Son Organic Agricultural Cooperative in Nghia Lo town has introduced Tet gift sets in different sizes to help customers have more choices.
Besides, the cooperative's organic rice meeting OCOP 3-star level has been favoured by consumers.
Pham Hong Son, Deputy Head of the Economic Division of Nghia Lo town, said that there are 12 OCOP products in the locality, being offered in the Tet goods market in Nghia Lo town such as dried pork, beef products, Seng cu rice, green skin pomelo, shrimp paste, among others.
Nghia Lo town's OCOP products are sold at local stores and supermarkets in Hanoi.
Other news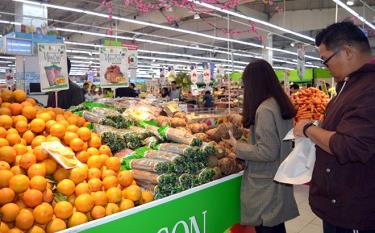 A programme to promote agricultural and aquatic products of Yen Bai province will take place at Big C Thang Long supermarket in Hanoi from November 29 – December 3, 2023.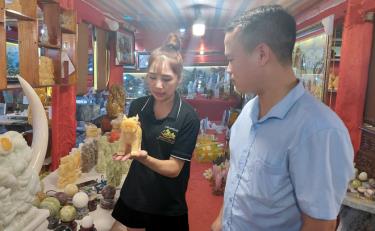 The total retail sales of goods and services in October in Yen Bai province was estimated at nearly 2.2 trillion VND (88 million USD), an increase of 0.11% compared to September and up 4.36% year on year.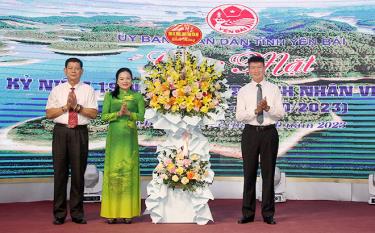 The provincial People's Committee on October 12 held a meeting with businesses' representatives and entrepreneurs on the occasion of the 19th anniversary of Vietnamese Entrepreneurs' Day (October 13, 2004-2023).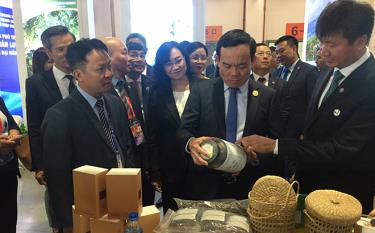 Trade promotion activities have been considered an effective measure to remove difficulties and expand markets for goods. The organisation of such activities regularly has helped bring products of Yen Bai to big supermarkets in Hanoi, while supporting many local firms to seek partners and sign big sale contracts.