Nghia Lo's OCOP products ready for Tet
Saturday, January 14, 2023
YBO - As Tet (Lunar New Year) is approaching, businesses under the "One Commune One Product" programme in Nghia Lo district, the northern mountainous province of Yen Bai have well prepared stock to meet demand of customers during the biggest traditional holiday of Vietnam.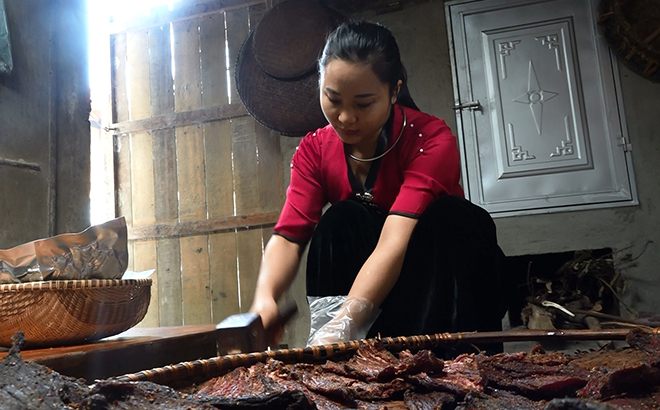 Luong Thi Hoan in Deu 2 village, Nghia An commune, Nghia Lo town, prepares OCOP products to serve customers during the Lunar New Year
Over the past two months, Luong Thi Hoan's production establishment of dried pork and beef in Deu 2 village, Nghia An commune, Nghia Lo town, has become bustling as orders have been increasing significantly for Tet holiday. On average, it produces up to 500 kg of dried meat products per week.
Hoan revealed that demand during Tet holiday is from six to eight times higher than other months. Her facility has always ensured the product's quality and origin in order to promote the product's OCOP brand.
To meet rising demand during Tet, Phuc Son Organic Agricultural Cooperative in Nghia Lo town has introduced Tet gift sets in different sizes to help customers have more choices.
Besides, the cooperative's organic rice meeting OCOP 3-star level has been favoured by consumers.
Pham Hong Son, Deputy Head of the Economic Division of Nghia Lo town, said that there are 12 OCOP products in the locality, being offered in the Tet goods market in Nghia Lo town such as dried pork, beef products, Seng cu rice, green skin pomelo, shrimp paste, among others.
Nghia Lo town's OCOP products are sold at local stores and supermarkets in Hanoi.
Other news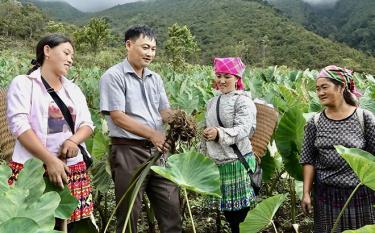 Tram Tau district has rolled out favourable policies to help local strong products meet criteria of the One Commune One Products (OCOP) programme. Many plants have become commodities of high economic value.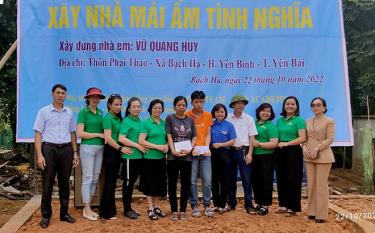 YBO – Along with great contributions to socio-economic development, businesses and entrepreneurs in Yen Bai province have actively provided support for the locality's social welfare work.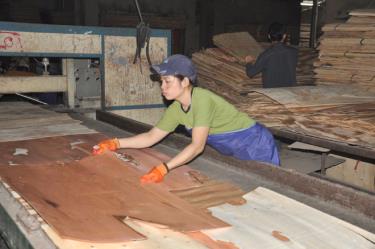 Yen Bai province granted registration certificates to 27 new enterprises in the first two months of 2023, reaching 8.2% of its yearly target.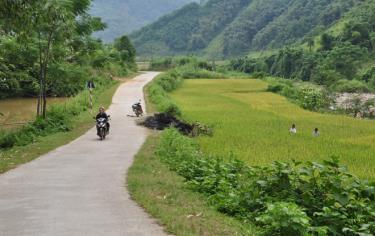 In 2023, Tran Yen plans to have additional four communes completing the criteria of the new-style rural area building programme and two others finishing those for model new-style rural areas, thus fulfilling its target of having 50% of the total communes becoming advanced new-style rural areas.