Tram Tau ensures safety for livestock, poultry as cold spells hit
Thursday, December 29, 2022
YBO - Tram Tau district has over 45,000 heads of key livestock and nearly 8,000 of other kinds. In order to proactively respond to and minimise damage caused by severe cold spells in the husbandry sector, authorities and people in the district have actively worked to prevent hunger and cold for livestock.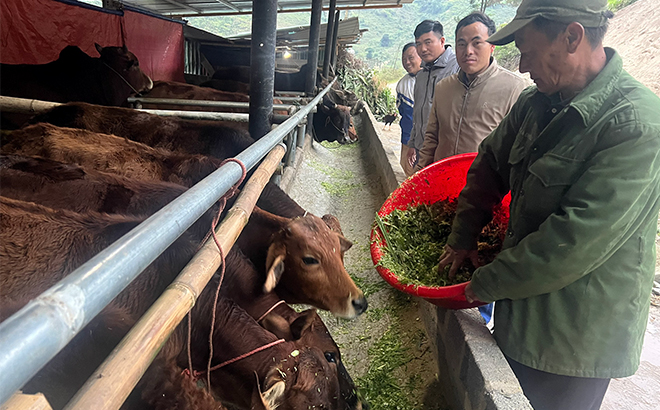 Livestock breeding households in Tram Tau actively stock up feed, buy tarpaulins and always keep the barn dry to protect their big assets.
In mid-December, like many other families in the locality, that of Sung A Lao who owns 16 buffaloes and cows in Ta Dang village was guided by officials of Ho Commune on how to protect his cattle against the cold. Being warned of a cold spell, he bought tarpaulins and always kept the barns dry. "I have to cover the barns around to keep them dry, and prepare enough feed for both mornings and afternoons. I also provide warm water mixed with salt twice a day to ensure their health," said Lao.
In Ban Cong commune, Sung A Tong's family also has 12 buffaloes and cows - a big asset for people in the mountainous areas. Thanks to the dissemination work, in each severe cold spell, in addition to using fire to keep livestock warm, he also adds salt to feed and provides warm salty water for them to increase their resistance. As a result, the family's livestock herd is not affected in the cold season.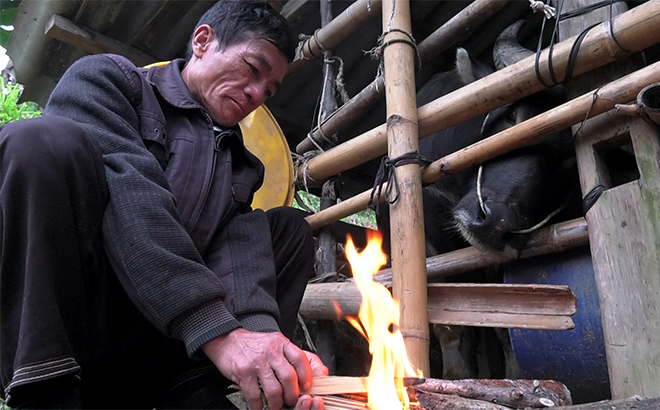 In cold days, Tram Tau people burn fire to keep their cattle warm.
In recent years, the livestock herds of Tram Tau district have continuously increased. The whole district currently has over 200,000 cattle and poultry heads. At the beginning of the cold season, the district issued a notice on proactively responding to cold and severe cold; and issued a document directing localities to strengthen the prevention and control of hunger and cold for livestock in the 2022 – 2023 winter-spring crop.
Dang Tien Dung, Deputy Director of Tram Tau district's Department of Agriculture and Rural Development, said that the district has directed officials to step up communications to mobilise people to cover barns, store animal feed and take care of over 480 hectares of grass to ensure cattle have enough food in the winter and spring. Specially, each person's awareness of self-protection of their property has improved, leading to significant decreases in the number of cattle dying from the cold in recent years.
Other news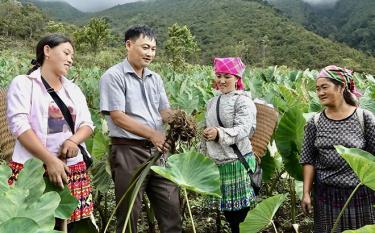 Tram Tau district has rolled out favourable policies to help local strong products meet criteria of the One Commune One Products (OCOP) programme. Many plants have become commodities of high economic value.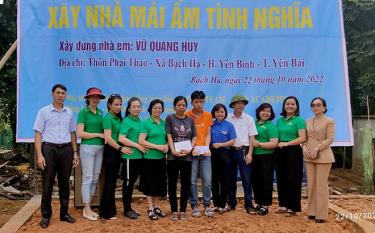 YBO – Along with great contributions to socio-economic development, businesses and entrepreneurs in Yen Bai province have actively provided support for the locality's social welfare work.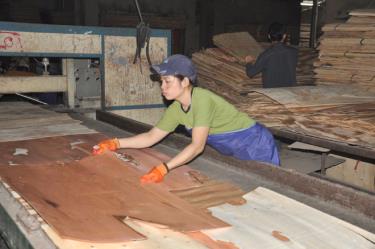 Yen Bai province granted registration certificates to 27 new enterprises in the first two months of 2023, reaching 8.2% of its yearly target.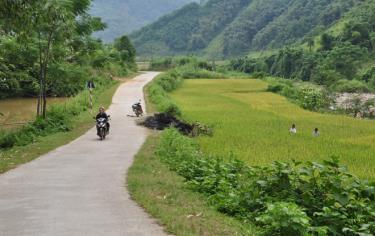 In 2023, Tran Yen plans to have additional four communes completing the criteria of the new-style rural area building programme and two others finishing those for model new-style rural areas, thus fulfilling its target of having 50% of the total communes becoming advanced new-style rural areas.