Van Chan district promotes OCOP products
Monday, December 26, 2022
YBO - Van Chan district counts 19 products that meet the "One Commune-One Product" (OCOP) programme standards.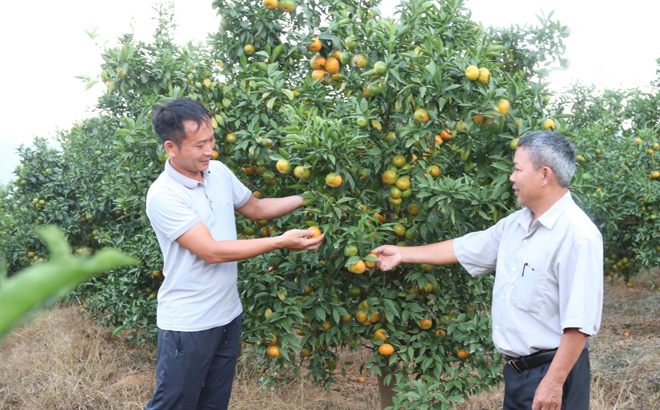 Orange of Binh Thuan fruit tree planting and general services cooperative is recognised as a three-star OCOP product.
Among the 19 products, 10 are rated four stars and nine others, three stars, including tea products like Tuyet Son Tra, Dai Lao Vuong Tra – Hong Tra, Hoang Tra, Diep Tra, Bach Tra, Tan Tu Le sticky rice and Huong Kim homestay.
Apart from the products, citrus trees also hold potential for the recognition. Out of the 1,400 hectares of orange and mandarin, more than 1,000 hectares are harvestable, with an annual output of over 9,500 tonnes.
In recent years, along with farming methods, local farmers, all-level Party Committees and authorities have paid due attention to the selection of varieties and harvesting, making them meet VietGAP standard.
The district has instructed localities to review, set out planning schemes and help local residents with the registration of new planting areas. Officials have been sent to the localities for soil testing and guiding local farmers in cultivation.
The locality has also encouraged local farmers to form cooperation groups and cooperatives to build production and consumption chains, helping to ensure product quality and promote its "Van Chan orange" brand.
Do Quang Trong, Director of Binh Thuan fruit tree planting and general services cooperative, said local farmers have followed VietGap standard, with all pesticides and fertilizers made from organic and biological products, adding that thanks to the efforts, the cooperative's orange was recognised as a three-star OCOP product in 2020.
The cooperative is also seeking the orange growing area code certification for export to China, with an area of 10 hectares. Once successful, this will be a turning point for the local fruit to be promoted abroad.
The OCOP programme has been integrated into agricultural restructuring, thus creating breakthroughs and significant changes in local production and business.
Notably, Van Chan has encouraged organisations and individuals to step up scientific and technological application and mechanisation to raise productivity, create quality products with high economic values, promote prestige and brands, and access big markets.
In 2022, Van Chan has evaluated three products to seek for the OCOP recognition at the provincial level. The district has also continued selecting outstanding products for the implementation of the OCOP programme, while maintaining and improving the quality of the recognised products.
Other news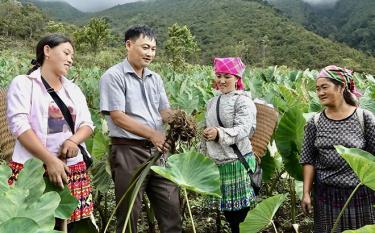 Tram Tau district has rolled out favourable policies to help local strong products meet criteria of the One Commune One Products (OCOP) programme. Many plants have become commodities of high economic value.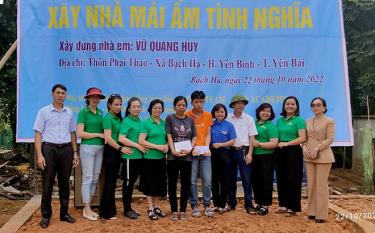 YBO – Along with great contributions to socio-economic development, businesses and entrepreneurs in Yen Bai province have actively provided support for the locality's social welfare work.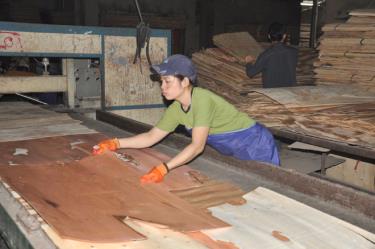 Yen Bai province granted registration certificates to 27 new enterprises in the first two months of 2023, reaching 8.2% of its yearly target.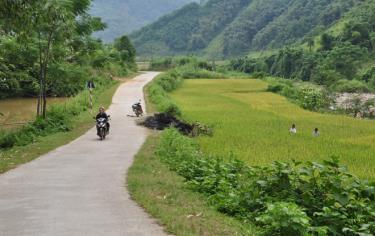 In 2023, Tran Yen plans to have additional four communes completing the criteria of the new-style rural area building programme and two others finishing those for model new-style rural areas, thus fulfilling its target of having 50% of the total communes becoming advanced new-style rural areas.