Yen Bai businesses, entrepreneurs contribute to local development
Saturday, December 24, 2022
YBO - In March 2011, the People's Committee of Yen Bai province agreed to establish a business association in the locality with 63 member enterprises that act as a representative of the business community and entrepreneurs in the province. By now, the association has 168 members.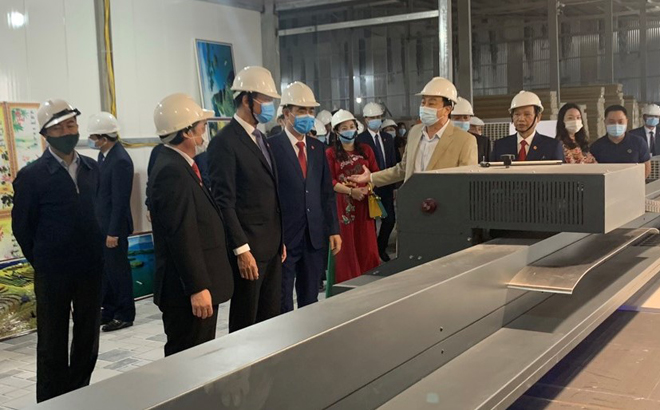 Leaders of departments, agencies and provincial business associations visit Red Stone Minerals Jsc joint Stock Company in Southern Industrial Park in Van Phu commune, Yen Bai city.
In the previous term, the association fulfilled its role of representing the business community by gathering, connecting and supporting enterprises. It acted as a bridge between enterprises and Party committees, administration, and localities in the province; collecting proposals from and encouraging enterprises to overcome difficulties as well as helping them have knowledge about support mechanisms and policies related to enterprises.
The members regularly participated in the association's movements and activities, creating stable jobs with increasing income.
The association coordinated with the office of the provincial People's Committee and departments and agencies to organise the "Entrepreneur Cafe" programme every month and every quarter, depending on each topic, aiming to collect feedback from investors and enterprises, remove difficulties and create a favourable and open business environment.
The association also consulted with the provincial People's Committee on holding activities such as honouring outstanding enterprises and entrepreneurs of the locality on the occasion of the Vietnam Entrepreneurs Day (October 13). It actively contributed to the startup programme; assisting small- and medium-sized enterprises in the digital transformation process and disseminating on the occasion of World Environment Day, and the launch of Action Month for Environment.
Training courses were organised to improve corporate governance skills for the business's key leaders, as well as seminars to popularise new policies and laws related to production, business and service activities of enterprises.
The association supported enterprises to develop production and business by promoting their products; enhancing economic cooperation with enterprises inside and outside the province, or through forums on import and export as well as showcasing products certified as One Commune One Product (OCOP) programme.
In the first nine months of this year, businesses in the province contributed more than 1 trillion VND (42 million USD) to the State Budget, accounting for about 60.22% of the total revenue in the locality, and created stable jobs for more than 45,000 local workers with an average monthly income of about 5.8-7 million VND per person, helping the province's economy expand by 9.09%, making an important contribution to the building of "Green, harmony, identity and happiness" Yen Bai province.
Bui Thi Suu
-
Chairman of Yen Bai Provincial Business Association
Other news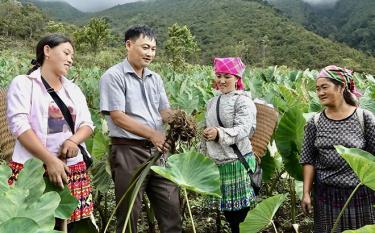 Tram Tau district has rolled out favourable policies to help local strong products meet criteria of the One Commune One Products (OCOP) programme. Many plants have become commodities of high economic value.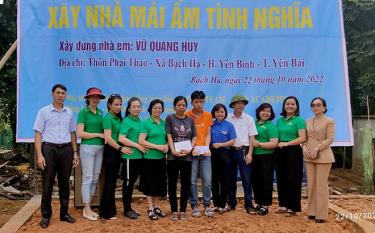 YBO – Along with great contributions to socio-economic development, businesses and entrepreneurs in Yen Bai province have actively provided support for the locality's social welfare work.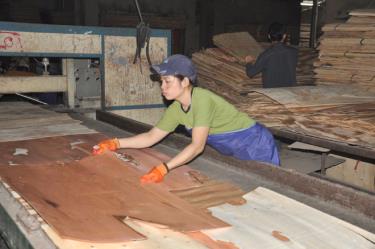 Yen Bai province granted registration certificates to 27 new enterprises in the first two months of 2023, reaching 8.2% of its yearly target.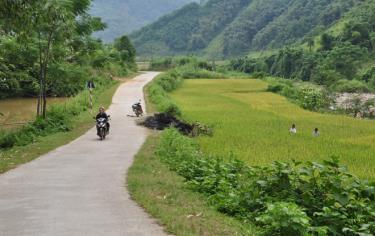 In 2023, Tran Yen plans to have additional four communes completing the criteria of the new-style rural area building programme and two others finishing those for model new-style rural areas, thus fulfilling its target of having 50% of the total communes becoming advanced new-style rural areas.