Mu Cang Chai aims to gain more profits from crab apples
YBO - Mu Cang Chai district's crab apple growers had a tough time due to two years of COVID-19. With the pandemic kept at bay this year, favourable weather conditions and good cultivation, crab apple production has seen positive signs with higher prices and output.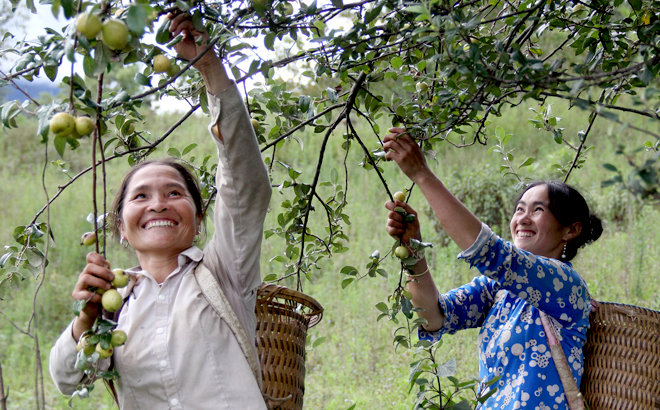 Growers in the communes of Nam Co, Nam Khat, Che Cu Nha, Kim Noi and Lao Chai started the harvest season between late August and early September. This year's prices are not as high as those of 2018 - 2019 but the harvest was sold out quickly.
Sung A Sang, a farmer in Hang Gang hamlet in Lao Chai commune, said his family owns two plots of crab apple orchards, most of the area have been harvested. At the district's centre, his crop fetched between 4,000 - 6,000 VND per kg for those used to make crab apple liquor while those for eating directly could be sold at higher prices, he said.
He added that this year's output can reach more than 5 tonnes to generate nearly 20 million VND (836.5 USD) in total earnings.
Lao Chai commune is currently home to over 400 hectares of crab apples with some 420 households making profits out of the fruit. Total output can amount to over 1,000 tonnes annually. Meanwhile, there are more than 1,400 hectares in Nam Co commune, around 300 hectares of which has been harvested.
Thao A Cu, Vice Chairman of the Nam Co People's Committee, said the commune estimates to produce over 400 tonnes of crab apples to earn about 2 billion VND. Many households are able to gain an annual income of more than 10 million VND from this fruit, for example, Chang A Ninh's, Lu A Sinh's, Thao Su Rua's, and Chang A Cua's.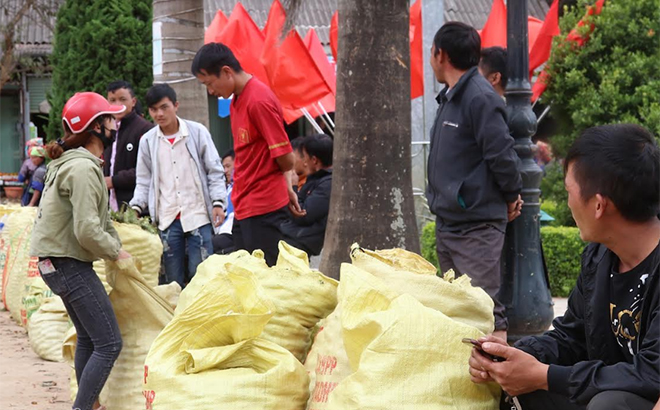 Farmers in Hang Gang hamlet in Lao Chai commune put crab apple up for sale at Mu Cang Chai town.
Provided with stable distribution and consumption, crab apples can be more profitable than the commune's key crops like rice or maize, he said, adding that the trees can also help cover bare hills.
Crab apple farms now stretch across more than 6,000 hectares of land in 13 communes in Mu Cang Chai district, over 3,000 hectares of which have been harvested so far with output averaging 3,000 tonnes per year. It has helped local residents improve living standards.
Other news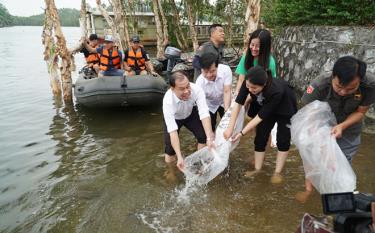 Yen Binh district has released over 10,000 fish to enrich fishery resources in Thac Ba Lake, an activity funded by the Yen Bai VPF Minerals JSC, the Quang Tri Minerals Company, and the Thac Ba Lake Trading and Tourism JSC.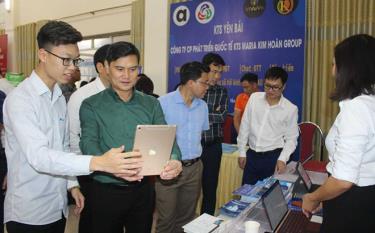 The Department of Information and Communications of Yen Bai province has hosted a workshop on measures to promote digital transformation in enterprises in the locality in 2022.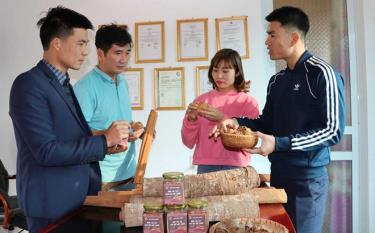 The People's Committee of Yen Bai province has just issued Decision No. 2184/QD-UBND on approving the evaluation results and granting of certificates to 12 products participating in the One Commune One Product (OCOP) Programme in Yen Bai province, the second time this year.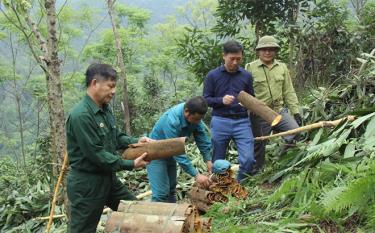 Tran Yen district in the northern mountainous province of Yen Bai has defined organic production as an inevitable solution towards a clean agriculture. The locality has stepped up organic production methods for key plants, especially cinnamon, to meet the demand of the most demanding markets.