Luc Yen develops sustainable breeding
Friday, September 16, 2022
YBO - Over the years, Luc Yen district has focused on encouraging local residents to promote the potential and strengths of the locality and focus on developing commodity-oriented livestock. So far, many local farmers have switched their small-scale farming into larger one.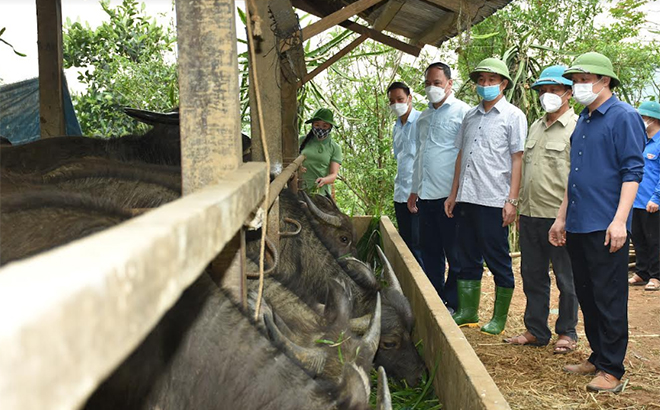 Leaders of Luc Yen inspect models of buffalo breeding farm with high economic efficiency.
Since the household of Hoang Thi Luan in Na Vai village, Minh Xuan commune, borrowed 50 million VND (2,122 USD) to invest in cows breeding in 2016, her family has had enough money to expand their production and rise out of poverty sustainably.
Hoang Van Coi, Vice Chairman of the People's Committee of Lam Thuong commune, said that over the years, animal breeding has been one of the major economic sectors of the commune. The locality has paid great attention to rolling out measures to ensure the development of livestock.
In order to support local farmers in cattle raising, along with taking advantage of investment capital for the breeding following Resolution 69 of the provincial People's Council and entrusting loans through banks, Luc Yen also has designed mechanisms and policies to support locals in developing concentrated cattle husbandry while providing capital for them to buy calves and build barns.
The district has created favourable conditions for them to switch to large-scale farming and promoted production in a closed chain.
At the same time, the locality has organised training courses for farmers and strengthened the transfer of technology for them in breeding.
Luc Yen has also strengthened the improvement of local cow herd quality through artificial insemination or direct breeding with cow varieties with good yield and high quality, while switching a number of rice fields of low efficiency to livestock feeding plant farms, and directing localities to apply strict measures to prevent cattle diseases.
To date, the district has had a cattle herd of 105,000 head, including 18,000 buffalos and over 1,600 cows, and more than 85,000 pigs.
Other news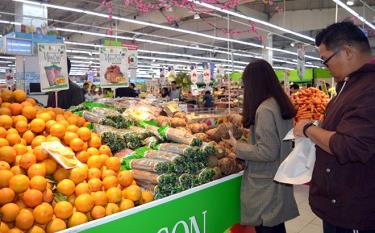 A programme to promote agricultural and aquatic products of Yen Bai province will take place at Big C Thang Long supermarket in Hanoi from November 29 – December 3, 2023.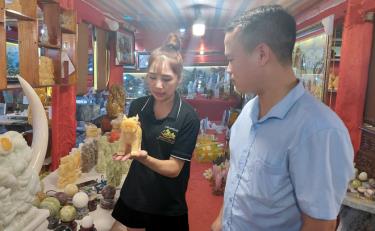 The total retail sales of goods and services in October in Yen Bai province was estimated at nearly 2.2 trillion VND (88 million USD), an increase of 0.11% compared to September and up 4.36% year on year.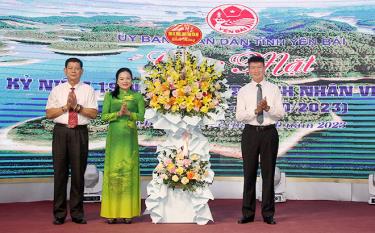 The provincial People's Committee on October 12 held a meeting with businesses' representatives and entrepreneurs on the occasion of the 19th anniversary of Vietnamese Entrepreneurs' Day (October 13, 2004-2023).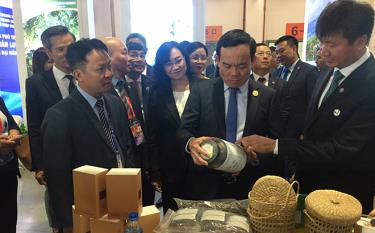 Trade promotion activities have been considered an effective measure to remove difficulties and expand markets for goods. The organisation of such activities regularly has helped bring products of Yen Bai to big supermarkets in Hanoi, while supporting many local firms to seek partners and sign big sale contracts.