"Mu Cang Chai bee honey" receives geographical indications
Tuesday, January 12, 2021
YBO - The People's Committee of Mu Cang Chai district of Yen Bai province has held a ceremony to grant geographical indications to "Mu Cang Chai bee honey" product and establish the ownership rights for the trademark of "Mu Cang Chai black-boned chicken".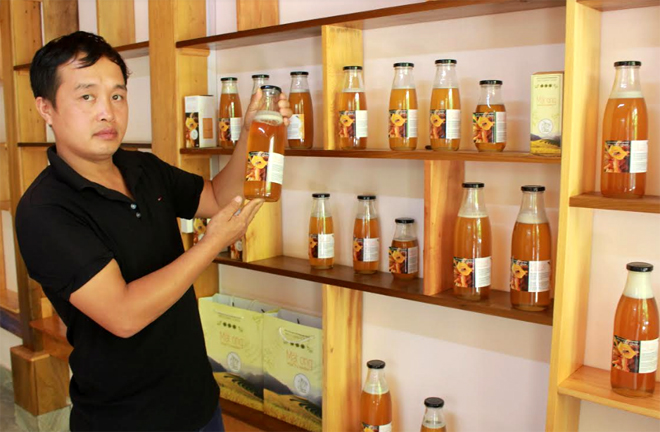 Vice Director of Mu Cang Chai Construction and Agricultural Service Cooperative Nguyen Van Toan introduces honey of Mu Cang Chai.
Currently, Mu Cang Chai district has more than 2,700 bee hives with output of 4,500-5,000 litres of honey each year. Mu Cang Chai bee honey has been rated as a three-star One Commune-One Product (OCOP) product.
Meanwhile, the black-boned chickens of Mu Cang Chai have high nutrition values, which make them suitable for use as both food and medicine. Each chicken weigh only about 1.2-2 kilos.
The granting of geographical indications and establishment of the rights for the products will lay important legal foundation for the promotion of values, reputation and trademark of the products in the market.
Other news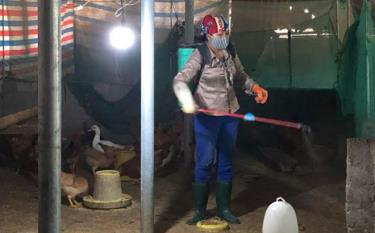 Avian influenza A/H5N6 was recorded in two households in Tran Yen district and Yen Bai city between January 25 and February 9, affecting a total 9,500 poultry which were either dead or culled.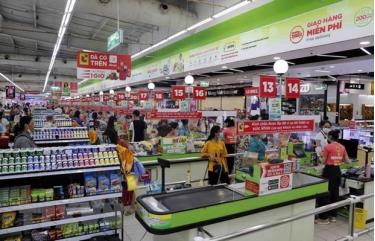 Despite a raft of difficulties facing Vietnam's retail market, economists and insiders are still optimistic about the outlook for the sector in the time ahead, according to the Vietnam Report JSC.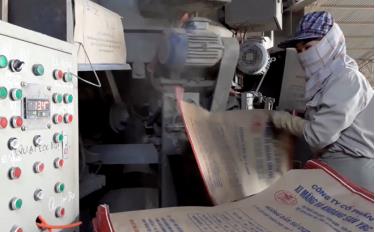 Yen Bai province is striving for a 9 percent growth in the local index of industrial production, and 14.2 trillion VND (617.41 million USD) in industrial production value in 2021.