Yen Bai striving to improve provincial competitiveness
YBO - In 2021, Yen Bai province ranked 40 of the 63 provinces and cities in the Provincial Competitiveness Index (PCI) rankings. It fell seven places compared to the 2020 list and was among the localities with medium governance capacity.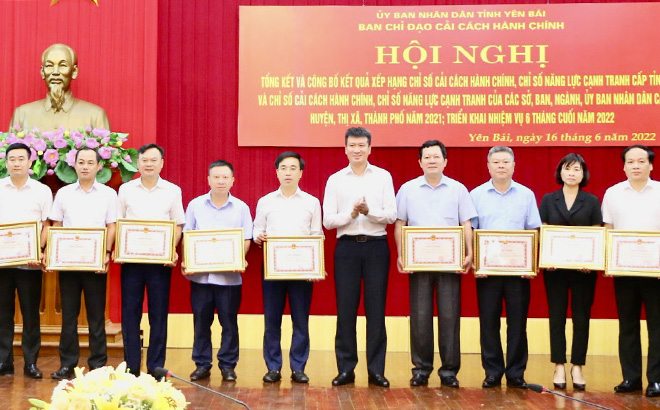 Chairman of the Yen Bai provincial People's Committee Tran Huy Tuan presents certificates of merits to collectives with outstanding performance in administrative reform and business climate improvement in 2021.
The province saw increases in six sub-indexes and declines in four others, according to the 2021 PCI report.
Among the six sub-indexes with better performance, five were given over 7 points, including Proactivity 7.95 points (ranking second among the 63 localities, rising 26 places from 2020), and Access to land 7.58 points (ranking fifth, rising 24 places).
In particular, the sub-index of Transparency recorded the strongest improvement, up 36 places from the 45th to the ninth position; Law & Order 25 places to the 28th; Policy Bias 32 places; and Time Costs 13 places.
The four decreasing sub-indexes were Business Support Policy (down 23 places), Labour Policy (19 places), Informal Charges (19 places), and Entry Costs (one place).
These are shortcomings greatly affecting the performance of socio-economic development tasks, especially the improvement of the investment and business climate in Yen Bai.
To solve those problems, Chairman of the provincial People's Committee Tran Huy Tuan has asked the standing agency to coordinate with members of the steering board for improving the investment and business environment to review all the poor-performing sub-indexes, work out detailed solutions, proactively carry out incentives, propose measures for attracting more investment, and tackle difficulties facing enterprises.
Yen Bai has been exerting efforts to improve the management and governance quality from the provincial to grassroots levels to keep production and business activities stable and strongly promote development. The moves have shown local authorities' dynamism, pioneer spirit, high sense of responsibility, and capability of effectively dealing with socio-economic development issues, thereby winning high evaluation from the business community over the past years.
Other news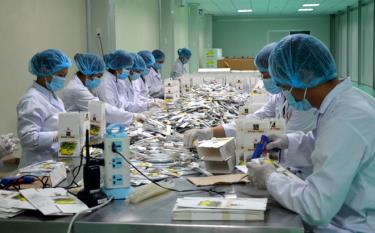 Yen Bai has four products named among 141 outstanding rural industrial products of 2022 in the northern region which were recognised recently.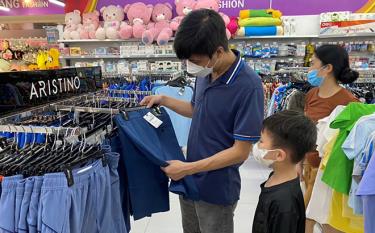 Yen Bai is seeing its economy recovering and growing, people's incomes increasing, and the market of gasoline prices and input materials gradually stabilising. The context is favourable for retail and service activities to prosper again.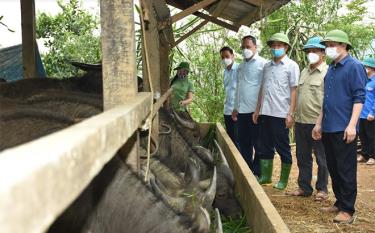 Over the years, Luc Yen district has focused on encouraging local residents to promote the potential and strengths of the locality and focus on developing commodity-oriented livestock. So far, many local farmers have switched their small-scale farming into larger one.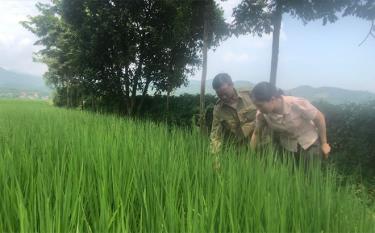 Farmers in Van Yen district planted 100 ha of ST25 rice variety in the four communes of Dai Phac (5 ha), Yen Phu (40 ha), An Thinh (5 ha) and Dong Cuong (50 ha) in the summer-autumn crop in 2022.