Made-in-Vietnam apparel much favoured in Yen Bai
YBO - In recent years, made-in-Vietnam fashion brands have increasingly obtained the trust of consumers in Yen Bai. At local stores of Canifa, Yody, Savani, and Aristino, Vietnamese clothing products are dominating for their diverse designs, high quality and affordable prices.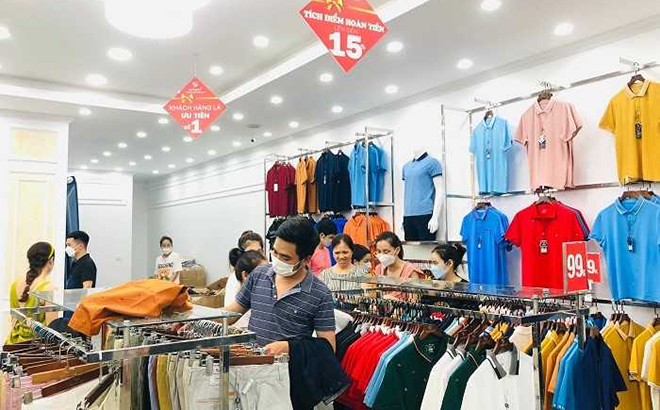 Clothing stores sell diverse designs of made-in-Vietnam products attractive to consumers.
Dang Tien Hoang from Yen Thinh ward found that in the past, Vietnamese apparel producers made their products with few designs and targeted mainly senior citizens. Now, made-in-Vietnam clothes for all age groups, particularly youth, are available across stores, he added.
Most Vietnamese clothing brands are offering various eye-catching, youthful and dynamic designs that can be found nationwide.
Tran Thuy Trang, a staff at a Savani fashion store in Yen Bai city, said Savani items are for everyone of all age groups and suitable to everyday activities. Its clothes bring about youthfulness, dynamism, and durability, she noted.
Pham Lam Phuong from Tran Yen district's Co Phuc township said: "I prioritise shopping at reputable places like supermarkets and fashion stores like Elise, Ivy Moda, Eva de Eva, and Nem Fashion. They have clearly listed prices, a variety of designs, and guaranteed origin and quality, so I can rest assured."
Given the explosion of technology, many people tend to buy fashion items produced by domestic firms through social networks like Facebook, Zalo, as well as e-commerce platforms like Shopee, Lazada, and Tiki.
In addition, discount programmes have also helped made-in-Vietnam clothing brands grow strongly in Yen Bai and across Vienam.
Other news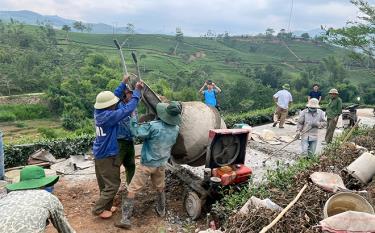 People in Residential Area No. 5, Lien Son farm township, Van Chan district join hands with local authorities to build rural roads.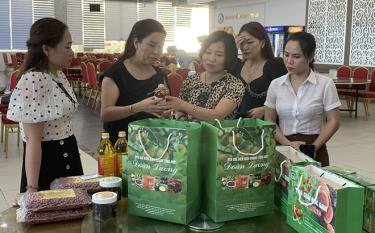 The Yen Bai Centre for Industry and Trade Promotion has sent a delegation of officials and representatives of local firms to Hai Duong and Quang Ninh provinces and Hai Phong city to explore the markets and promote trade partnership with the three northern localities.
Yen Binh district has earmarked 21.3 billion VND (895,000 USD) for the development of agricultural, forestry and fishery production in the 2021-2023 period.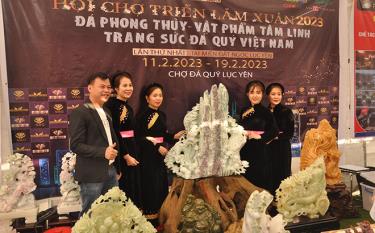 Yen Bai is hosting 52 foreign-invested businesses from 10 countries and territories, including 30 firms having 100% capital being FDI. The firms make up 1.7% in the total number of businesses in the province, with a combined capital of about 4.4 trillion VND (186.08 million USD).