Made-in-Vietnam apparel much favoured in Yen Bai
YBO - In recent years, made-in-Vietnam fashion brands have increasingly obtained the trust of consumers in Yen Bai. At local stores of Canifa, Yody, Savani, and Aristino, Vietnamese clothing products are dominating for their diverse designs, high quality and affordable prices.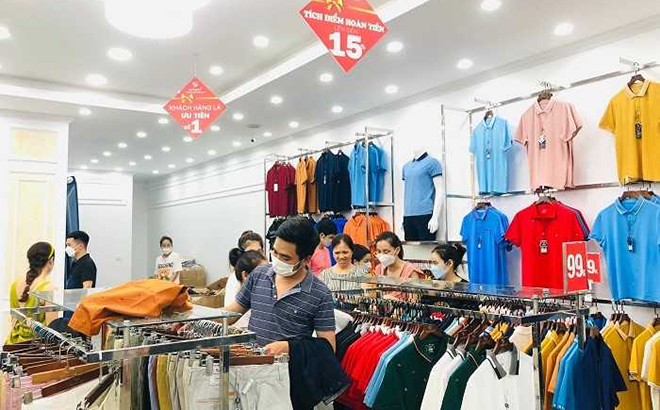 Clothing stores sell diverse designs of made-in-Vietnam products attractive to consumers.
Dang Tien Hoang from Yen Thinh ward found that in the past, Vietnamese apparel producers made their products with few designs and targeted mainly senior citizens. Now, made-in-Vietnam clothes for all age groups, particularly youth, are available across stores, he added.
Most Vietnamese clothing brands are offering various eye-catching, youthful and dynamic designs that can be found nationwide.
Tran Thuy Trang, a staff at a Savani fashion store in Yen Bai city, said Savani items are for everyone of all age groups and suitable to everyday activities. Its clothes bring about youthfulness, dynamism, and durability, she noted.
Pham Lam Phuong from Tran Yen district's Co Phuc township said: "I prioritise shopping at reputable places like supermarkets and fashion stores like Elise, Ivy Moda, Eva de Eva, and Nem Fashion. They have clearly listed prices, a variety of designs, and guaranteed origin and quality, so I can rest assured."
Given the explosion of technology, many people tend to buy fashion items produced by domestic firms through social networks like Facebook, Zalo, as well as e-commerce platforms like Shopee, Lazada, and Tiki.
In addition, discount programmes have also helped made-in-Vietnam clothing brands grow strongly in Yen Bai and across Vienam.
Other news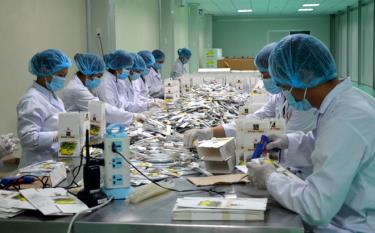 Yen Bai has four products named among 141 outstanding rural industrial products of 2022 in the northern region which were recognised recently.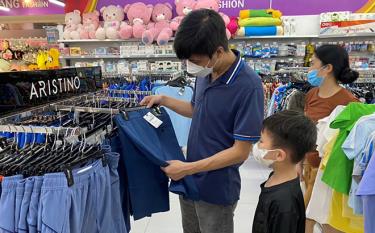 Yen Bai is seeing its economy recovering and growing, people's incomes increasing, and the market of gasoline prices and input materials gradually stabilising. The context is favourable for retail and service activities to prosper again.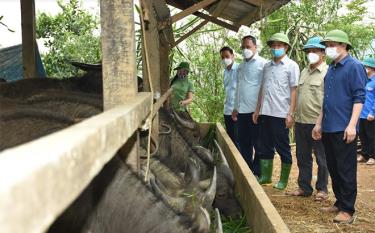 Over the years, Luc Yen district has focused on encouraging local residents to promote the potential and strengths of the locality and focus on developing commodity-oriented livestock. So far, many local farmers have switched their small-scale farming into larger one.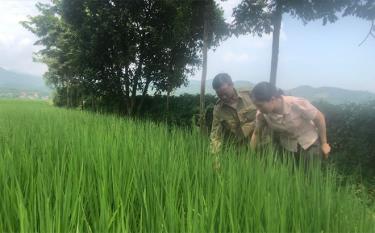 Farmers in Van Yen district planted 100 ha of ST25 rice variety in the four communes of Dai Phac (5 ha), Yen Phu (40 ha), An Thinh (5 ha) and Dong Cuong (50 ha) in the summer-autumn crop in 2022.