Yen Bai city, Yen Binh district launch business associations
YBO - The business associations of Yen Bai city and Yen Binh district recently made their first public appearance, with the participation of 86 enterprises and cooperatives.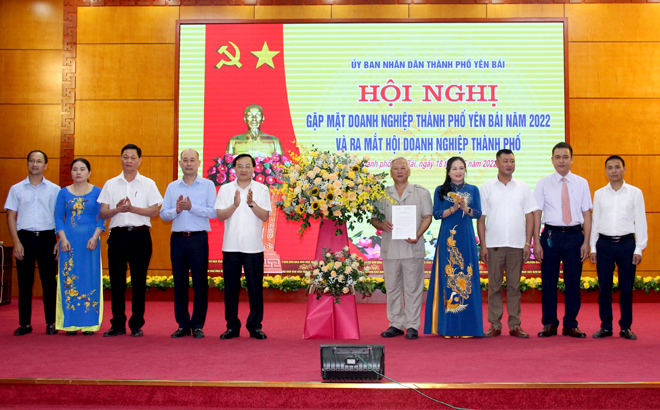 Leaders of Yen Bai city and the Business Association of Yen Bai province present flowers to congratulate the Business Association of Yen Bai city.
Under the motto of "Accompanying businesses and acting for businesses", Yen Bai city has made proactive moves to tackle difficulties and barriers, thoroughly deal with enterprises' opinions, and help enterprises and investors to access the local market and stay updated with information about socio-economic development policies and investment incentives.
In the first half of 2022, Yen Bai welcomed and had working sessions with seven firms intending to invest in the city. Twenty-two companies registered investment projects, five of which have been carried out and some others licensed or allowed to raise their investment capital.
The Business Association of Yen Bai city, comprising 56 member businesses and cooperatives, plans to have three - five new members each year.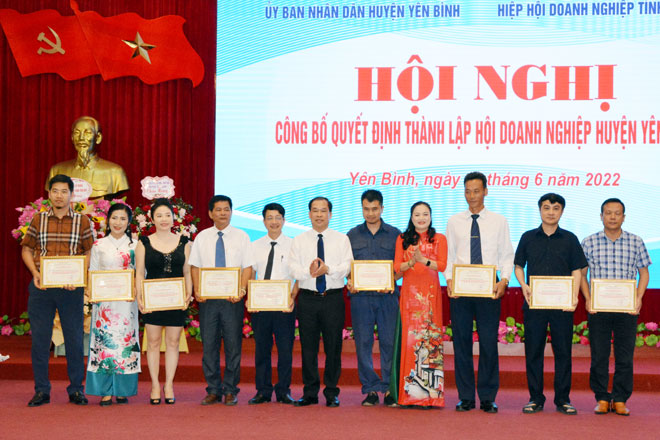 Chairman of the Yen Binh district People's Committee Nguyen Xuan Truong hands over the certificate to the local Business Association.
* Meanwhile, the Business Association of Yen Binh district with 30 member enterprises and cooperatives was also officially set up, coinciding with the 75th anniversary of the district Party organisation.
In recent years, the number of businesses operating in Yen Binh has increased continually, helping provide jobs for tens of thousands of local residents, contribute to the State budget collection, and guarantee social security.
Other news
The Management Board of the Forest and Farm Facility Phase II (FFF II) under the Yen Bai provincial Farmers' Association has just handed over capital from the programme's green credit fund to four cooperatives and cooperative groups.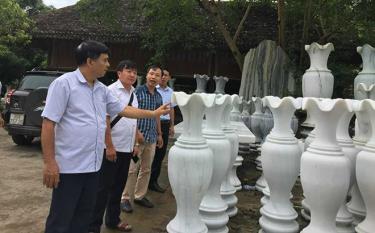 Yen Bai saw 44 cooperatives and 287 cooperative groups registering for establishment within the first six months of 2022, pushing the province's total to 610.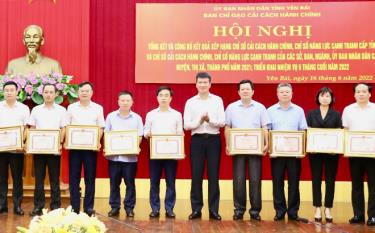 In 2021, Yen Bai province ranked 40 of the 63 provinces and cities in the Provincial Competitiveness Index (PCI) rankings. It fell seven places compared to the 2020 list and was among the localities with medium governance capacity.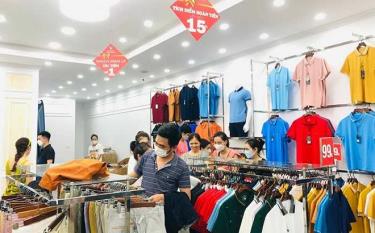 In recent years, made-in-Vietnam fashion brands have increasingly obtained the trust of consumers in Yen Bai. At local stores of Canifa, Yody, Savani, and Aristino, Vietnamese clothing products are dominating for their diverse designs, high quality and affordable prices.