Tran Yen district looks to sustainable agricultural production
YBO - Tran Yen district in Yen Bai province restructured its agriculture sector in the 2016-2020 period towards effectively building new-style rural areas and achieved many positive results.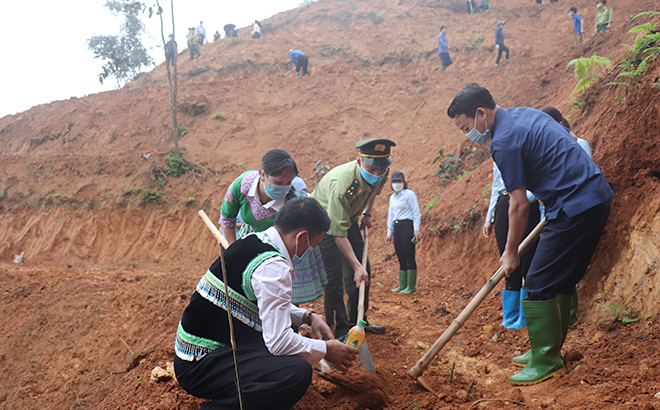 Red-flesh dragon fruit from Hung Khanh commune, Tran Yen district.
The district has developed large-scale concentrated goods production areas, focusing on products with high economic value, such as "Bat do" bamboo shoots, on 3,500 hectares, strawberries, on over 700 hectares, and cinnamon, on 16,000 hectares, as well as nearly 700 animal husbandry facilities with output of some 10,000 tonnes.
The district has also applied scientific and technological advances in the agriculture, forestry and fisheries sector and developed geographic indictors, trademarks, and stamps for traceability of key products, thus creating brands for local products.
Of note, the district issued a resolution dated January 25, 2021 on developing comprehensive agriculture towards improving the value and competitive edge of goods while building new-style rural areas in the 2021-2025 period.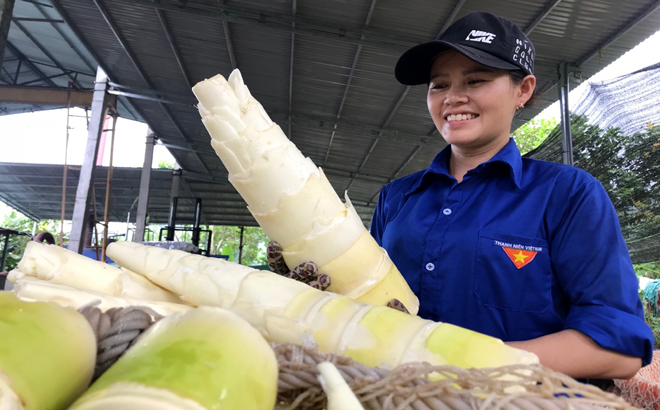 "Bat Do" bamboo shoots - a key product of Kien Thanh commune, Tran Yen district.
Tran Yen targets earning 1.6 trillion VND from agriculture, forestry and fisheries production by 2025.
According to Tran Nhat Tan, Secretary of the Tran Yen District Party Committee, the district will continue to implement solutions to help small and medium-sized enterprises (SMEs) join industry clusters and value chains in agriculture, forestry and fisheries production and processing. It will also innovate production models in agriculture, forestry and fisheries, develop collectives, cooperative groups, and cooperatives to develop effective links between enterprises, cooperative groups, cooperatives, and farmers, and attract investment in the production, processing, and consumption of key agricultural products.
Together with expanding concentrated production of key products, Tran Yen will also boost the application of advanced cultivation methods, biotechnology, trade promotions, and market development, and implement the "One Commune, One Product" (OCOP) programme. It targets having 20 OCOP-recognised products.
Other news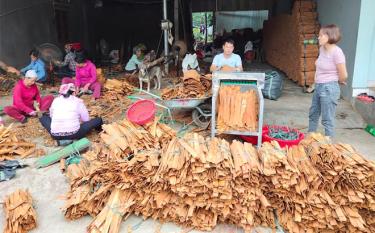 Yen Bai province sets a target of growing about 80,000 hectares of cinnamon by 2025, of which around 35,000 hectares are concentrated cultivation and 2,000 hectares follow VietGAP, GlobalGAP and organic standards.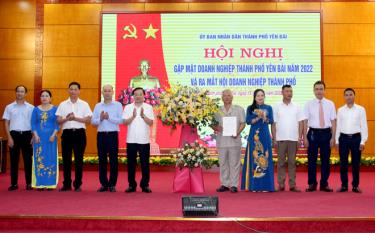 The business associations of Yen Bai city and Yen Binh district recently made their first public appearance, with the participation of 86 enterprises and cooperatives.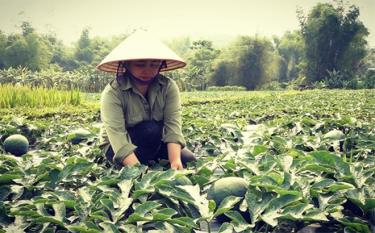 The administration of Nghia Lo town has encouraged local people to convert crops on unproductive rice fields in a bid to gradually increase incomes for farmers.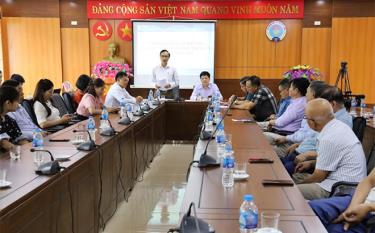 The provincial People's Council has issued many support policies to promote the development of economic sectors, including the collective economy, especially those to support cooperatives, cooperative groups, organisations, individuals and households.