Yen Bai works to create breakthrough in transport infrastructure development
Over the last five years, Yen Bai province has mobilised over 50 trillion VND (2.2 billion USD) for developing infrastructure, including key projects meant to help boost local socio-economic development and the facilities mitigating natural disaster damage.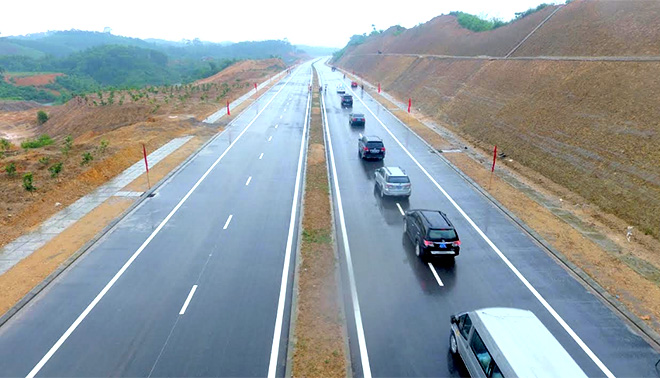 The road linking National Highway 32C with Noi Bai-Lao Cai Expressway
During the period, the province has put into use nearly 1,200 urban, new-style rural area, irrigation, school and health infrastructure facilities. It has completed two bridges spanning the Hong (Red) River and nearly 300km of provincial, national and urban roads. It has also concreted nearly 1,800km of rural roads, helping 85 percent of all hamlets and villages have concrete roads. The local urbanisation rate has reached 21 percent so far.
Some key projects already operational have proved effective, becoming momentum for local socio-economic development such as Tuan Quan Bridge, Bac Lam Bridge that links National Highway 37 with Noi Bai-Lao Cai Expressway, and the road connecting Intersection IC12 of Noi Bai-Lao Cai Expressway with Viet Hong commune of Tran Yen district.
These are projects of economic, political and social significance, especially arterial transport infrastructure facilities that boost connectivity among areas within the province, and between Yen Bai and other provinces in the northern midland and mountainous region, the Red River Delta and Hanoi capital, thereby contributing to local development and giving a facelift to urban and rural areas in Yen Bai.
Basing on these achievements, for the years to come, Yen Bai is set to continue prioritising the development of synchronous socio-economic infrastructure, with the focus on transport, information, telecoms, irrigation, urban and industrial park infrastructure, as well as connectivity between rural and urban areas, among industry, services and agriculture, and between the province and nearby localities, so as to meet development demand./.
Other news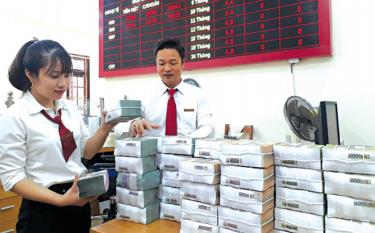 Despite annual deposit rates being adjusted down between 0.3 and 0.5 percent, idle money continues to flow into banks in Yen Bai.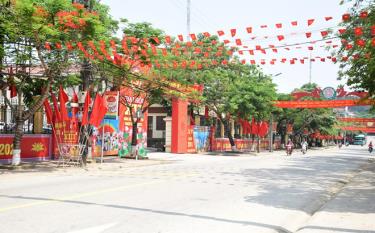 Van Yen district in Yen Bai province is striving to elevate potential communes, namely An Thinh, An Binh and Xuan Ai to tier-V urban areas by 2025, while focusing all resources on developing Mau A township from a tier-V urban area to a tier-IV urban area in near future.
Yen Bai province was ranked 36th among the country's 63 provinces and cities in the Provincial Competitiveness Index (PCI) in 2019, and placed in the group of localities with good governance, according to the rankings announced by the Vietnam Chamber of Commerce and Industry (VCCI) on May 5.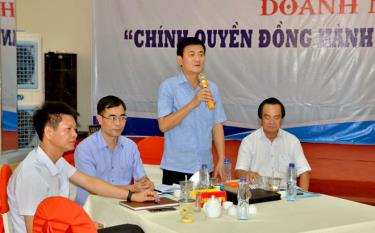 The provincial People's Committee, the Party organisation of the bloc of provincial agencies and businesses, and the business association in Yen Bai on August 28 co-hosted a monthly meeting among local businesses called "Business Café" to discuss impacts of the Vietnam-European Union Free Trade Agreement (EVFTA) on the Vietnamese economy.