Yen Bai helps exporters seek new markets
The northern province of Yen Bai has taken a number of measures to help local businesses overcome difficulties and complete the goal of 210 million USD in export revenue in 2020.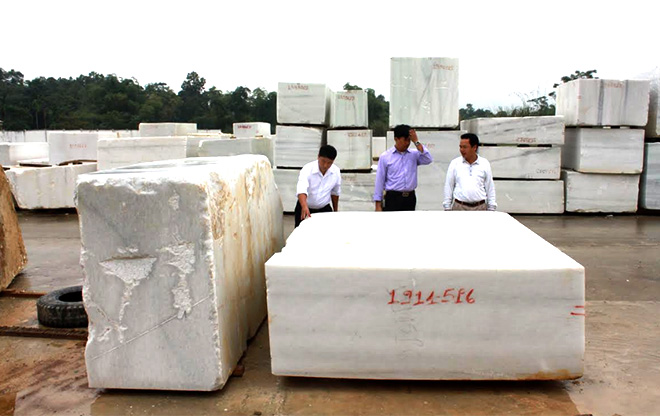 Currently, Yen Bai's granite sales are dependent on the Indian and Italian markets, while the product can be exported to more than 50 countries and territories.
In June this year, the total exports of Yen Bai reached over 11.1 million USD, up 16.48 percent over the previous month. However, total earnings in the first six months of this year only reached more than 66.2 million USD, fulfilling 31.55 percent of the yearly plan, representing a fall of 18.17 percent year on year. Export activities are forecast to face more difficulties in both the near and far future.
In that context, the province has continued to create favourable conditions to support import-export businesses and cooperatives to overcome difficulties resulted from the COVID-19 pandemic and maintain and promote traditional markets for key exports such as processed minerals, wood and furniture, garment and textile, plastics, and farm produce.
The locality has advised the firms and cooperatives to further exploit the domestic market, while strengthening the application of information technology in trade promotion, and connecting markets via digital platforms on the Internet environment, thus forming online trade relations among local businesses and foreign importers.
At the same time, the province has recommended local firms to popularise their trademarks to customers in the country, region and the world.
Pham Trung Lan, Vice Director of the provincial Department of Industry and Trade, said that the department has defined a number of key exports, including wood and furniture, garment and textile, processed minerals, and plastic chips.
At the same time, the locality will develop new products and provide businesses and cooperatives with market information, helping them build their production plan and strategy and seek new markets, he said.
Other news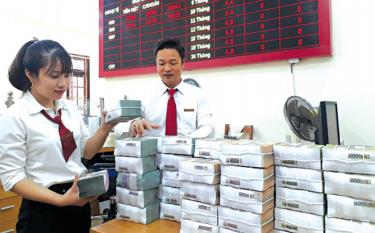 Despite annual deposit rates being adjusted down between 0.3 and 0.5 percent, idle money continues to flow into banks in Yen Bai.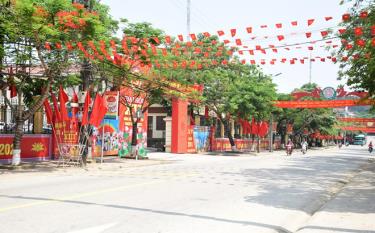 Van Yen district in Yen Bai province is striving to elevate potential communes, namely An Thinh, An Binh and Xuan Ai to tier-V urban areas by 2025, while focusing all resources on developing Mau A township from a tier-V urban area to a tier-IV urban area in near future.
Yen Bai province was ranked 36th among the country's 63 provinces and cities in the Provincial Competitiveness Index (PCI) in 2019, and placed in the group of localities with good governance, according to the rankings announced by the Vietnam Chamber of Commerce and Industry (VCCI) on May 5.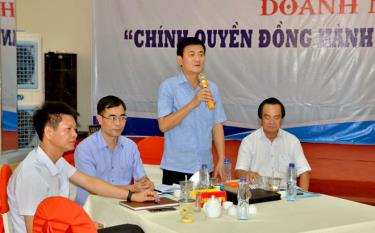 The provincial People's Committee, the Party organisation of the bloc of provincial agencies and businesses, and the business association in Yen Bai on August 28 co-hosted a monthly meeting among local businesses called "Business Café" to discuss impacts of the Vietnam-European Union Free Trade Agreement (EVFTA) on the Vietnamese economy.