Mu Cang Chai promotes specialty products
Mu Cang Chai, a rural district in the northwestern province of Yen Bai, is well known for its specialities such as black chickens, black pigs, honey, and "son tra" (a fruit that can be used to make jam, alcohol and medicine).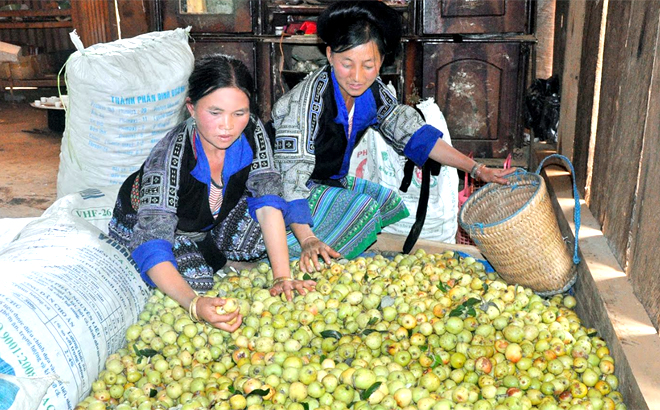 Mong ethnic people in Mu Cang Chai classify "son tra".
Visiting Mu Cang Chai in late May and early June, or in early October, visitors could admire the beauty of yellow rice terraced fields.
In the past five years, locals reclaimed more than 300 hectares to grow paddy, bringing the total area of paddy terraced fields to over 4,570 hectares. The district's total grain output in 2020 is estimated at over 45,150 tonnes, up nearly 10,000 tonnes compared to 2015.
"In recent years, the district has worked to ensure food security. Locals don't have to ask for rice support from the State", said Pham Tien Lam, head of the district's agriculture and rural development division.
Local authorities have directed the agriculture and rural development sector to build restructuring projects towards increasing the values of local specialties such as black chickens, black pigs, honey, and "son tra", as well as establish concentrated rice production areas to increase farmers' incomes.
So far, the district has developed a herd of 35,000 black pigs, 200,000 poultry heads, and over 50,000 black chickens.
There are over 5,190 bee hives with 25 tonnes of honey per year. "Son tra" plants are grown on 4,400 hectares, including 2,700 hectares in the harvesting period.
The district has set up two sticky rice cultivation areas in Cao Pha and Nam Co communes, as well as built geographical indications for some agricultural products./.
Other news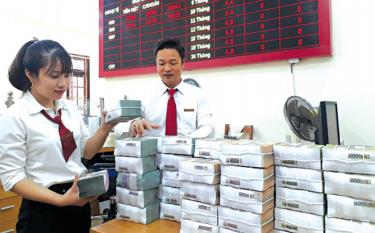 Despite annual deposit rates being adjusted down between 0.3 and 0.5 percent, idle money continues to flow into banks in Yen Bai.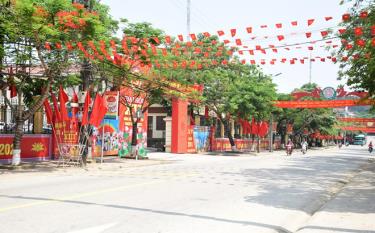 Van Yen district in Yen Bai province is striving to elevate potential communes, namely An Thinh, An Binh and Xuan Ai to tier-V urban areas by 2025, while focusing all resources on developing Mau A township from a tier-V urban area to a tier-IV urban area in near future.
Yen Bai province was ranked 36th among the country's 63 provinces and cities in the Provincial Competitiveness Index (PCI) in 2019, and placed in the group of localities with good governance, according to the rankings announced by the Vietnam Chamber of Commerce and Industry (VCCI) on May 5.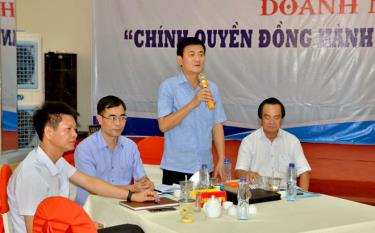 The provincial People's Committee, the Party organisation of the bloc of provincial agencies and businesses, and the business association in Yen Bai on August 28 co-hosted a monthly meeting among local businesses called "Business Café" to discuss impacts of the Vietnam-European Union Free Trade Agreement (EVFTA) on the Vietnamese economy.