Yen Bai helps connect region with ASEAN free trade area
Located in the centre of the northern midland and mountainous region and on the Kunming-Lao Cai-Hanoi-Hai Phong economic corridor, Yen Bai province is one of the satellite localities helping to promote the "Two Corridors-One Belt" cooperation and connect the region with the ASEAN free trade area.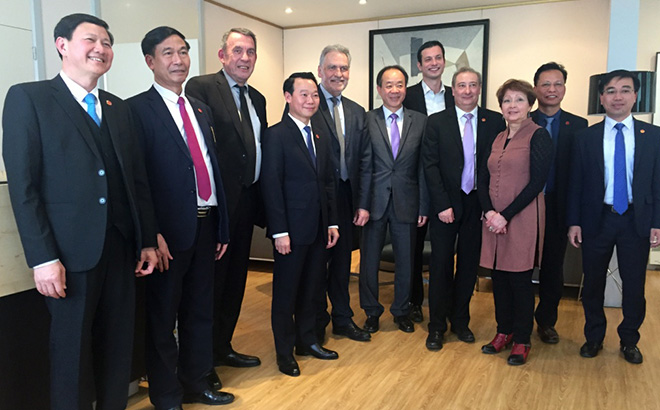 Do Duc Duy - Vice Secretary of the Yen Bai provincial Party Committee and Chairman of the provincial People's Committee – on a working visit to Val de Marne province in France.
Yen Bai has over 558,000 hectares of land for agro-forestry-fisheries. Agro-forestry development has been prioritized with many projects and support policies designed by the province.
Yen Bai ranks second among localities nationwide in tea farming area and tea output with nearly 8,000 hectares, along with nearly 70,000 ha of top-quality cinnamon farms. The products have received investment for intensive processing.
The province also owns diverse mineral resources with 257 mining sites in the fields of energy, construction materials, industrial minerals, metals and mineral water.
With a large diversity in natural landscape and cultures of more than 30 ethnic minority groups, Yen Bai boasts high potential in tourism. Outstanding sites include the 19,000-hectare Thac Ba Lake Tourism Site with 1,300 islands of different sizes; and the 2,300-hectare special national landscape site of Mu Cang Chai terraced rice field which has been introduced in the US media. In 2019, Yen Bai welcomed over 700,000 tourists, including 150,000 foreigners.
Yen Bai is hosting 25 foreign-invested projects with total registered capital of 405 million USD in mineral mining and processing, agro-forestry, garment and textile, trade, service, machining and assembling industry.
The major export products of Yen Bai include stone-made products, green and black tea, cinnamon essence oil, which are shipped to Taiwan (China), China, Japan and the Republic of Korea.
Strong and prestigious domestic investors such as Alphanam, TH, Euro Window and APEC TNG have implemented large projects in the locality.
The province recorded a gross regional domestic product (GRDP) growth of 7.03 percent in 2019, the highest ever, making it one of the most promising destinations for investors.
Yen Bai is also developing a modern and synchronised transport system. The Noi Bai-Lao Cai Highway, with its 80km crossing the province, has helped shorten the distance from Yen Bai to major key economic regions, meeting the development and trade demands and linking Yen Bai with important sites in Vietnam's economic map.
In recent years, together with the application of central policies, the province has also issued its own policies to support investors in accessing capital resources, vocational training, and administrative procedures. The province has formed a steering committee specializing in assisting activities relating to the improvement of business and investment environment, while maintaining the "Coffee for Businessman" forum programme.
Yen Bai has made all infrastructure conditions ready for luring investors, including electricity, water supply, telecommunications, transport, finance, banking, health care, along with ASEAN-standard vocational training facilities. This has turned Yen Bai into an important part in the link with the ASEAN free trade area as well as an attractive destination for investors, especially those from the ASEAN.
Do Duc Duy – Vice Secretary of the Yen Bai provincial Party Committee and Chairman of the provincial People's Committee.
Other news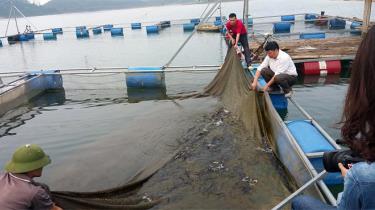 "Nganh" fish, scientifically known as Cranoglanis henrici, belongs to order Siluriformes. This species of fish is mainly found in Thailand, the Philippines, Indonesia and China.
Over the last five years, Yen Bai province has mobilised over 50 trillion VND (2.2 billion USD) for developing infrastructure, including key projects meant to help boost local socio-economic development and the facilities mitigating natural disaster damage.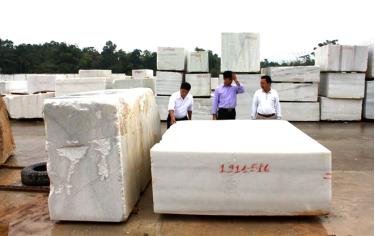 The northern province of Yen Bai has taken a number of measures to help local businesses overcome difficulties and complete the goal of 210 million USD in export revenue in 2020.
On the foundation of the outcomes of the Forest and Farm Facility (FFF) Programme in the first phase, the UN Food and Agriculture Organisation (FAO) will continue to support the second phase of the programme in the 2019-2022 period in Vietnam, including Yen Bai province.