Yen Bai promotes development of key products
Over the past years, Yen Bai has taken various measures to promote the development of the products this province has strength in.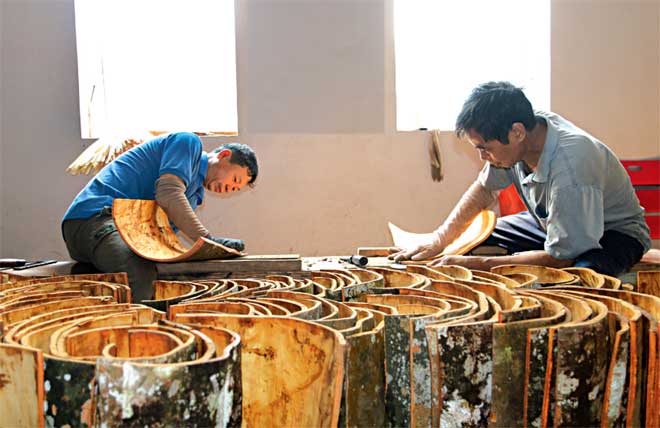 Van Yen cinnamon is one of the three products granted with geographical indications in Yen Bai province. Photo: Processing cinnamon bark.
Notably, local authorities have encouraged the registration of protection for geographical indications and appellations of origin. Since 2015, Yen Bai has organised 12 training conferences to raise businesses, organisations and individuals' awareness of intellectual property (IP), thus stepping up the IP establishment and protection for agricultural specialties and key products.
During the time, 18 scientific projects on IP protection have been carried out in the province, with eight already completed and the other 10 still underway.
A project on building a collective trademark for the Gioi Phien vermicelli and another on protecting and managing the geographical indication for the Van Chan softshell turtles have also been implemented.
Seventeen local products have been entitled to IP protection so far, including geographical indications of three products (Van Yen cinnamon, Muong Lo rice, Bat do bamboo shoot), certification marks of six products (Suoi Giang tea, "son tra" (Fuctus Docyniae) of Mu Cang Chai, Dai Minh pomelo, fish in Thac Ba Reservoir, Mu Cang Chai black-boned chicken, Lam Thuong duck), and collective trademarks of eight products (Luc Yen orange, Van Chan orange, Bach Ha rice, Tu Le glutinous rice, Gioi Phien vermicelli, Chiem Huong Dai Phu An rice, Muong Lo smoked meat, Luc Yen seedless persimmon).
Besides, Yen Bai has paid special heed to boosting sales via distribution networks in the Vietnamese market. Marketing, domestic trade promotion, and participation in fairs in the province and the country have also been enhanced to help local businesses expand their market shares.
As a result, several farm produce of Yen Bai have hit the shelves of BigC, Vinmart and Hapro supermarkets in the northern region.
Apart from the domestic market, some key local agricultural products have also been exported such as tea shipped to Taiwan (China), the Middle East, the EU and China; cinnamon pieces and extract to China, India, the Republic of Korea (RoK) and the EU; bamboo shoot to Japan, Taiwan and the RoK; and cassava starch to the RoK, China and Taiwan.
Other news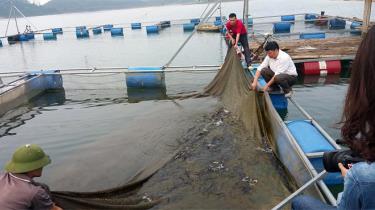 "Nganh" fish, scientifically known as Cranoglanis henrici, belongs to order Siluriformes. This species of fish is mainly found in Thailand, the Philippines, Indonesia and China.
Over the last five years, Yen Bai province has mobilised over 50 trillion VND (2.2 billion USD) for developing infrastructure, including key projects meant to help boost local socio-economic development and the facilities mitigating natural disaster damage.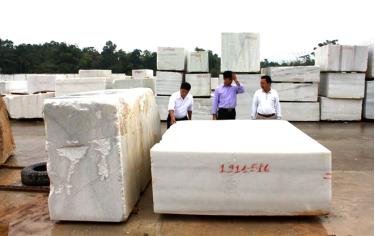 The northern province of Yen Bai has taken a number of measures to help local businesses overcome difficulties and complete the goal of 210 million USD in export revenue in 2020.
On the foundation of the outcomes of the Forest and Farm Facility (FFF) Programme in the first phase, the UN Food and Agriculture Organisation (FAO) will continue to support the second phase of the programme in the 2019-2022 period in Vietnam, including Yen Bai province.