Tran Yen strives to have 20 OCOP products
YBO - Considering the preparation of goods participating in the 'One Commune One Product' (OCOP) campaign as a key task in the local rural economic development and new-style rural building, Tran Yen district had two qualified products in 2019 – Bat Tien tea of the Bao Hung high-quality tea production cooperative in Bao Hung commune and cinnamon quills of the Vietnam cinnamon and anise cooperative in Dao Thinh commune.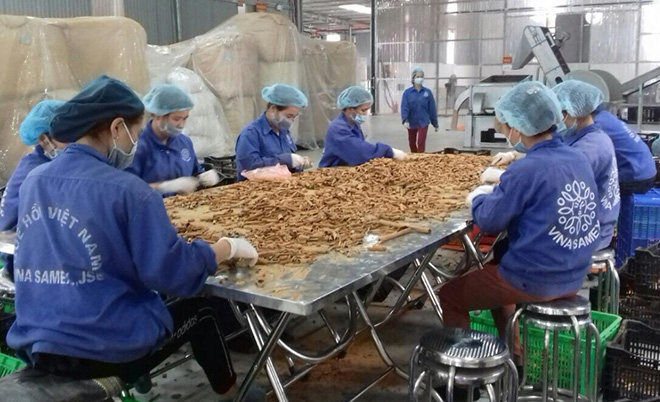 A step in processing cinnamon quills at the Vietnam cinnamon and anise cooperative.
In 2020, Tran Yen sent seven products to OCOP contests. They are cellophane noodles of Quy Mong commune; Tu Khoai (four pleasures) liquor of Viet Cuong commune; pure water of Viet Hong commune; Bat Tien tea of Hung Khanh commune; cinnamon essential oil of Dao Thinh commune; Bat do bamboo shoots of Hong Ca commune; and orange of Hung Thinh commune.
As such, for the 2020 – 2025 period, the district has set a goal of having 20 qualified OCOP products with standards reaching at least the three-star level. Of the 20 goods, at least one is expected to gain the five-star level. Meanwhile, all communes will build criteria for their OCOP products.
Other news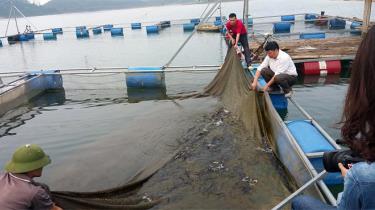 "Nganh" fish, scientifically known as Cranoglanis henrici, belongs to order Siluriformes. This species of fish is mainly found in Thailand, the Philippines, Indonesia and China.
Over the last five years, Yen Bai province has mobilised over 50 trillion VND (2.2 billion USD) for developing infrastructure, including key projects meant to help boost local socio-economic development and the facilities mitigating natural disaster damage.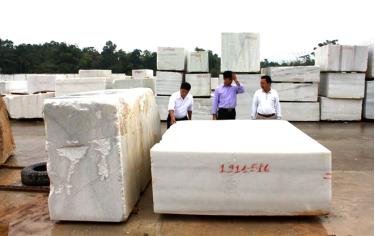 The northern province of Yen Bai has taken a number of measures to help local businesses overcome difficulties and complete the goal of 210 million USD in export revenue in 2020.
On the foundation of the outcomes of the Forest and Farm Facility (FFF) Programme in the first phase, the UN Food and Agriculture Organisation (FAO) will continue to support the second phase of the programme in the 2019-2022 period in Vietnam, including Yen Bai province.