Yen Bai: Business, production activities resumed after social distancing eased
Production and business activities in Yen Bai province were resumed in early May after one month being suspended to implement social distancing measures.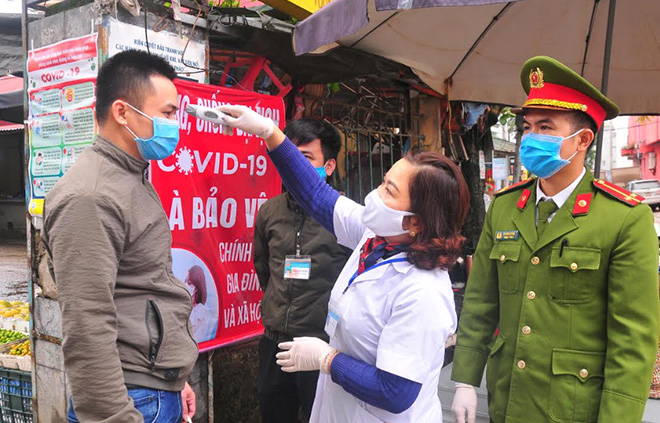 Implementing urgent COVID-19 prevention and control measures, Yen Bai requested the temporary closure of restaurants and hotels, with some allowed to serve take-away customers. Therefore, revenues from accommodation, dining and tourism services were totalled at around 5.7 billion VND in April, down 90.68 percent month-on-month and 95.67 percent year-on-year.
In the first four months, the revenues reached 284.5 billion VND, a year-on-year decrease of 44.58 percent. Of the total, 19.7 billion VND came from accommodation services, 264.6 billion VND from dining, and 160 million VND from tourism services, down 39.25 percent, 44.91 percent and 69.19 percent, respectively.
Immediately after the Prime Minister's policy of easing the social distancing, the province allowed the reopening of several trade and services activities. Many restaurants, hotels, transportation businesses and travel agencies are determined to maintain disease prevention measures and boost economic recovery at the same time.
Tran Van Hai, owner of Sen Viet restaurant in Hong Ha ward of Yen Bai city, said that in the first four months, his restaurant earned no money. After social distancing was eased, the restaurant was allowed to reopen. On the occasion of the National Reunification Day (April 30) and Labour Day (May 1) holidays, the restaurant offered discounts to attract customers. In addition, the restaurant also promoted online marketing and has carried out disease prevention measures well.
Yen Bai bus station is currently managing more than 160 vehicles running inside and outside the province. At present, all buses have been put back into operation. The bus station has instructed bus owners to strictly require passengers to wear face masks or carry half the number of regular passengers per trip.
Over the past days, Yen Bai has taken measures to share and remove difficulties for businesses and business households. To tackle impacts of the COVID-19 pandemic, local authorities and authorised offices have quickly carried out support packages to help affected locals and businesses./.
Other news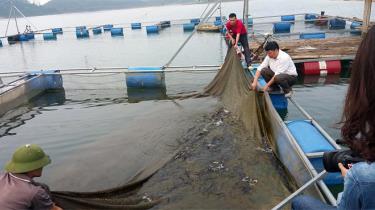 "Nganh" fish, scientifically known as Cranoglanis henrici, belongs to order Siluriformes. This species of fish is mainly found in Thailand, the Philippines, Indonesia and China.
Over the last five years, Yen Bai province has mobilised over 50 trillion VND (2.2 billion USD) for developing infrastructure, including key projects meant to help boost local socio-economic development and the facilities mitigating natural disaster damage.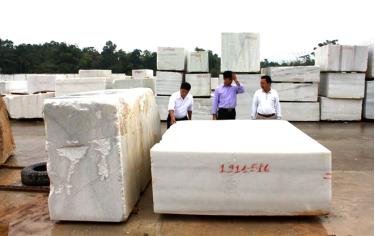 The northern province of Yen Bai has taken a number of measures to help local businesses overcome difficulties and complete the goal of 210 million USD in export revenue in 2020.
On the foundation of the outcomes of the Forest and Farm Facility (FFF) Programme in the first phase, the UN Food and Agriculture Organisation (FAO) will continue to support the second phase of the programme in the 2019-2022 period in Vietnam, including Yen Bai province.