Trade promotion event to be held on October 28
Thursday, October 21, 2021
YBO - A trade promotion event in Yen Bai is scheduled to take place on October 28 via videoconference.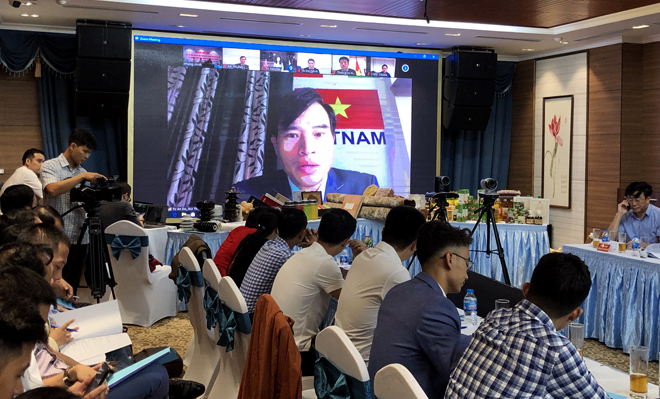 Illustrative image.
The event will be jointly organised by the Yen Bai Department of Industry and Trade's centre for industry and trade promotion in coordination with the Export Promotion Centre (PROMOCEN) under the Ministry of Industry and Trade's Trade Promotion Department.
It will take place at Sunrise Place conference hall in Yen Bai city, linking with locations in Russia, Sweden, Pakistan and China as well as industry and trade promotion centres of Da Nang, Gia Lai, Ha Tinh and Long An.
Connection with exporters and the holding of the trade promotion in Yen Bai offer chances for firms and cooperatives of the province to expand markets, seek business partners and bolster consumption.
The event also aims to introduce potential and strengths of Yen Bai to friends at home and abroad.
Other news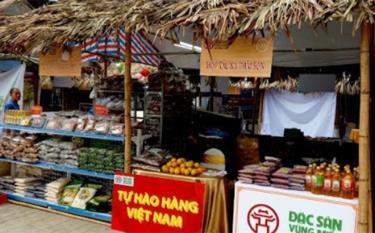 Luc Yen district has implemented the One Commune One Product (OCOP) programme with many specific solutions designed for typical local agricultural products such as Lam Thuong dried bamboo shoots, Khanh Thien sticky rice and Minh Tien peanut...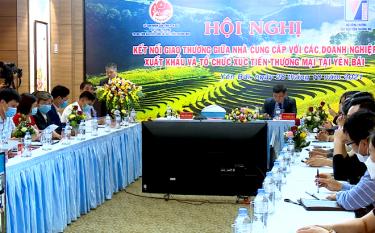 The Yen Bai provincial Department of Industry and Trade, in coordination with the Export Promotion Centre of the Vietnam Trade Promotion Agency, has held a conference linking suppliers with exporters and trade promotion organisations.
In 2019 and 2020, Van Yen district had 15 products meeting standards of the "One Commune, One Product" (OCOP) programme as recognised by the Yen Bai provincial People's Committee. It is expected to have from six to eight more qualified products by the end of 2021.
In the first nine months of 2021, Party organisations and Party cells in Yen Bai city in the province of the same name presented badges of Party membership to 471 members.