Yen Bai exerts efforts to support enterprises amidst pandemic
Tuesday, September 21, 2021
YBO - The fourth wave of COVID-19 pandemic has been causing large-scale impacts, thus hindering the sale of advantageous products of enterprises in the province such as pressed wood, tea, tapioca starch, porcelain insulators and stone powder. The endurance of local enterprises operating in tourism, catering, accommodation and transportation has also reached their limits when they have to suffer long-lasting, smoldering negative impacts.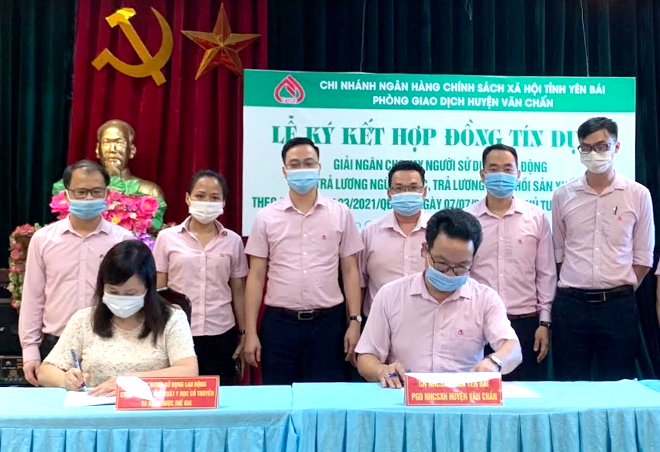 Bankers at the Bank for Social Policies Transaction Office in Van Chan district disburse loans to support businesses.
As of August 15, the province had 2,597 enterprises and 564 cooperatives. Due to the impact of the COVID-19 pandemic, 418 businesses have to stop operating, an increase of 79 percent over the same period last year; and 28 enterprises have to be dissolved, up 26 percent. By August, the number of laid-off workers receiving unemployment benefits was over 2,360 with a total amount of over 31 billion VND.
Tran Cong Binh, Chairman of the provincial Business Association, said that the provincial business community has appreciated the efforts of the provincial authorities at all levels, departments and sectors in pandemic prevention and control. In order to remove difficulties for businesses, the association proposed the Government, ministries, central agencies and the province consider issuing policies on tax and interest rate exemption and reduction to support enterprises and cooperatives, exempting and reducing social insurance premiums and union fees, and providing unemployment benefits for workers affected by the pandemic.
Nguyen Manh Khoi, Deputy Director of the provincial Tax Department, stated that by mid-August, the provincial tax department had received 341 applications for tax payment extension with a total amount of 141 billion VND, and implemented support policies for 243 business households with an amount of 129 million VND.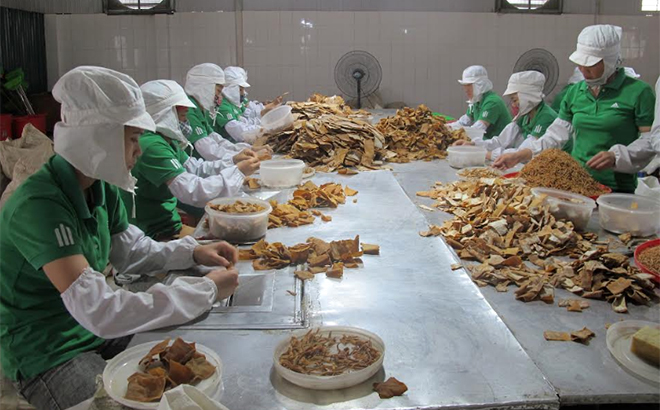 Processing dried bamboo shoots for export at Yen Thanh joint Stock Company in Yen Binh district.
In addition, banks in the province have also applied many measures to remove difficulties for customers facing difficulties due to the pandemic through restructuring the repayment period, exempting and reducing interest rates and fees,and keeping the debt groups unchanged. New loans with lower interest rates than before the pandemic and all old outstanding loans arising before January 23, 2020 enjoy interest rate reductions from 0.2 percent to 2.5 percent a year depending on the damage level, and many types of transaction fees are also decreased.
According to a report by the State Bank of Vietnam - Yen Bai branch, by July 31, bank branches had applied measures to remove difficulties for 7,941 customers affected by the pandemic.
Especially, after only a short time of implementing the Government's Resolution No. 68/NQ-CP and Decision No. 23/2021/QD-TTg, the policy packages to support employees and employers affected by the pandemic have been promptly deployed.
To date, the provincial Social Security Agency has completed sending notices to 1,363 units with 23,198 employees who are subject to adjustment of the payments to the Occupational Accident - Occupational Disease Insurance Fund so that they can proactively have plans to support employees with the total estimated reduction amount of over 7 billion VND./.
Other news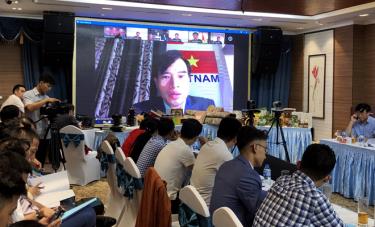 A trade promotion event in Yen Bai is scheduled to take place on October 28 via videoconference.
In 2019 and 2020, Van Yen district had 15 products meeting standards of the "One Commune, One Product" (OCOP) programme as recognised by the Yen Bai provincial People's Committee. It is expected to have from six to eight more qualified products by the end of 2021.
In the first nine months of 2021, Party organisations and Party cells in Yen Bai city in the province of the same name presented badges of Party membership to 471 members.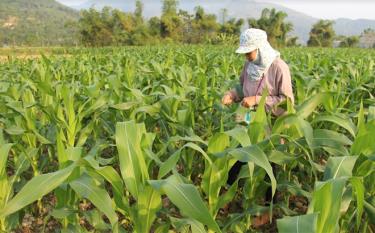 Yen Bai province has set a target to cultivate over 9,920 ha of farmland in the winter crop of 2021, raking in an estimated economic value of about 300 billion VND (13.16 million USD), or approximately 30 million VND per ha.